Description
Description
May 12 & 13 2018
We have all read that curiosity is the most important skill of the 21st Century and for students entering jobs within the 4th Industrial Revolution- but with content driven benchmarks, objectives, and standards based assessment how do we authentically infuse curiosity in schools and learning communities?
This workshop will empower educators and leaders to develop skills in Curiosity Based Learning. This method is quick to learn, easy to use, and simple to sustain. Its descriptive, rather than prescriptive process allows schools and participants to be active creators, collaborators, and controllers of their workshop experience. The Process allows schools and individual learners the opportunity to design a dynamic learning culture derived from their unique passions and curiosities. The Book of What If...? will be included as a "hands-on" feature of the workshop. Participants will leave with their own copy of the book. Curiosity Based Learning is designed to create positive, enjoyable learning experiences while producing outcomes that can be measured, assessed, and aligned with any educational goal.
This session will be suitable to any School Leader, Teacher, or Instructional Coach looking to develop a school culture meeting the expectations of contemporary education. Participants will leave with an understanding of research into emergent practices of Curiosity Based Learning, and practical tools to embed into their school. The session will provide time for reflection and sharing of school experiences from the group.
Saturday/ Sunday - 8:30 - 4:00PM
Coffee/Tea and lunch will be provided.
Full hotel, travel and visa information can be found here.
Ticket prices are in USD. Local bank transfer in RMB can be arranged. For more information about this or anything else please contact Christine Chen.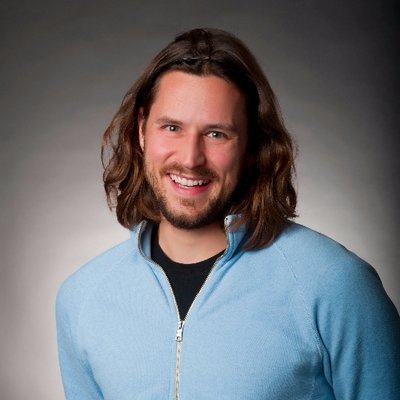 Matt Murrie is a former English professor, Social Entrepreneurship professor, and Coordinator of Innovation for the Churchill Institute for Global Engagement at Westminster College. He is the author of, While You Were Sleeping, Every Day on Earth, and The Book of What If...?.
A graduate of Columbia University's Teacher's College, he has over a decade of teaching experience in five countries on three different continents as a public-school teacher, Peace Corps volunteer, and college professor.
Matt is a prolific writer for Huffington Post and has three TEDx talks including the TEDxCoMo talk, What if our socks didn't match? His focus is on the power of exploring questions rather than looking for answers. Matt believes this can lead us to more satisfying, sustainable, and genuine solutions. What if our natural curiosity were our greatest tool to creating happier, more fulfilling communities?