Description
As technology is rapidly outpacing society, innovation has become everyone's responsibility. Innovation does not have a beginning and end, but is a continuous journey that demands constant inspiration. Innovation is necessary for companies and organizations to thrive and not just survive as they navigate the digital journey.

The Fall Day of Innovation, on Thursday, October 10, 2019, is the opportunity to immerse yourself in a day of learning through tailored sessions led by Southern California's most forward-thinking technology leaders, entrepreneurs, futurists, and highly esteemed UCLA faculty. They will share real examples of innovation, practical approaches, and insightful ways to broaden your mindset and capacity to innovate.

This full day event builds on three themes:
Guiding traditional companies through the digital journey

Proven approaches to fast track innovation

Breakthrough technologies that inspire
Attendees will have an opportunity to select from a series of break-out sessions in each theme, such as "How long-established industries are tackling innovation," "Buy vs Build," "Attracting and retaining great talent," and more. Following the break-out sessions, a Special Keynote will be presented by John Tomik, Managing Director for Slalom Strategy who will guide you in understanding "The Consumer of the Future."
The event will conclude with a Cocktail reception where you have the opportunity to network with fellow colleagues and make new connections.

Click here for the full agenda of event.
Special Thanks to Our Platinum Sponsor

Apigee, Part of Google Cloud, is a full-lifecycle API management platform that lets businesses adapt fast by unlocking the value of data and delivering modern applications. It gives businesses control over and visibility into the APIs that connect applications and data across the enterprise and across clouds. Hundreds of companies, as well as tens of thousands of developers, use Apigee to design, secure, scale, and analyze APIs and manage the entire API lifecycle.
Special Thanks to Our Networking Sponsors

For more than 20 years, Magenic has helped some of the world's best and biggest companies create innovative digital products quickly and seamlessly. Our innovative digital product consulting team was created to help you get the best strategy and experience design to Fast Forward your product to market. Our rapid-fire process delivers the thinking you need to create superior digital products and get them to market faster. When you work with Magenic people, you work with best-in-class talent.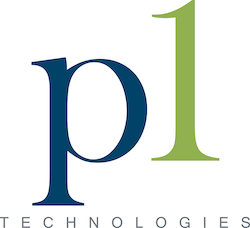 Established in 2009, p1 Technologies is an innovative IT consulting team of enterprise architects with deep cloud expertise. Our mission is to provide unsurpassed value to our clients through the alignment of their business goals and IT infrastructure. We employ proven methodologies to determine the right balance of on-premises and cloud infrastructure, for a total solution that is seamlessly integrated, simple to manage, scalable and reliable. P1 is proud to serve more than 150 clients in Southern California and beyond, including industry leaders in Media & Entertainment, Public Sector, Higher Education, Energy, Life Sciences, Engineering, Semiconductor and Retail.