innovateAFITC has become the premiere collaboration competition for Science, Technology, Engineering, Math (STEM) and Cybersecurity.
About this event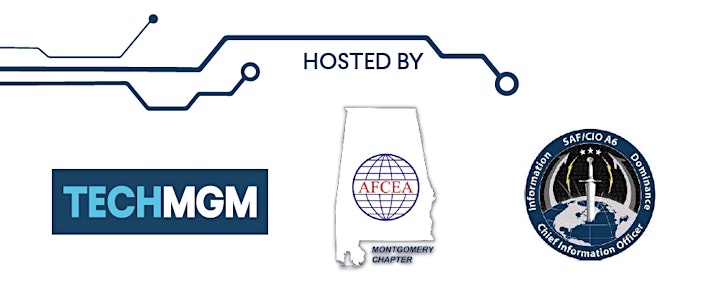 innovateAFITC is calling all cyberpatriots, students, developers, programmers, network engineers, security specialists, designers, innovators, IT novices, and experts.
Register now. Registration closes September 24th.
September 30th - thru October 4th , student groups will team with military and industry IT professionals to compete in 3 separate events;
Big Data/Application Build and Pitch, Network and Systems Administration and Esports.  Each event will be
scored separately, prizes will be awarded (1st , 2nd and 3rd ) in each event, and an overall winner will be
recognized (composite total score of all events).
Application build and pitch presentation:
Collaborative teams will create innovative technology solutions for managing, analyzing and displaying big data. Stakeholders from the medical, city planning, education and logistics communities will provide subject matter expertise throughout the weekend to assist in solutioning. In addition, an agile SCRUM master and technical experts from market leading data science and analytics (Google) will provide training sessions to prepare you for the weekend.
Each team will provide access to their application, give a short description of the application, and submit
a video (not to exceed 3 mins) which includes a working demonstration of their application.  
Network and Systems Administration Challenge
 Each team will test their skills as both system and network administrators in a virtual Microsoft Azure environment for a timed troubleshooting activity.
Esports Event
Each team will select a member to participate in a double elimination SMASH BROS tournament.  This
tournament will be played using the popular Nintendo Switch gaming system; points will be awarded for wins.
Put your skills to the test in a collaborative and innovative environment.
The exact technical challenge will be released closer to the competition.
Judging Criteria
Criteria will be provided closer to the event
Organizer of InnovateAFITC2021
Montgomery is an emerging tech hub, actively investing in transformative infrastructure and kick-starting initiatives in both the public and private sectors. Here, a unique alignment of partnerships creates a special opportunity to connect industry, the local community, the U.S. Air Force and Department of Defense through the missions and personnel of Maxwell Gunter Air Force Base. TechMGM, Montgomery's comprehensive technology strategy is propelling the destination forward as a city of innovation and collaboration, attracting talent and businesses from all over the globe.