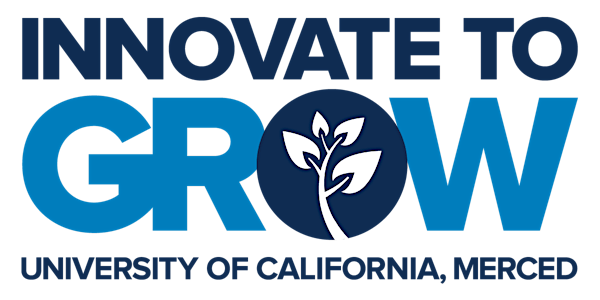 Innovate to Grow - Fall 2022
The bi-annual showcase of student ingenuity from our signature programs: Engineering Capstone, Eng. Service Learning, and Software Capstone
When and where
Location
Expo: on Campus - Registration 9:30 PDT Presentations: on Campus and Online 12:30 Awards + Reception: on Campus 15:45 Updates: innovatetogrow.ucmerced.edu University of California Merced 5200 Lake Road Merced, CA 95340
About this event
REGISTER for our Fall 2022 Innovate to Grow on December 16, 2022.
Everyone – the campus community and the public – is invited to Innovate to Grow. Come see the amazing results of student teams from our signature programs:
(1) Engineering Capstone
(2) Engineering Service Learning, and
(3) Software Engineering Capstone.
The work these teams perform will have long-lasting implications, not only for the students and partnering organizations, but also for the wider community, the state, the nation and, potentially, the world.
Expo: (posters and demos) on Campus only - registration starts 9:30 PT
Presentations: on Campus and Livestreaming (zoom) start12:30 PT
Awards + Reception: on Campus start 15:45 PT
Stay tuned for guidelines and updates: innovatetogrow.ucmerced.edu
Questions: innovatetogrow@ucmerced.edu