Location
Tower Club - Tysons Corner
8000 Towers Crescent Drive
#Suite 1700
Vienna, VA 22182
Refund policy
Contact the organizer to request a refund.
Eventbrite's fee is nonrefundable.
From the Washington Executives Association, this is a CEO-only event featuring keynote speaker Jeff Havens. Attendance restrictions* apply.
About this event
Innovate or Evaporate!
The future of work.
An innovative and surprisingly funny keynote on innovation in today's business climate.
If you've listened to anyone talk about innovation recently, you've probably heard something along these lines: "The world is changing at a crazy fast rate. Everything you're doing now is about to become obsolete. If you don't produce some amazing, industry-changing ideas in the next 18 seconds, your business is basically going to disappear. Have a nice day." And if that's the kind of doomsayer message that you and your friends love hearing, then you can stop reading now.
But if you'd like to present innovation as a simple process that literally everyone can perform, then you might want to listen to Innovate or Evaporate! Filled with the trademark wit that has made Jeff Havens one of the most in-demand speakers in North America - Innovate or Evaporate! will make the process of producing new ideas easier and more rewarding than you ever thought possible. Because it turns out that every innovation in every industry – from automobiles to streaming music, coffee cup holders to wartime treaties – follows the same straightforward pattern.
Your business is always changing, and so you will always need people to anticipate and capitalize on those changes. If you want them to think that being innovative is a daunting task that only a few elites can handle, listen to someone else. We want you walking away realizing that you are all capable of greatness, Innovate or Evaporate! is for you.
Oh, and did we mention that it's also hilarious? Well, it is. And imagine that – a keynote that's both educational and enjoyable. How innovative!
Just a Few of the Takeaways from Innovate or Evaporate!
The three-step process which every innovation throughout all human history has inevitably followed
The one and only barrier to innovative thought, and how to overcome it
Case studies of various innovative products and ideas which any one of your audience members could conceivably have produced on their own
Reframing the entire concept of innovation from "big ideas that change the world" to "small ideas that slowly become big ideas that eventually change the world"
Join the corporate leaders of the Washington Executives Association and other CEOs for this must-attend event!
Agenda:
7:30 am - 8:00 am Executive Networking & Breakfast
8:00 am - 9:00 am Keynote Presentation
9:00 am - 9:30 am Q&A and Executive Networking
About Jeff Havens
Jeff Havens is not your typical business growth expert. His uncanny ability to provide actionable answers to today's business challenges in an undeniably entertaining and impactful way has put him in front of over 1,000 eager audiences across North America and Asia. Many keynote speakers do deliver well-researched and relevant business insight, but combining that with the entertainment value of a comedy show is not common. Engaging, charismatic, and full of energy, Jeff Havens is the only business growth expert who amusingly provides serious solutions.
But even more than that, Jeff makes things easy. We are constantly being asked to do more with less, so the last thing you need is someone to tell you how complex your challenges are. Jeff has a unique ability to simplify seemingly complex problems in a way that will provide us with a fresh perspective, one that runs counter to the conventional wisdom of the business world. He'll show us that we're not creating an entirely new type of person every 15 years. Innovation is not something only a few special people know how to do, and both exceptional leadership and exceptional customer experiences are built on surprisingly slender foundations. Attendees will leave Jeff's keynotes refreshed, relaxed, happy, and more confident than ever that we are prepared for the road ahead.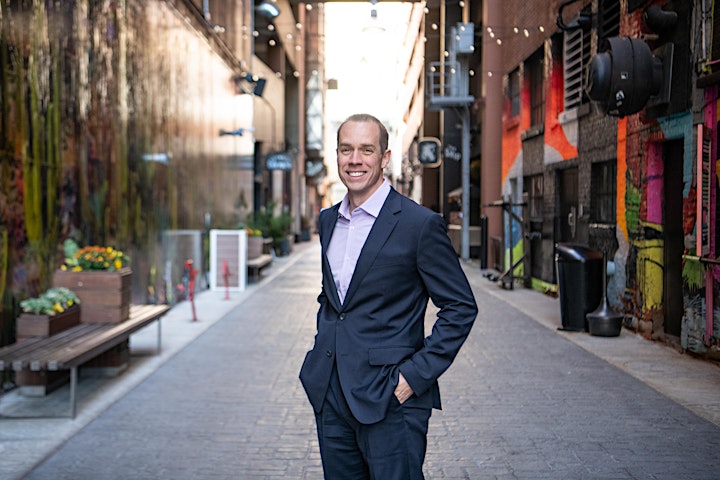 *Attendance Restrictions
This event is for CEOs only and all ticket purchases are subject to verification. Please note the Eventbrite fee is non-refundable.