Description

Innovate New Mexico Technology Showcase
Reserve your spot for the upcoming showcase! This special collaborative event, in sponsorship with PhRMA, will highlight research and technology opportunities, start-up companies, and economic development resources from the leading research institutions in the state of New Mexico.

Air Force Research Laboratory
Los Alamos National Laboratory
New Mexico State University
New Mexico Tech
Sandia National Laboratories
STC.UNM/The University of New Mexico


The day will include featured technology presentations, a lunchtime panel, and networking breaks throughtout to visit startup tables.
Featured Presenters:
Pseudomorphic Glass for Space Solar Cells, David Wilt - AFRL

Microneedle Sensors to Monitor Health and Human Performance, Ronen Polsky, PhD - Sandia

DNA-Based Biosensor, Steve Graves, PhD – UNM

Method and System for Purifying Produced Water, Jianjia Yu, PhD - NM Tech

Liquid Organic Fertilizer (LOF), Zohrab Samani, PhD - NM State

Ligand-Directed Targeting and Molecular Imaging Based on In Vivo Phage Display, Renata Pasqualini, PhD - UNM

ZIF CO2 Capture, Nasser Khazeni, PhD - NM State


Lunchtime Panel: Startup Companies in New Mexico
David S. Joseph, Co-Founder, President, CEO, and Chairman, Avisa Pharma, Inc.

Mark J. Fidel, Co-Founder, Head of Corporate Development, RiskSense, Inc.

Brian Barnes, Senior Planner, Program Manager, Resilient Solutions 21

Carlos Murguia, CEO, KoolArmor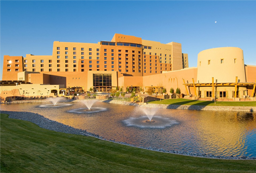 Local Accommodations:
Sandia Resort & Casino
Guests can call 1-877-272-9199 to reserve a room at Sandia Resort and Casino or go to http://www.sandiacasino.com/

http://www.innovatenewmexico.com/