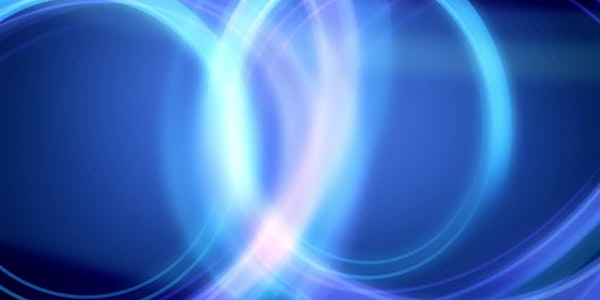 INNOVATE NEW MEXICO TECHNOLOGY SHOWCASE 2020
This special collaborative event will highlight research and tech opportunities, startup companies, and economic development resources in NM
When and where
Location
The Event Center at Sandia Golf Club 30 Rainbow Road Albuquerque, NM 87113
About this event
Representatives and researchers will be in attendance from seven major research institutions in New Mexico, including the University of New Mexico, the Air Force Research Lab, Los Alamos National Lab, Sandia National Labs, NASA–White Sands Test Facility, New Mexico Tech and New Mexico State University.
Registration is $30, space is limited.

Dr. Omar Hatamleh, Chief Innovation Officer and Director, NASA International Space University
Presenters:
Microsystem-Based Aerosol Generator, Nathan Jackson, PhD, UNM
Method and Apparatus for Killing Plants with Electric Current - Paul Neher, NMSU
Hertz Bio: Drug Discovery and Toxicology - Kent Coombs, PhD, Los Alamos
Medical Audio Alarm Distributed Detection & Alert System - Lt. Michael Albert, AFRL
Threshold-based Min-Sum Algorithm to Lower the Error Floors of Quantized Low-Density Parity-Check Decoders - David Mitchell, PhD, NMSU
Green Factor: Biomimics for Cell-Free Biomanufacturing - Niju Narayanan, PhD, Los Alamos
Cloud Hypervisor-forensics and Incident Response Platform (CHIRP) - Vince Urias, Sandia
Thermal/Fluid Inventions for Space and Terrestrial Applications - Jonathan Allison, AFRL
Non-Opioid Solution to the Opioid Crisis: scFv Immunotherapeutics for Pain Management - Karin Westlund High, PhD, UNM
NASA White Sands Technical Capabilities & Innovations - Joe Bullington, Jacobs Technology Inc.
Electromagnetic MEMS Technologies - Eric Langlois, PhD, Sandia
ARGOS-Artificial Gravity Offload System & Infrared Flash Thermography for Non-Destructive Evaluation - Steven González, NASA Johnson Space Center
"Sharks"/VCs:
David Blivin, Managing Director, Cottonwood Technology Fund
Christopher R. Hemmeter, Managing Director, Thayer Ventures
John Chavez, President, New Mexico Angels
Adam Papa, Principal, Scout Ventures
Startup Company Panelists:
Brian Henderson, CEO, Next State Systems, LLC
Victor Hughes, Founder, Roar Echo, LLC
Mark Johnson, Executive Chairman & Co-Founder, Descartes Labs
Erik Strobert, CEO, Perspective Components, Inc.
Agenda:
Local Accommodations: Sandia Resort & Casino