Description
An evening of discussion and networking, for legal practitioners in Edinburgh—hosted by Clio.
Join us on Thursday the 10th of October, for our Innovate Legal event in Edinburgh. Together, we'll learn from leading minds and change-makers in the industry, meet fellow innovative legal professionals, and expand our firm and business management skill sets.
The event will kick off at 18:00 and run through 20:00, with light refreshments, wine, and hors d'oeuvres. We recommend booking early to secure your place; you can register today on this page.
Who should attend this Innovate Legal event?
Innovate Legal is an event for legal professionals who want to grow their knowledge, network, and skill sets by learning from—and connecting with—industry peers.
What value will you get from attending?
The Innovate Legal event series is designed to help you fast-track your personal growth and accelerate your firm's success. Each evening meetup will help you make lasting professional connections while gaining valuable insights from legal innovators and leaders.
Who is speaking at this event?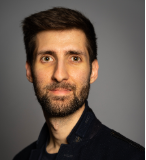 Nick Francis, EMEA Growth Manager at Clio
Nick leads growth marketing for Clio in the United Kingdom. Clio empowers law firms to be client centred and firm focused, the only cloud-case management software to be endorsed by the Law Society of England and Wales and approved by the Law Society of Scotland. A four-year veteran of the technology industry, Nick is passionate about educating lawyers on using tech to improve their lives, practices and ultimately the clients they serve.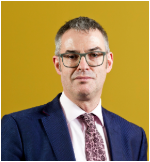 Brian Inkster, Founder and CEO at Inksters.
Brian obtained the distinction of being named Solicitor of the Year at the Law Awards of Scotland in 2006. He was called "a one man Scottish legal institution" in the Recommended Law Firm Guide 2010. At the Law Awards of Scotland in 2014 he was recognised as Managing Partner of the Year. Brian is actively expanding Inksters' reach throughout Scotland with the aim to make his firm a pre-eminent force in the Scottish legal market. Technology is an important part of this drive with Inksters being completely cloud based and having a Legal Process Engineer to make the firm a very process oriented one.
However, Brian is a legal realist who knows the limitations and actual usefulness of technology. He expresses his views in this regard on his blog about the Past, Present and Future Practice of Law: www.thetimeblawg.com




More speakers to be announced…
Space is limited, we recommend booking early to secure your place; you can register today on this page.
NOTE: If you sign up for the event, Clio may inform you of any event changes or provide you with resources (such as event slides) via email.