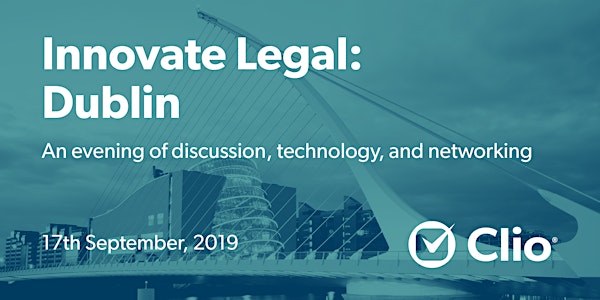 Innovate Legal: Dublin
When and where
Location
Huckletree The Academy 42 Pearse St D02 YX88 Dublin Ireland
Description
An evening of discussion and networking, for legal practitioners in Ireland—hosted by Clio.
Join us on Tuesday, the 17th of September, for our Innovate Legal event in Dublin. Together, we'll learn from leading minds and change-makers in the industry, meet fellow innovative legal professionals, and expand our firm and business management skill sets.
The event will kick off at 18:00 and run through 20:00, with light refreshments, wine, and hors d'oeuvres. We recommend booking early to secure your place; you can register today on this page.
Who should attend this Innovate Legal event?
Innovate Legal is an event for legal professionals who want to grow their knowledge, network, and skill sets by learning from—and connecting with—industry peers.
What value will you get from attending?
The Innovate Legal event series is designed to help you fast-track your personal growth and accelerate your firm's success. Each evening meetup will help you make lasting professional connections while gaining valuable insights from legal innovators and leaders.
Who is speaking at this event?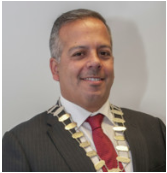 Greg Ryan, Owner at Greg Ryan Solicitors
Greg founded Greg Ryan Solicitors in June 2001, a specialised commercial law firm based in Dublin, Ireland. Greg advises clients on civil litigation, and general commercial and private legal solutions. Greg is actively involved in the world of law, currently serving as President of the Dublin Solicitors Bar Association (DSBA) and Chairman of both the Law Society of Ireland, Technology Committee and DSBA Commercial and Business Law Committee.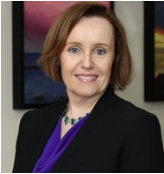 Sonia McEntee, Principal at Apartment Law
Sonia McEntee is a sole practitioner in a niche practice, specialising in provide advice on multi-unit developments, company law and regulation of property service providers. Through effective use of technological resources, Sonia successfully relocated her practice from Dublin to Cavan in 2017. Sonia founded the Sole Practitioner Network in 2009, at a time of crisis within the legal profession, to bring small practice solicitors together for information and resource sharing. Following that, Sonia was named Sole Practitioner of the Year at the inaugural Irish Law Awards in 2012. Sonia was also elected to the Law Society Council in 2012, and is part of the e-conveyancing taskforce, and the Finuas Skillnets steering group, which designs and develops continuing education for solicitors.



John Gilmartin, CEO at Klyant
Qualified as a solicitor in England, Wales, and Ireland, John Gilmartin is CEO at Klyant, a web-based legal accounting application that manages client and office money for law firms. As a lawyer John practised employment law with clients ranging from multinational corporations to owner-managed companies. He brings with him detailed industry knowledge and perspective on client money regulation and legal technology.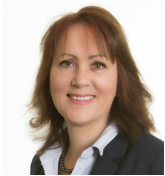 Valerie Lyons, Chief Operating Officer, BH Consulting
Valerie is an accomplished information security risk manager with extensive senior-level experience in the financial services sector. As Chief Operations Officer of BH Consulting, Valerie leads a growing team of consultants and operations personnel. Her experience spans compliance, corporate and ICT governance, data protection and privacy, cyber risk management and leadership. A certified CISSP for over 20 years, combined with an in-depth knowledge of European data protection, Valerie frequently speaks at renowned international security and privacy conferences on issues of Cyber and Privacy. She is also currently pursuing a PhD (in DCU's Business School), with nascent research into privacy as a corporate social responsibility.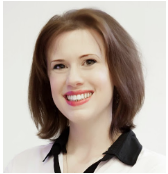 Lisa Quinn O'Flaherty, Solicitor at Fitzsimons Redmond
Lisa Quinn O'Flaherty is a general practice solicitor at Fitzsimons Redmond. She works throughout all the practice areas of the firm, spending most of her time working on litigation files, dealing with everything from sovereign immunity to clinical negligence to equality to commercial disputes.
Outside her time in work, Lisa is community focused and describes herself as being an active citizen. A board member and trustee for Turn2me (a mental health charity) she formerly held the posts of community director and secretary general of JCI Dublin. Lisa is a 2019 Climate Ambassador with An Taisce and believes in using her own skills, talents and time to benefit her community. Lisa has recently completed a Professional Diploma in Leadership at UCD, with the aim of personal development and being able to better serve her clients and community.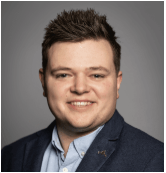 Karl Kohlmann, Practice Management Consultant at Clio
With over 3 years consulting experience in the technology industry, Karl is now a legal case management consultant at Clio. Karl is passionate about educating lawyers on using technology to improve their lives, practices and ultimately the lives of the clients they serve. Clio empowers law firms to be client centred and firm focused, the only cloud-case management software to be endorsed by the Law Society of England and Wales and approved by the Law Society of Scotland.
Space is limited, we recommend booking early to secure your place; you can register today on this page.
NOTE: If you sign up for the event, Clio may inform you of any event changes or provide you with resources (such as event slides) via email.