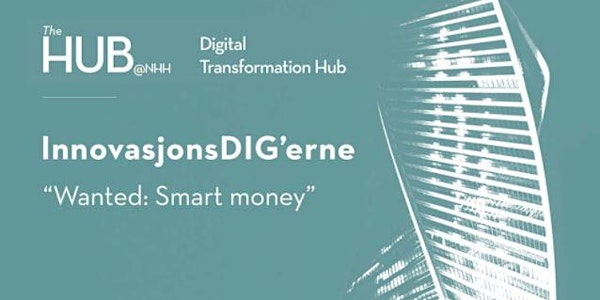 InnovasjonsDIG'erne webinar: WANTED: SMART MONEY
Through the dissemination arena The HUB @ NHH, we discuss important issues for start-ups and small and medium-sized companies.
About this event
Access to money has and will always be a challenge for entrepreneurs and startups. But, before the business can be run by income alone, entrepreneurs need access to funding, specifically smart funding (smart money). However, do Norwegian investors provide entrepreneurs this kind of smart money, or is it just "dumb money"?
The best investors are often those who also provide good advice, network and guidance. There is a lot of money in circulation in Norway, but it is not the size of the wallet that matters, but how it is used. Is it a good idea for a startup to accept any kind of funding or accept "dumb money"? Perhaps not. Smart money is what everyone wants, and what startups need. Investors that possess expertise and network that can take the company to the next level.