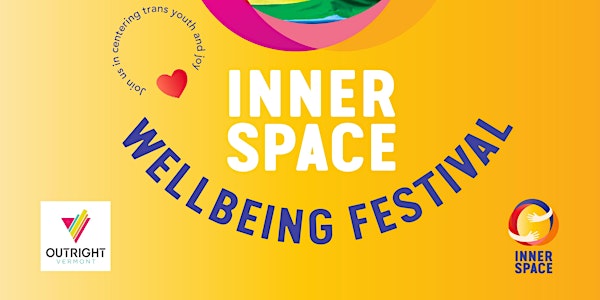 Inner Space Community Wellbeing Festival
Please join us for the second Inner Space Community Wellbeing Festival on Sat., September 24th from 11am-3pm at Landry Park in Winooski, VT!
When and where
Location
Landry Park 53 Pine Street Winooski, VT 05404
About this event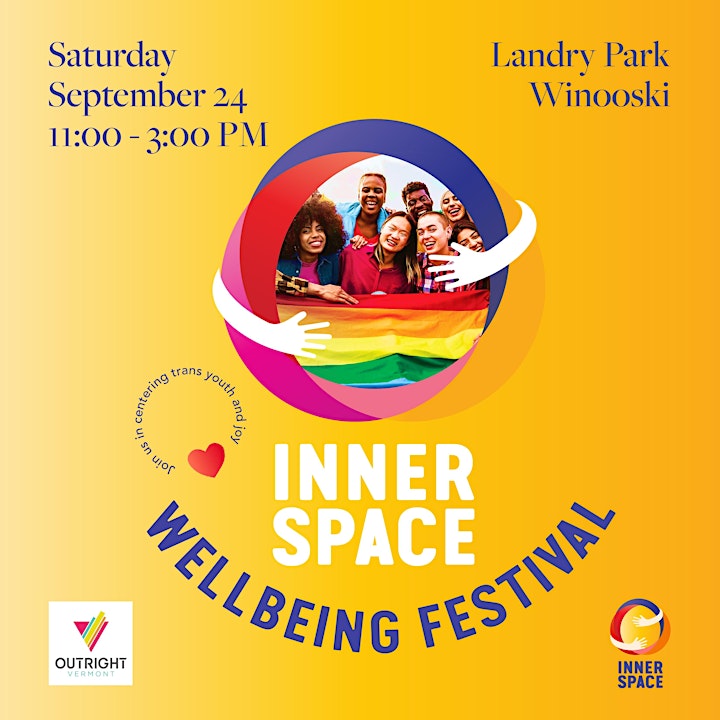 Schedule:
11:00-12:00: Reiki/Yoga
12:00-1:00: Barrier Olympics! (with Outright VT)
1:00-2:00: DJ/music/dancing
2:00-3:00: VT Comedy Club
This event is intended to provide a safe space for community healing, connections, and joy. Come enjoy free arts & crafts, music, food, and meet healthcare providers in the greater Vermont area.
This event will have a focus on transgender and gender non-conforming youth, giving them access to gender affirming resources and tools. We will be offering FREE gender affirming clothes, binder sizing, community resources (including physicians present to build community with youth), and games to de-stigmatize safer sex methods.
This event is co-hosted by Inner Space, a community-based healthcare organization for people who have experienced systemic oppression and all those furthest from justice, and Outright VT.
We hope you save the date, and we would love your help in spreading the word regarding the event. If you or anyone you know would like to support our work or if you have questions about the event, please contact Anisha Rimal at anisha.rimal@uvmhealth.org.
We are supported by Outright Vermont, the Community Health Centers of Burlington, Vermont Health Equity Initiative, and the University of Vermont Medical Center.