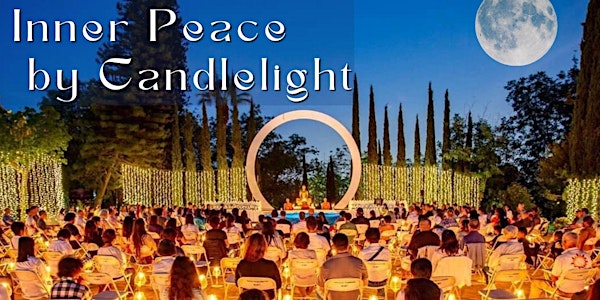 Inner Peace by Candlelight
Meditate with Buddhist monks under the stars in a sea of candlelight. This event is free & open to all ages. Check out pics from past events
When and where
Location
Peace Point Meditation 865 East Monrovia Place Azusa, CA 91702
About this event
Special Announcements:
Venerable Michael and Venerable Nick are back from Thailand for this event. Also please dress in warm clothes (especially hats, scarves and gloves) since the temperature will be in the mid to low 50s for the event.
Schedule
5:30 PM - people should try to arrive around this point in order to socialize, have some complimentary snacks, and start to find their seats on the lawn while we have some peaceful music playing in the background. As it gets closer to 6pm, the emcee will invite everyone to be seated as the Buddhist monks take their seats on the stage in order to officially start the candle lighting and meditation.
6:00 PM - after some opening words, the monk will guide everyone to light the candles throughout the event grounds. The monk will then guide them in meditation followed by spreading of loving-kindness to the entire world.
7:00 PM - after the end of the meditation, there will be some parting words shared before the end of the program at some point between 6:45-7PM. Everyone is welcome to stay a little bit longer to socialize, have some refreshments, and enjoy the peaceful music and magical atmosphere of the candlelight under the night sky.
The pictures below are from the candle light events that we conducted during the summer of 2022.