Description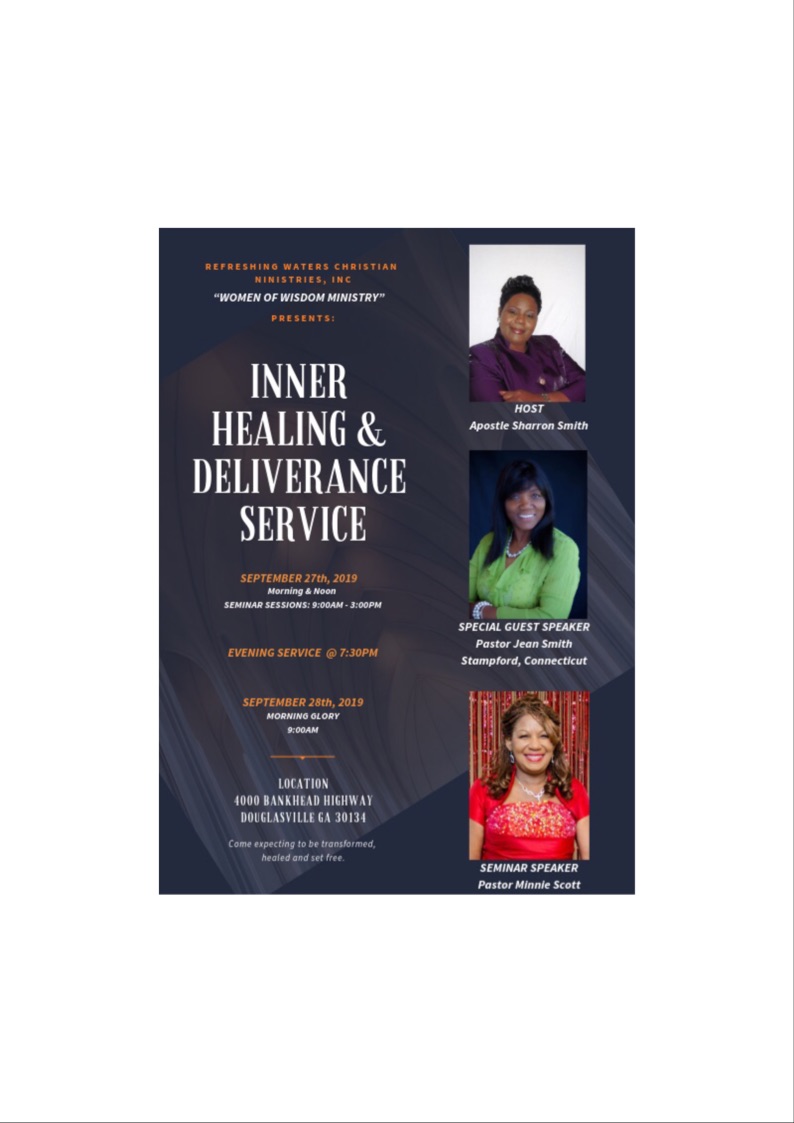 The world is fractured into disheveled enclaves of harasses, wounded and hurting people. Man has turned more and more from God in fulfillment of the prophecies that in the last days men's love will grow cold and there will be a great fallling away from the faith. This has produced broken people in numbers beyond count!

"WOW", has fastly awakened to the need for this ministry. Deliverance from demon spirits represents one facet of the restorative work of the Holy Spirit within the church today.
Inner Healing will not take place until the deep rooted soul wounds are completely healed and deliverance from unclean spirits take place.
Come out and be a part of this exciting Ministry!
"...He whom the Son sets free is free indeed" (Is. 61:1)
**No Nursery Available**