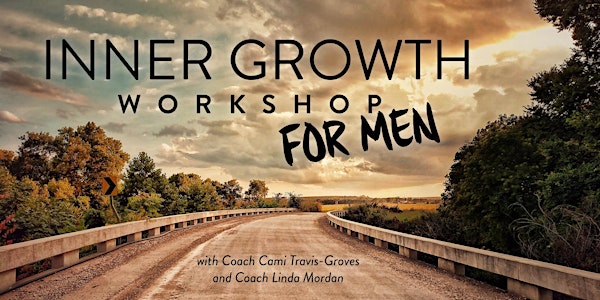 Inner Growth Workshop for Men
Experience inner growth, greater confidence and peace of mind with a group of like-minded men through meditation, inner work, and art.
Date and time
Sat, 22 Jul 2023 08:00 - 11:00 PDT
About this event
This Inner Growth Workshop is for men who are ready to live a better, happier life.
Do you feel like you're on a journey to finding yourself? Are you struggling to understand your emotions, and what role they play in your wellbeing?
As a man, you know what it's like living with societal pressures and expectations. You're supposed to "man up" or "grow a pair," be the rock, the protector, the strong-and-silent type. You already know that's is not who you're meant to be. You're not alone. There are other men, just like you, seekers who want to learn more.
But how do you find those men, and start going deeper, learning about your inner landscape?
In this workshop, you'll have a chance to explore your emotions, experience meditation, create community, meeting other men who also want to improve their lives and relationships, and engage in deep inner work in a creative, safe space. You'll get to safely and effectively express emotions through art (especially if you're not an artist—bring your crayons, some paper and your willingness to scribble) and have a blast doing it. Give this kind of work a test drive; it could very well be the thing you need most.
Whether you're just beginning your journey or you've been on the path for awhile, this workshop provides you with tools you need to grow. The results of this work include greater confidence, emotional intelligence, empathy, calm peace of mind, and inner strength.
The most successful men in the world are already doing this kind of work. ​It is deceptively simple, and surprisingly powerful. This work is not easy or everyone would be doing it. But inner work is, by far, the best thing you can do for yourself, and will positively affect every other area of your life.
Co-hosted by Coach Linda Mordan and Coach Cami Travis-Groves, champions of personal growth.
The value of this workshop is $480, but you can pay what you want to join this fun, powerful session.
About the organiser
I know what it's like struggling with imposter syndrome, overcoming creative blocks, and grinding through severe burnout. As a creative professional for almost 30 years, I've worked for the 4th largest ad agency in the world, for corporate in-house and non-profit organizations, for mom-and-pop shops, and everything in between. I know how the struggle feels!
It can be really hard to achieve your goals, right?! Realizing that I couldn't get where I wanted by myself was a bitter pill to swallow for someone as independent as I am. But hiring a coach was the best decision I've ever made. Coaches provide an objective, outside viewpoint. I take it another step further by also helping you to see deep inside yourself.
I finally figured out that I was the biggest hurdle I'd have to overcome.
Don't waste any more time. Let me help you activate your strengths, set aside your fears, and get out of your own way!