INNER COMMUNICATION - SPIRITUAL ACCELERATION CLASS

Monthly Event - Third Saturday of every month: 10:00 AM to 6:00 PM (MDT)
Event Details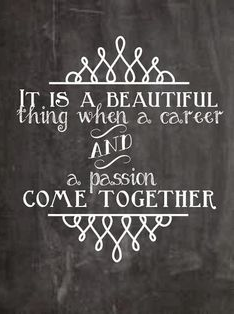 Initiation Life Purpose Activation:
You must register to attend
Event Repeats Monthly Until Sept. 23rd
Next Event Dates:

Saturday, July 19th ~ Spiritual Activation Ceremony 
(Gratuity Donation) 10 am - 6 pm
July 20th - July 21st ~ Class to Accelerate Activation
(Tuition $316) 10 am - 6 pm (Adjustments occur per class size)
ALL Your BENEFITS: 
• Accelerate years of learning!
• Be happy, content, radiant ~ attract positive people 
• Be more decisive and efficient ~ no more 'just winging it'
• Ultimate stress management ~ finally enjoy your coworkers
• Expanded awareness ~ manifest perfect solutions
• Activate enhanced spiritual gifts ~ be your own expert
• Easily let go of the past ~ finally no more regrets
• Self-empowered to say, "No" and mean it ~ guilt free
• Be more proactive ~ no more days in despair
• Activate psychic gifts ~ clairvoyant, telepathy, empathy
• More abundance ~ get that dream house or promotion
• Expand your ability ~ inspire & motivate your loved ones
• Be in charge ~ enter a life rewarding career you love
• Rise above trauma ~ free self from 'victim' situations
• Break the cycle ~ attract your perfect life companion
• Activate 4 new guides ~ ancient wisdom modern power
• Expand your communication ~ finally hear your guides
• So much more ~ wisdom revealed after initiation!  
Gifts of Spirit Basic - Inner Guide Introduction:
-Mediation journey to meet your inner guides
-Basic lesson on how to communicate with your guides
-Learn why these guides are so important
-How to manifest abundance with your guides
-Activate your psychic gifts 
-Growing strong in your psychic abilities
-How to trust message accuracy.
King Solomon Adept Rituals:
-Why Initiation 
-How to access your new spiritual abilities
-Safely harness (10x) the power you received
-Introduction to the Archangel Offices
King Solomon Geometry - Creating Sacred Space:
-Simple tools for keeping space clean
-Tools for setting up space to perform healing
-Tools for instantly blocking out negative energy 
Energy Hygiene & King Solomon Psychic Self Defense:
-Learn how fear opens you up for psychic attacks
-How to recognize your energy vs others
-How to instantly raise your vibration above others
-Simple tools for keeping your aura clean
You must register to attend
Tuition Paid in Full Receive $177 BONUS Manuals:
-Process of Spiritual Evolution (PDF)
Maximize power to help loved ones

How to recognize your blocks

Ultimate secret ~ getting fastest result

s
-What is a Light Body (PDF)
How to recognize your consciousness growth

How to help your loved ones evolve with you

How to connect to the 'Christ Conscious' grids

How to connect with the 'Masters of Light' grids
-History of 12 Races (PDF)
Origins of Starseed Children

Discover if you are a Starseed

Angel, Elf, Fairy, Gypsy, Mer, Dragon, ET

 
-History of the Mystery School (PDF)
Inner Temple of Atlantis High Priestesses

Spiritual Schools of Ancient Seers

History behind your inner teacher & guides

Mystery School vs New Age traditions
Cordially,
Kristy Reay
Text only please: 801-680-8774
Facilitator Biography
Jake Reay / Kristy Reay
Where

Lotus
12896 S Pony Express Dr
Draper, UT 84020


Monthly Event - Third Saturday of every month: 10:00 AM to 6:00 PM (MDT)
Add to my calendar
Organizer
Spirit Speaks Academy, Inc.
7th Ray Spiritual Mystery School Affiliate
INNER COMMUNICATION - SPIRITUAL ACCELERATION CLASS