Event Information
Location
ICAB Incubator
4 Rue des Pères Blancs
1040 Bruxelles
Belgium
Description
Let's get inspired by each other!
Are you a leader tasked with guiding or supporting an agile transformation? Are you a Coach helping organizations in their agile adoption? This Inner Circle will be the pearl of the summer for you! Two renowned speakers will facilitate this evening: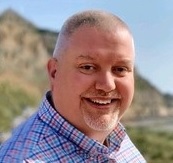 Jonathan Kessel-Fell is an experienced Enterprise Agile Coach and Training Facilitator from Great Britain who coaches leadership in various engagements across the globe.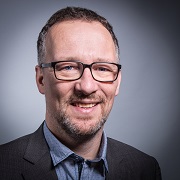 Jan-Sake Kruis is a seasoned Agile Coach from the Netherlands who can guide leadership on all organizational levels and focuses on coaching of management and agile transitions.

Jonathan Kessel-Fell outlines his session as follows:
A group of people working together in a corporate environment will create a distinct culture that, for good or bad, will have a massive impact on your organisation's Agile adoption. This culture is created through shared values and behaviors, how we recognise and reward the behaviors, and how we treat those values as either solid or breakable when needed.
As Leaders we are key to the strength of our organisation's culture and to the support this culture receives from the employees. We are also key to how this culture can be changed to support and enhance its acceptance of Agile and its cultivation of Agility.
This session will look at the power of culture, the power of language and, using the 12 Dimensions of Agile Leadership, the impact we can have in developing both for bringing about sustainable Agility.

Jan-Sake Kruis is one of the drivers behind the Agile Leadership game "How Agile are you". He does not only know how to facilitate it; he is also able to shed more light on the "why's" and underlying theories. The game has been played a lot of times in different organizations since its introduction in 2017. It has been proven to provide deep insights into your organization's Agile status and ambitions. For many Agile Coaches it is an indispensable tool in their coaching strategy. It is time to introduce the game to more organizations in Belgium and Jan-Sake Kruis is going to provide us with a key step stone in this effort.

And one more thing: we want to run an experiment. You know the Inner Circles are limited to members of the Agile Consortium. This time (only), we announce: bring a friend! So if your organization is a member of the Agile Consortium and you want to join on the 10th, feel free to bring one colleague from an organization that is not a member. Space is limited though.

Agenda:
17:30: Arrival with Food and Drink
18:15: Presentation by Jonathan Kessel-Fell
19:15: Agile Leadership game by Jan-Sake Kruis

20:00: Networking drink
Date and time
Location
ICAB Incubator
4 Rue des Pères Blancs
1040 Bruxelles
Belgium