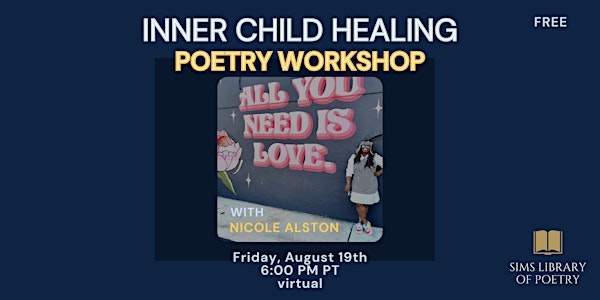 Inner Child Healing Poetry Workshop
A workshop geared around healing your inner child.
About this event
In the workshop we will write a poem to our inner child based on our eyes of today. It's a healing exercise to nurture ourselves and our inner child healing process.
About Nicole: "I am an author of multiple books, a poet, writer. I love poetry. I have been published online with Sims Library."