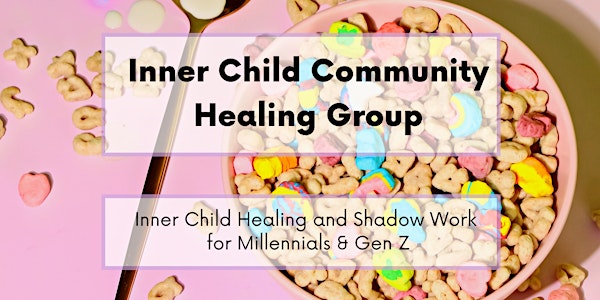 Inner Child Community Healing Group
A LIVE 4-week workshop focusing on healing Inner Child wounds & unveiling the shadows that hide them
About this event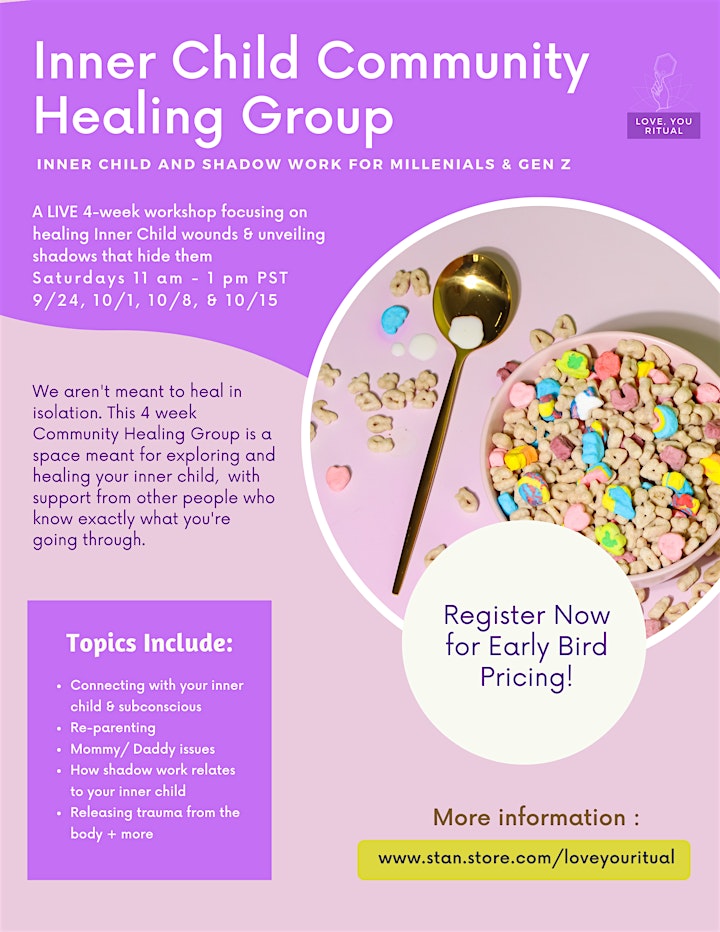 The heavy lifting of healing childhood trauma can feel like back-breaking work, especially when healing generational trauma with little to no support.
We aren't meant to heal in isolation. This 4 week Community Healing Group is a space meant for exploring and healing your inner child, with support from other people who know exactly what you're going through. Wherever you're starting from, if you're looking for more tools to help you through your healing journey, you're in the right place.
This Community Circle is for you if you:
are ready to do inner child/ shadow work but aren't sure how to start
experience chronic relationship and/ or intimacy issues
deeply desire a supportive community, but struggle to connect with yourself
have a hard time emotionally releasing, crying, etc.
have unresolved childhood trauma
have difficulty remembering their childhood or teenage years
What to Expect
Each weekly meeting will consist of group discussions and activities that will allow participants to safely explore and commune with their inner child,with the guidance of a professional Emotional Health Counselor. Meetings are held online Saturdays 9/24,10/1, 10/8, & 10/15 from 11:00 am - 1 pm PST. Participants should bring a pen and paper, and a photo of themselves as a child if available. Over the course of the 4 weeks, we will cover questions such as:
What does my inner child need from me?
How can I stop repeating painful relationship cycles?
Why can't I remember things from my childhood?
Where does my "shadow" come from and how can I work with it?
What subconscious beliefs am I holding onto from childhood?
How can I get my inner child to stop sabotaging my adult self?
About the Facilitator
Erin Davis is an Emotional Health Counselor & Coach from Los Angeles, CA. She offers 1:1 and group healing and counseling services that combine her psychology background with a direct but compassionate style of coaching to support her clients with breakthroughs in all areas of life from relationships to career. Erin specializes in Inner Child healing and elevating daily routines to rituals that prioritize her clients passions and goals.