Join us at InnEdCO 2020 in beautiful Keystone, Colorado.
About this Event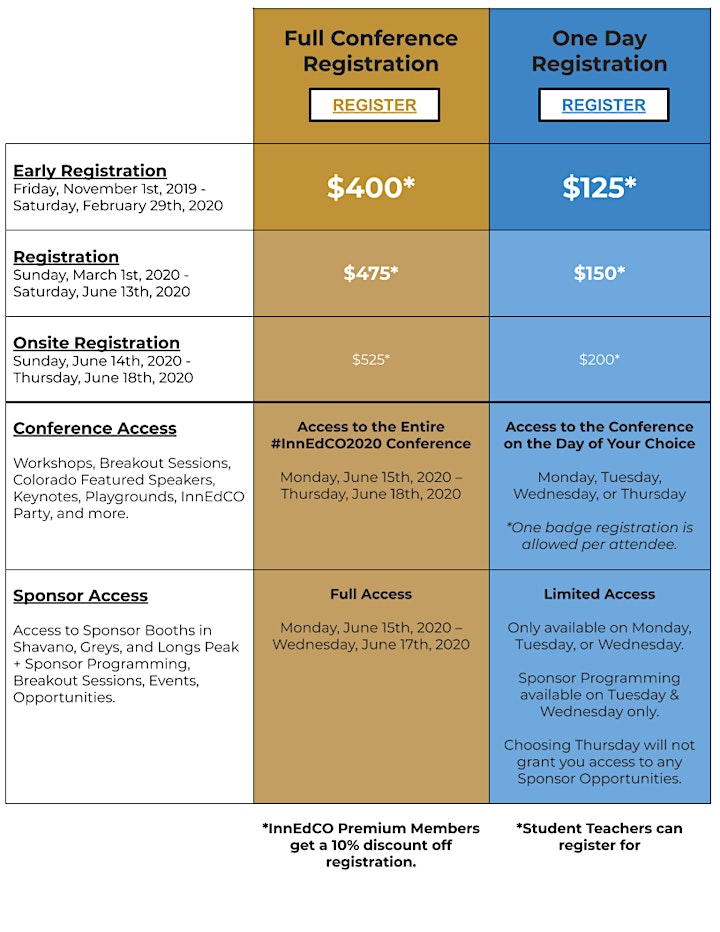 Register now to guarantee your seat for this incredible, collaborative learning opportunity.
InnEdCO 2020 will be June 15-18, 2020, in beautiful Keystone, Colorado. Our theme for this year's conference is Adventure Awaits! Our presenters will be sharing stories and practices of innovation that represent an improvement in practice, a problem that's been solved, or a celebration of growth. We want to invite you to go on your own journey of learning--what adventure awaits you at InnEdCO 2020?
KEYNOTES to be announced!
InnEdCO sponsored meals include: Monday, Tuesday and Wednesday Lunches, Thursday Brunch. and InnEdCO Party with one complimentary Drink Ticket.
Monday, June 15th 9am - 4pm Workshops (Lunch Provided) and Trivia Pizza Party!
Tuesday, June 16th 8am-4pm Concurrent Sessions (Lunch provided) & Colorado Educator Keynote!
Wednesday, June 17th 8am-4pm Concurrent Sessions (Lunch provided), Keynote and InnEdCO Party!
Thursday, June 18th 9am-12pm Concurrent Sessions (Brunch provided)
Pre-service teachers please contact jfrost@innedco.org to register
SPONSORS CLICK HERE FOR SPONSOR OPPORTUNITIES AND REGISTRATION INFORMATION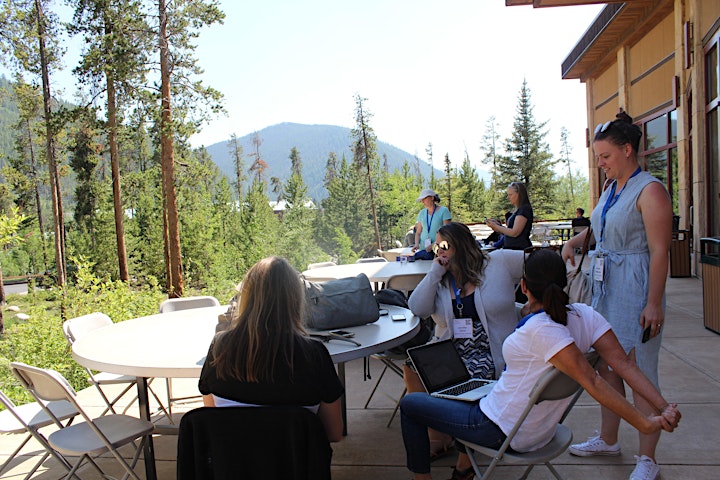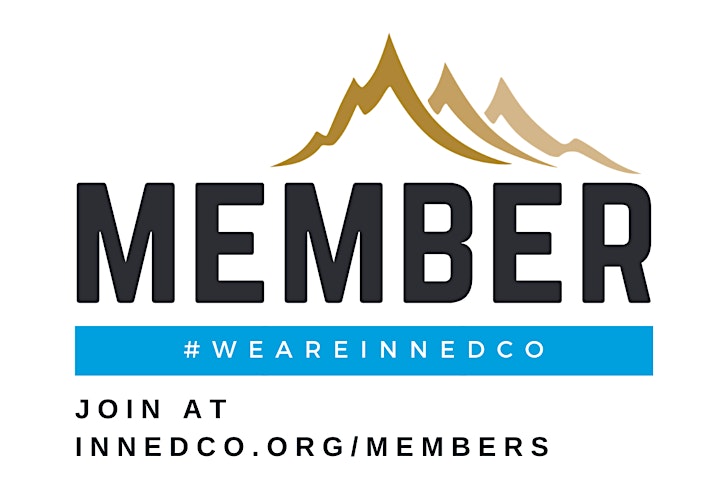 Remember InnEdCO Premium Members receive 10% off ($40) off early bird attendee registration. Visit the InnEdCO Membership page for more details about membership and to sign up!
*After signing up for Premium Membership please email jfrost@innedco.org to receive your premium member discount code to be applied to registration.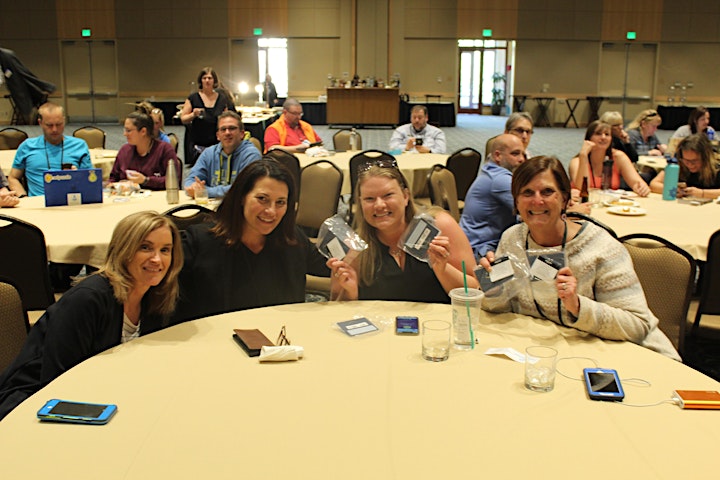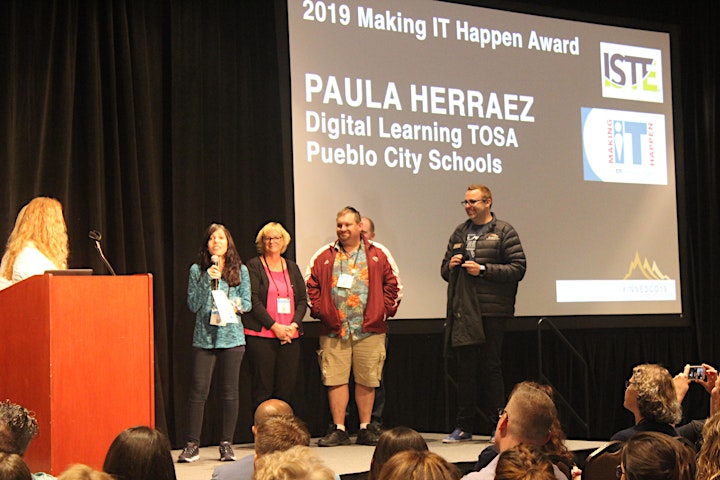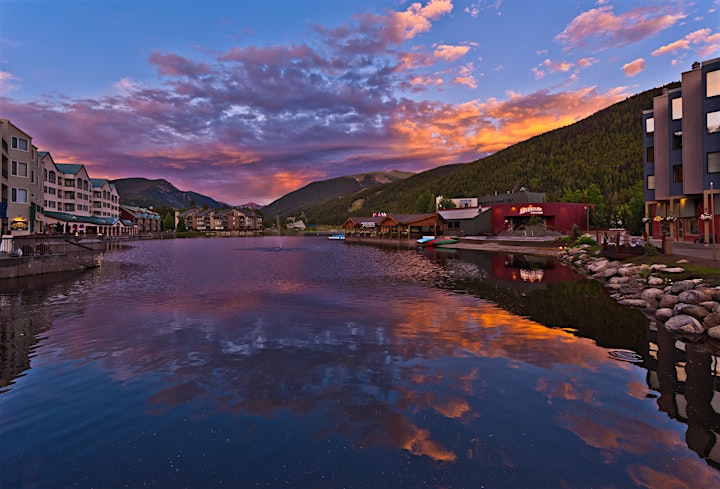 Lodging at Keystone
Keystone Lodge Hotel Rooms & Condominium 800-258-0437
Hyatt Place Hotel 800-993-4759
Reference discount code CC3INED to receive discounted rates.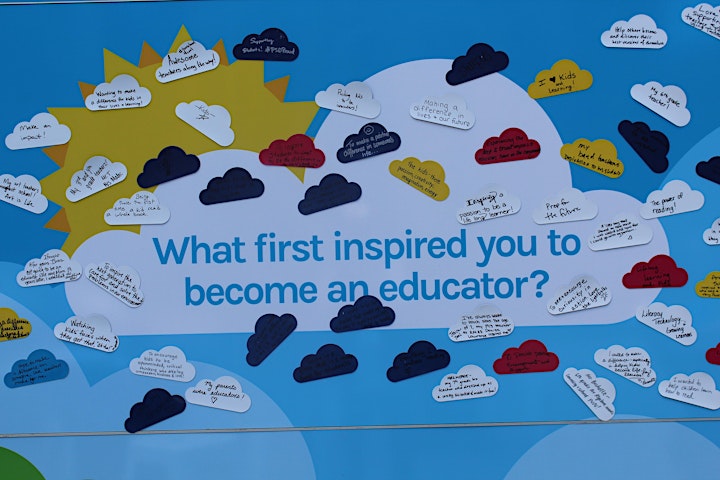 Volunteer Opportunities Available!
Volunteers have the opportunity to become part of a special community who drive the conferences' success. Contact jfrost@innedco.org or cschein@innedco.org for more information or to sign up.
District Events/Special Trainings
Attention District Coordinators: InnEdCO has several options available to support your facilitation of district events/special trainings/food and lodging options. Please reach out to Jennifer Frost, InnEdCO Support Associate at jfrost@innedco.org to help us personalize your attendee's experience at InnEdCO 2020.