Event Information
Location
Hilton San Francisco Union Square
333 O'Farrell Street
San Francisco, CA 94102
Description
Inman Connect is a week-long event bringing together more than 4,000 CEOs of leading real estate franchises, top-producing agents and brokers, MLS and association leaders, tech entrepreneurs and marketing executives to network, make deals, explore current trends and technology and learn how to embrace and leverage the change that surrounds our industry.
Our theme this year is 'Faster. Better. Together.'
Tickets to the full Connect conference Tuesday-Friday, as well as the Thursday party can be purchased by clicking the green "Tickets" button above.
LIMITED TICKETS AVAILABLE
Full Conference
Tuesday - Friday, July 17-20 | 9am to 5pm
The full Connect conference is known as the secret sauce of the real estate industry, drawing a who's who of agents, brokers and executives from across the nation. You never know who you'll be sitting next to and where that connection could take your career and your business. Start each morning with General Sessions featuring well known names both inside and outside of real estate. Past keynotes have included: Gary Vaynerchuck, Seth Godin, Fredrik Eklund and Barbara Corcoran, just to name a few. In the afternoon breakouts you'll learn from industry experts during hands-on sessions, roundtables, and labs that will help fortify you for the changes headed our way. Click here to see our growing list of speakers.

Hacker Connect | Tuesday, July 17 | 8:00am to 2:30pm

We've all heard the complaints that real estate is slow to innovate and adapt when it comes to technology.
In a world where everyone is used to accessing answers immediately through on-demand services, the chasm between what's expected and real estate tech products that can integrate and provide a seamless customer experience is getting wider and wider.
Hacker Connect will focus on looking at these problems through the lens of the customer, with content that gives real estate technology developers, engineers, designers and IT directors a deep look into how these customer-centric problems can and are already being solved with practical examples.
You'll learn from developers deeply involved in solving these problems, hear some of the challenges and, most importantly, understand the customer much more effectively.
Click here to find out more and see the full agenda.
Cost: $299 (add-on) | Buy Tickets

Indie Broker Summit | Tuesday, July 17 | 8:30am to 4pm

Independent brokers from across the country will gather for Indie Broker Summit to hear content focused on they can best leverage their indie brands for success.
More and more real estate agents are choosing to start or join independent real estate brokerages. In a recent NAR study of Realtors, 51 percent identified themselves as being affiliated with an independent company.
But the rise of niche brands coupled with fierce competition from national competitors and thinning profit margins is making it harder to create and sustain a profitable independent business. Those who've proven the most successful have identified ways to leverage their indie brand and showcase its unique value proposition in a noisy world.
Moderators Thaddeus Wong of @Properties and Kendyl Young of DIGGS will lead sessions on topical and timely issues facing every indie broker:
Why Do You Exist? Identifying Your Unique Value Proposition
How to Increase Your Margins When Agents Are Taking More and More of the Pie?
Building a Brand Identity When No One Knows Your Name
The Multiplier Effect: Using Agents as Your Brand Extension
Owner & Top Producer: How to Transition Out of Production and Into Leadership
Focusing Your Spend: Referral and Repeat vs. Lead Gen
Building a Brokerage that Supports Teams
and more!
Independent brokers will also have the chance to network with their peers in small group roundtable discussions on topics relevant to their brokerage's market size and reach.
Don't miss the chance to learn from the some of the brightest and influential minds in the business. Get a clear view of what the landscape looks like now and for the future of indie brokers and take home actionable strategies that you can implement immediately to help stand out from the competition.
Click here to find out more and see the full agenda.
Cost: $299 (add-on) | Buy Tickets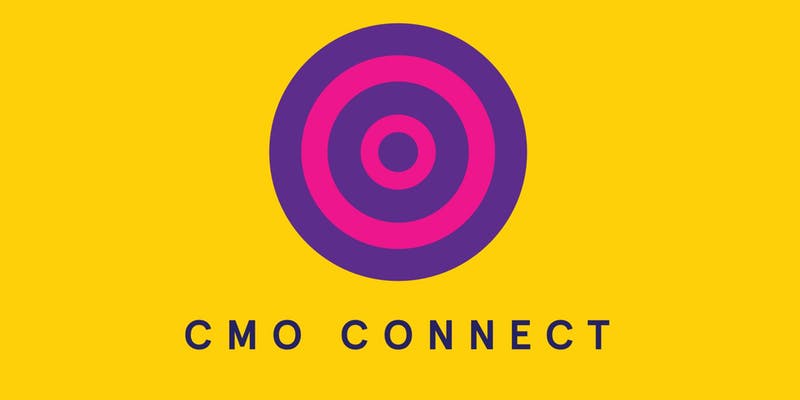 CMO Connect | Tuesday July 17 | 1.00pm to 5.00pm
Experience what Inman Connect is all abou
Today's consumers expect more than an eye-catching logo. They demand an easy to navigate brand experience, personalization and an emotional connection to the companies they support. Is your marketing technology and team keeping up?
Join us on Tuesday, July 17 in San Francisco for the first-ever CMO Connect. Designed specifically for senior-level marketing leaders, we will dive deep into the topics that matter to you.
See how some of the most influential companies and brands are handling their biggest marketing and communication challenges. Get inspired and gain strategies and tactics to scale your marketing efforts, expand your reach and effectively track ROI.
Network with your peers in the industry as we explore:
How to reinvent and (defend) a legacy brand

What goes into creating a brand from scratch?

What does the future marketing department look like?

Who's killing it in real estate marketing right now?

How do I get the most out of my analytics and data?

Should I use an outsourced agency?

Which tools can give me the best marketing ROI?

And much more!
Click here for more information on speakers, schedule and content
Spots are limited and this will event sell out. Register now.
Open Connect | Tuesday July 17 | 9am to 4.30pm
Experience what Inman Connect is all about when you join us for Open Connect. A full day to network and learn the latest business-building trends and tactics with over 4,000 top industry pros. With an Open Connect pass, you'll start your day at Agent Connect and in the afternoon attend Tech Connect.
And the best part? Tickets are FREE.
Agent Connect (9am-12pm):
An in-depth series of sessions and panel discussions revealing how top producing agents got to where they are today. Get actionable takeaways that you can implement now on everything from growing your book of business, to lead conversion, to investing strategies, to tips on how to talk to your clients about the market.

Tech Connect (1:30pm-4:30pm):
Get insights on the hottest new technologies that consumers and the industry needs. Explore must-have tactics from the agents, brokers, product managers and real estate tech professionals in the know and get a sneak peek at the latest tech products that you need to run your business in 2018.
Cost: FREE | Get Tickets
Innovator Bash | Thursday, July 19 | 8pm to 11pm
Join us for the Innovator Bash as we raise a toast to the most creative, inventive, fun and bold within the real estate industry. Walk the red carpet and enjoy a night out on the town with networking and dancing. This event always sells out fast so get your tickets while they last.
Cost: $99 (Add-on) | Buy Tickets
Capital Connect | Friday, July 20 | 9am to 12pm
A morning of insightful sessions and networking around real estate investment in 2018—by and for real-estate game-changers.
It's no secret that there's been a flood of money coming into real estate technology—from software startups to new brokerages to iBuyers. Get the latest on the innovators and investors who are turning the real estate world upside down. Hear from venture capitalists, start-ups, private equity professionals, publicly traded tech firms, and other game-changers, all in one place.
Already bought your ticket to the full conference? Capital Connect is already included.
Cost: $299 | Buy Tickets
FAQs
Cancellation Policy
Inman issues no refunds under any circumstances. Any and all payments made to Inman are not refundable for any reason, including, but not limited to, illness, acts of God, travel-related problems, acts of terrorism, loss of employment and/or duplicate purchases.
If you cancel your registration more than 5 weeks prior to the conference, you may transfer your registration to the next Inman Connect event for a $150 administrative fee.
Transfer Policy
You may transfer your conference registration to another individual for the same event you are registered for by notifying us in writing at customerservice@inman.com. All substitution requests will be processed within two business days. Attendee substitutions on or after the start of the event will require a $150 fee.
Force Majeure
If events beyond the reasonable control of the parties, including, but not limited to, acts of God, war in the United States, strikes, terrorist attacks in the city where the event is being held, or curtailment of transportation either in the event city or in the countries/states of origin of the attendees, which prevents at least 40% of the attendees from arriving for the event, so that it is impracticable, illegal, or impossible to hold the conference, Inman may cancel the event and offer attendees a credit for a future Inman conference in the amount of the paid registration fee.
Privacy Policy
Inman may share registration information with event sponsors. For more information please see our privacy policy.
Date and time
Location
Hilton San Francisco Union Square
333 O'Farrell Street
San Francisco, CA 94102
Refund policy