About this Event
The Innovative Natural Medicine Forum - Dakar 2020 (I.N.M. Forum - Dakar 2020) conference, organized by the NGO PROMETRA INTERNATIONAL, will reveal to the world new perspectives on old practices to provide solutions to the various health and wellness challenges confronting humanity.
The INM Forum provides a unique space for global exchange and collaboration between leading scientists, practitioners, policymakers and industry partners shaping the future of medicine. World-renowned researchers and scientists in the field of natural medicine will present the latest finding of their research on the most difficult health challenges of our time.
During the three days, participants will pool their resources and expertise to build the foundations of a bridge between natural and conventional medicine. On this foundation, strategies to promote our most innovative solutions through academic and industry partnerships with community-based practitioners will be developed. While innovative solutions for global health problems will be presented by delegates throughout the world, a special presentation will be made highlighting the African contribution.This will be accomplished through Plenary conferences and debates, co-construction workshops, startup pitches, poster sessions, and net/co-working. At the end of the conference during The Dakar Recommendations, we will converge to make resolutions that will forge new partnerships allowing for the greatest contribution of innovative natural medicine for global health solutions.
***************************************************************************************************
Le Forum I.N.M. Dakar Novembre 2020, organisé par l'ONG PROMETRA INTERNATIONAL, sera un espace d'échanges unique qui permettra de révéler des résultats de recherches collaboratives et des innovations basés sur des savoirs naturels, offrant des solutions nouvelles aux problèmes de santé mondiaux actuels.
Dans notre monde en mutation, face à l'importante crise sanitaire, le I.N.M. Forum sera une occasion unique de mutualiser les expertises de différents pays. Universités, Hôpitaux, Centres de recherche, Laboratoires et Entreprises, Acteurs des politiques de Santé et d'Education se réuniront et travailleront à l'établissement de nouveaux partenariats efficaces pour promouvoir et protéger l'innovation en matière de médecine naturelle.
Pendant trois jours, INM forum va offrir les meilleures conditions pour atteindre cet objectif. Au travers de conférences plénières et de débats, d'ateliers de co-construction, Startup pitch, Poster session, Net/Co-working / Tiers-lieux, les participants contribueront à construire les bases d'un nouveau pont entre la médecine naturelle et conventionnelle, pour la promotion d'une médecine naturelle novatrice.
L'ambition d'INM forum est de dégager des stratégies pour promouvoir les solutions les plus innovantes grâce à de nouveaux partenariats entre chercheurs, industriels et praticiens. Le forum est ouvert à tous les porteurs de solutions novatrices pour les problèmes de santé mondiaux, et une présentation spéciale mettra en lumière la contribution africaine.
Le forum se clôturera sur la Déclaration de Dakar, qui présentera des résolutions durables pour de nouveaux partenariats permettant une plus grande contribution de la médecine naturelle innovante dans nos systèmes de Santé et d'Education.
✓ Innovative natural medicine ✓ Collaborative research
✓ New partnerships ✓ African contribution
✓ Médecine naturelle innovante ✓ Recherches collaboratives
✓ Nouveaux partenariats ✓ Contribution africaine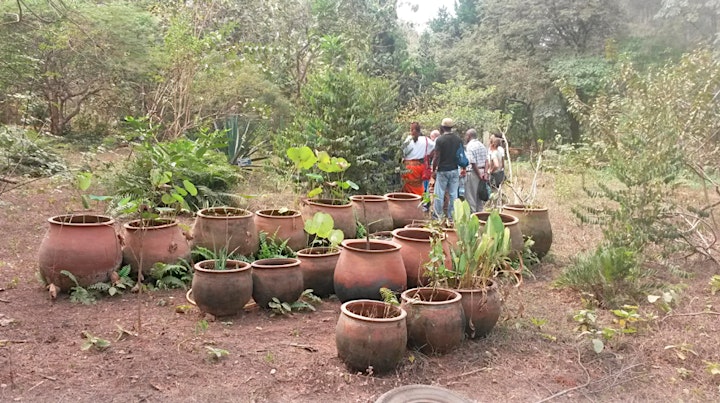 Strong Medicine : The Secret Power of African Healing