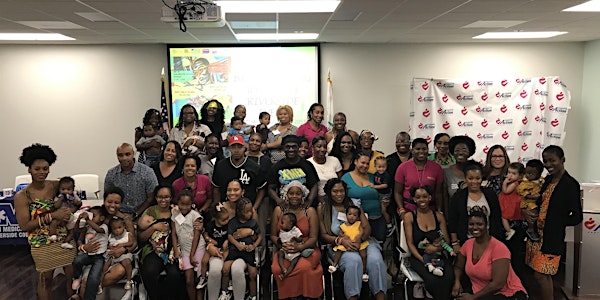 Inland Empire Perinatal Equity Provider & Community Summit 2022
Location
California Baptist University (Innovator's Auditorium Inside Business Building)
8432 Magnolia Avenue
Riverside, CA 92504
This 2 -day summit aims to advance the health equity and quality of life for Black/African American birthing families in the Inland Empire.
About this event
This is day 2 of the Inland Empire Perinatal Equity Summit!
Pregnancy and childbirth are and should be the most beautiful and joyous times of families, yet, we know that perinatal health disparities continue to be a pervasive and stark reality for our Black/African American women/birthing families not only in the Inland Empire, but quite frankly throughout our nation. The Counties of Riverside and San Bernardino Perinatal Equity Initiatives along with the Black Infant Health Programs, and a host of community partners are working hard to change this narrative.
September 17th is DAY 2 COMMUNITY/FAMILY DAY, of the Inland Empire Perinatal Equity Summit which will feature lots of fun, engaging and interactive activities for the whole family. The day will feature:
Free KIDS ZONE
Free Educational Information, Giveaways & Goodies
Resource Fair with Free Opportunity Drawings
Pampering Activities
Lactation Information & Supports
Free Continental Breakfast & Lunch Box
Interactive Panel Conversations focused on Rallying Around Black/African American Birthing Families: Respecting, Listening, Supporting
Tabletop Discussions focused on Postpartum Depression; Fatherhood; What is a Doula; How to Advocate for Yourself; and How to Talk to Your Healthcare Provider
If you plan to attend both days of this summit, please ensure you register for both days.
***PHOTOS/VIDEOS: PLEASE BE AWARE THAT PHOTOS AND VIDEOS WILL BE TAKEN DURING BOTH SUMMIT DAYS TO DOCUMENT THE SUMMIT AS WELL AS TO PROMOTE FUTURE PERINATAL EQUITY SUMMITS. * This event has my permission to use my photograph publicly to promote the Inland Empire Perinatal Equity Summit. I understand that the images may be used in print publications, online publications, presentations, websites and social media. I also understand that no royalty fee or other compensation shall become payable to me by reason of such use.
OPT IN I AGREE
OPT OUT I DO NOT AGREE
***PHOTO CONSENTS: All individuals who attend the summit will be required to complete a photo consent form on-site unless they opt out and do not want their photos or videos taken.
***KIDS ZONE WAIVER: Please note a waiver will be required for all children ages 0-5 years old who will be participating in the KIDS ZONE while at the summit.
I understand and acknowledge that the Inland Empire Perinatal Equity Summit Kids Zone is not a licensed childcare facility, and that the temporary supervision of my child/children is a service being provided only while I am present at the Inland Empire Perinatal Equity Summit for the sole purpose of participating in summit activities.
I hereby grant permission for my child to be temporarily supervised by the Inland Empire Perinatal Equity Summit Kids Zone volunteers (including RUHS-Public Health staff, CBU College of Nursing staff and students, First 5 San Bernardino staff, and AmeriCorps volunteers) while I participate in the summit activities.
I hereby hold harmless, waive and release RUHS-Public Health, CBU College of Nursing staff and students, First 5 San Bernardino and AmeriCorps volunteers from any and all liability in connection with any personal injury that may occur while my child is supervised by the Kids Zone volunteers at the summit.
***PLEASE NOTE: MASKS WILL BE REQUIRED WHEN INDOORS***
For questions about the summit or for more information, please email CuPalmer@ruhealth.org or call (951) 840-8024.
There will be free parking on the CBU campus directly across from the Innovators Auditorium which is inside the Business Building.
There will be volunteers stationed near the summit area building to help individuals and vendors find their way to summit room and with parking questions.