Event Information
Location
Blue Lake Casino Hotel
777 Casino Way
Blue Lake, CA 95525
Description
INKED HEARTS
The 9th Annual Inked Hearts Tattoo Expo makes its return February 1st-4th in the Sapphire Palace and Kinetik Lounge at Blue Lake Casino & Hotel.
Hosted by Ted and Amy Marks of Nor Cal Tattoo, world class featured artists Liz Cook, Tye Harris and Joshua Carlton, along with over 30 incredible artists such as Salem Ofa and Casey Sheehan will be present and tattooing on-site.
This year's show will include a Wings of Death hot wings eating contest, hosted by Humboldt Hot Sauce, Super Bully Bowl Pageant, Hot Guy / Hot Girl Contest and more! Get ready for a weekend full of tattoos and entertainment!
*First 200 guests on Saturday 2/3 get a pair of Steampunk Goggles! While supplies last.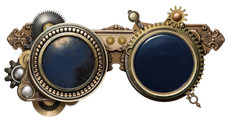 ---
Visit InkedHearts.com for more information, including our full list of artists.
Visit the official Inked Hearts Facebook Page to schedule a tattoo appointment with the artist of your choice.
Location
Blue Lake Casino Hotel
777 Casino Way
Blue Lake, CA 95525
Refund policy