Description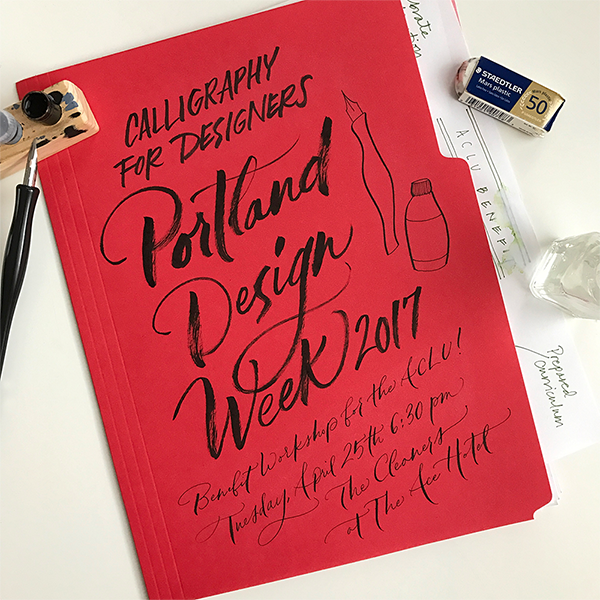 A fun, informative and detailed introduction to contemporary calligraphy.

Learn to use traditional calligraphy tools while applying modern styles and techniques.
Bryn Chernoff of Paperfinger will lead this course, geared towards designers and design-minded folks who want to understand and experience the fun of manipulating a calligraphy nib and ink. Ideal for beginners.
The workshop will cover:
detailed exercises for using calligraphy tools and building a practice
creating stylistic effects and influencing your personal writing style
scanning your work for digital manipulation
** This is a benefit workshop! ** -- all profits will directly benefit the ACLU (American Civil Liberties Union). Please note that Paperfinger is not an affiliated entity with the ACLU. We are an independent effort donating proceeds. And we'll have time to exercise your new calligraphy skills while writing letters to Congress, compositions like the Bill of Rights, Constitution and other inspirational passages.