Initiation Healing® Breath & Meditation I (12 CEs)

Saturday, December 1, 2012 at 10:00 AM

-

Sunday, December 2, 2012 at 5:00 PM (EST)
Event Details
If you missed registering for this event, contact us to be placed on the mailing list for the next IHBM1 workshop.  http://www.initiationhealing.com  

Ojela Frank, MSC and Author
Presents 
Initiation Healing® Breath & Meditation I
KUNDALINI  AWAKENING  INTENSIVE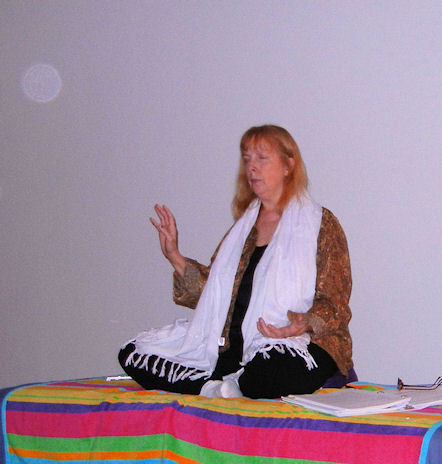 Orb appears during Ojela's energy blessing.
December 1 - 2, 2012
Saturday: 10 AM - 5 PM  and  Sunday:  12 AM - 5 PM 
12  CE Hours for Florida LMTs     (FL # 50-14398)
This life-changing workshop teaches you
how to awaken to higher states of consciousness.    
• Become Aware of Your Subtle Bodies
• Learn How to Access the Superconscious State
• Overview & Exercise - How to Awaken Kundalini
• Experience an Initiation Healing® Breath-Energy Group Session 
• Become Skilled at Doing Energy Meditations
• Learn How to Activate Your Pituitary and Pineal Glands
• Receive Energy Healing Attunements
This high-energy weekend intensive includes Emotional Healing Basics, an Initiation Healing® Breath-Energy group session, an in-depth Exploration of Energy Fields and Subtle Frequencies, Practice of Energy Meditations, a Kundalini Awakening session, Self-Balancing Techniques, Long-Distance Energy Healing Sessions and Exploring Alpha, Theta & Theta-Gamma brain wave patterns.  Attendees will also Learn different methods for measuring energy fields. Each person will receive Energy Attunements from the instructor.
PRE-REQUISITE: Must attend the Introduction to Initiation Healing®  Workshop prior to attending this weekend intensive.  See the class page for the introductory workshop.  http://introtoinitiationhealingocalanovember.eventbrite.com/#
Participants who attend the full training will receive a Certificate of Completion for the Initiation Healing® Breath & Meditation I Course.   Class fee includes: a meditation book, a class workbook and a certificate.
Fee:  $75        (12 CEs for FL  LMTs   -   CE Provider # 50-14398)
         Senior / Student:  $50  pre-paid
         Class Repeaters: $25   pre-paid        
Class size is limited. Early registration is recommended. All Attendees mus pre-register for this event. 
Location TBA in Ocala, FL 34471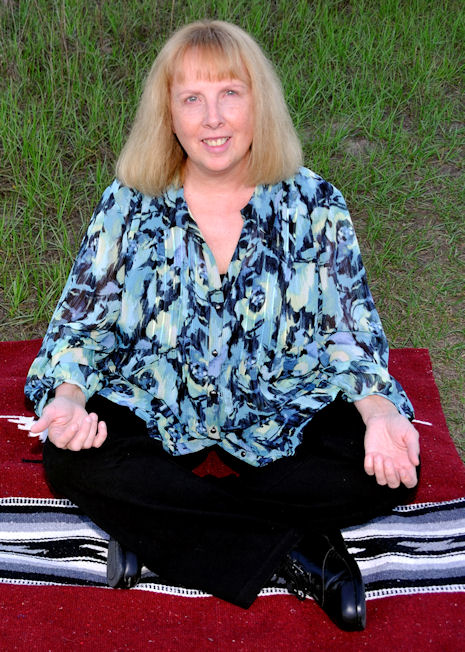 Involved in the healing arts for more than forty years, Rev. Ojela Frank, MSC, MSTh, Traditional Reiki Master, LMT, has appeared on radio and television, is an ordained Interfaith Minister and founder and Director of Initiation Healing®  Education Programs for Enlightenment.  Author of numerous books on healing and personal growth, Rev. Frank's focus is facilitating her clients and students to relax and open up to their true expression. Ojela began sharing spiritual initiations in 1986 and she conducts national seminars on Healing, Self-Empowerment and Energy Awareness.
Visit our website:  www.InitiationHealing.com
Or call for more details at:  352.239.9272
What Attendees share about Initiation Healing Meditation®:
"I learned so many things from this workshop that I have added to my daily life!  Ojela is so know-ledgeable, warm and welcoming!  Thank you for this powerful, powerful experience!!  I have attended many workshops in the past and this one stirred the "spiritual pot" like none before!  There are not enough words to describe the overall peace and tranquility here!  I would highly recommend this to everyone interested in their spiritual growth!"
Stephanie Balok, Reiki Practitioner
"Initiation Healing® has made me more human than I ever thought I could be.  In its powerful yet gentle and completely safe manner, I reached the depths of myself and heights of my soul in one weekend.  I am now completely empowered to heal myself and find truth in the all being of reality: Initiation Healing® has proven to me that my existence is limitless.  Thank you for searching, documenting and paving the way for us (me.)  Your gift to this world, Initiation Healing®, is the greatest Gift of BEING."
Leslie Heinricher, LMT 
"My experience at the workshop went to a very deep level.   Not only is a personal experience of opening the heart achieved, but I personally found it to be emotionally rewarding.  I left this experience with a renewed love of humanity and myself.  Thank you for creating the workshop as it truly came from your heart."
Penny Reilly, LMT,  Quantum-Touch® Practitioner, Qigong Instructor, Reiki Practitioner 
"This has been a unique experience, full of energetic love and healing that has opened my energy channels to enjoy and serve in a deeper way, with more awareness and inner peace.  I recommend this workshop to anyone that wants to go deeper in an inner quest or just want to start the healing process to connect to a better life. The atmosphere of the place and the huge healing energy that Ojela brings made this workshop a sanctuary of health and happiness where you can expand your energy to create a better self. "
Fabiola E. Kindt, Certified Yoga Teacher, Qigong Instructor
"Rev. Frank's Initiation Healing® Meditation Workshop provides in-depth experientials in a safe & loving environment that continues to 'give' long after the workshop is over.  The material presented & experienced in this workshop will certainly enhance whatever a person does in their daily life...I thoroughly enjoyed the workshop, and continue to benefit from the practice of the material presented...Rev. Frank is an excellent & compassionate presenter.  Whether a leader or a 'lay-person' this workshop will make a difference in your life!"

-S. Echeles, Public Speaker, QiGong Practitioner, Editor  
http://www.initiationhealing.com                     352.239.9272
This event is hosted by nitiation Healing®
When & Where

Ocala, FL




Saturday, December 1, 2012 at 10:00 AM

-

Sunday, December 2, 2012 at 5:00 PM (EST)
Add to my calendar
Organizer
AumaKhua-Ki ® International
We offer courses & sessions for quantum transformation. Visit our website to read testimonials and learn about the energy healing certification programs.