Description
From Ingrid Hoffmann, international food and television personality, restaurateur, and host of the Cooking Channel's Simply Delicioso and Univision's Delicioso, comes a fully illustrated, easy-to-follow cookbook that offers a healthy spin on modern Latin cuisine.
Latin D'lite features more than 150 classic Latin recipes, all with Ingrid's signature touches:
• Adding bright, bold flavor to every dish with herbs, spices, and chiles.
• Introducing readers to ingredients such as pumpkin seeds, green and ripe plantains, ají amarillo (Peruvian yellow chile pepper), and malanga (a popular South American root vegetable), along with how and when to use them.
• Offering healthful ingredient substitutions and cooking tips such as using lime juice as a coleslaw dressing instead of mayonnaise. Or making codfish balls from fresh, rather than dried, cod, then baking them instead of frying them. Using frozen mango and a touch of rosewater and white wine for a light sorbet.
• Time-saving prep secrets and presentation ideas.
At the end of each chapter, there is one indulgent recipe to allow the occasional splurge while maintaining these healthy changes. Delicious dishes such as Latin-style Fried Chicken or Ingrid's take on a decadent lobster sandwich should be enjoyed every once in a while!
A serious food lover who also understands the importance of balancing a healthful lifestyle, Ingrid offers a fresh, energetic take on Latin foods—from breakfast to appetizers and snacks, to soups and salads, to entrées, cocktails, and desserts.
About the Author
Ingrid Hoffmann, originally from Colombia, developed a love for cooking as a child during the time she spent in the kitchen with her mother, a Cordon Bleu–trained chef. As a teenager, she worked in her mom's catering and restaurant business. Upon moving to Miami, they opened a restaurant together. As host of Delicioso on Univision and Simply Delicioso on the Cooking Channel, Ingrid has become arguably the foremost Latin authority on cooking and lifestyle, and her Delicioso brand has become one of the most recognizable, trusted, and entertaining food brands for Hispanic America. In 2011, Ingrid was named Flavors of Passion Master Chef of the Year—an award that was created and designed to honor the nation's best Latino chefs.
Organizer of Ingrid Hoffmann discussing Latin D'lite
Books & Books is an independently-owned general interest bookstore founded by Mitchell Kaplan in 1982. We thank you for your support during these difficult times. You can find us online at www.booksandbooks.com including a line-up of "Virtual Author Events" and follow us on social media for daily updates.
We're working hard to re-open our stores when it is safe to do so, but will continue presenting authors virtually for the time being. Join us! 
Our Bookstore Locations:
Coral Gables: 305-442-4408 
Miami Beach: 305-532-3222 
Bal Harbour Shops: 305-864-4241 
Adrienne Arsht Center: 786-405-1744
Suniland Shops: 786-552-3290
Coconut Grove: 305-477-0866

Key West: 305-320-0208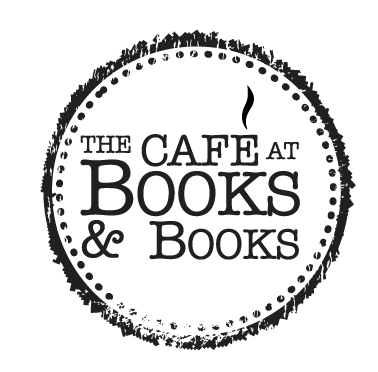 Our Café(s):
Coral Gables: 305-448-9599
Adrienne Arsht Center: 786-405-1745