Description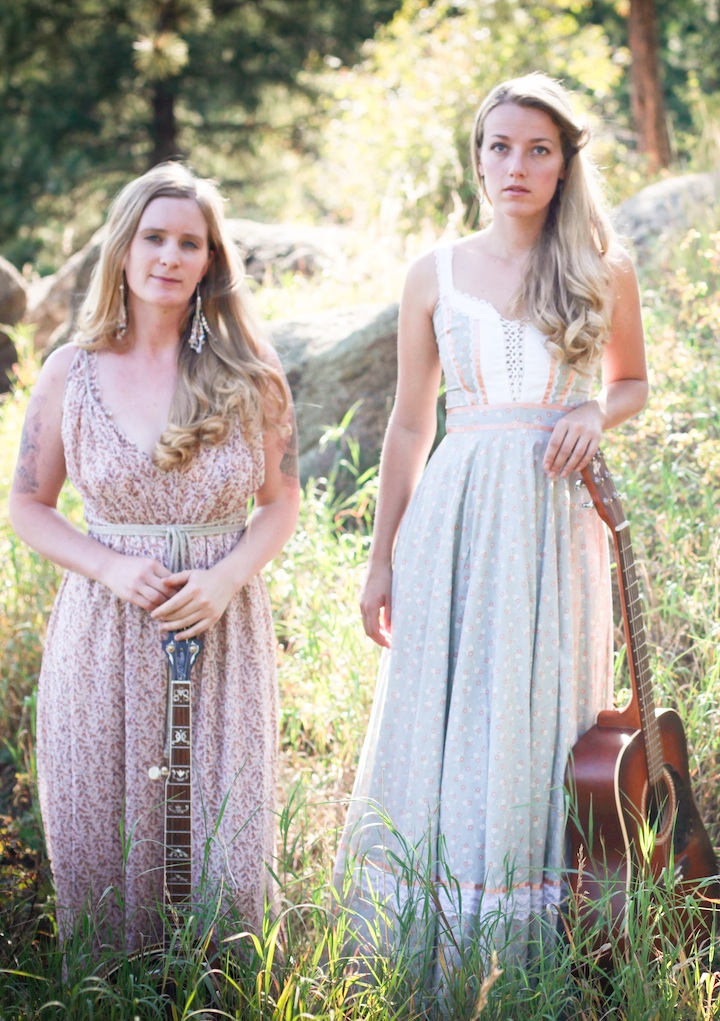 INGLISH & LOUISE is a vivacious female folk duo comprised of two songwriters, both of whom are consummate musicians and powerful singers. Inglish and Louise will bring their unique brand of 'progressive folk' music to the MusicGarage-Live! rehearsal hall at MusicGarage.Org on Saturday, October 13, 2012 at 7:00 pm.
Erin Inglish - a native of the California Central Coast - plays solid Scruggs-style banjo, and her presentation of voice and banjo is superbly unique. Having lived in India, Madagascar, Bulgaria and Serbia, Erin's songwriting reflects her worldly travels and grounding passion for sustainability and social justice (www.erininglish.com.)
Gabrielle Louise - hailing from the rocky mountain state of Colorado - is a nationally touring troubadour noted for her poignant lyrics and incredible, lush voice. Gabrielle is at one moment folkie and ethereal, the next moment a smoky jazz chanteuse. More soul than special effect, she gently entices her listener to release their grip on the status quo. (More information at www.gabriellelouise.com.)
Over the years, these women have nurtured and maintained independent careers as musicians and activists, and are now coming together to as a strong, verging, progressive folk duo. The show is built on songwriting excellence, packed tight with harmonies, and steeped in musical collaboration. (www.facebook.com/InglishAndLouise)
Inglish & Louise will perform at the super-intimate 60-seat MusicGarage-Live! rehearsal hall. Tickets are $10, general admission and Inglish & Louise are donating 50% of the proceeds with the MusicGarage-Kids! after-school music program.
A MEMBER PROGRAM OF THE NON-PROFIT UTAH ARTS ALLIANCE