Infusion at Leah Arts District with Hurricane Irma Relief Efforts
Description
Real Living First Service Realty personally invites you to join us for an amazing block party in the Leah Arts District. This event is part of the Better Blocks Intitiative by the Miami Association of Realtors and is open to the public. Bring your family and friends and let's have a great time together.
In an effort to send relief to the Florida Keys victims of Hurricane Irma, we will be collecting items to send via a plane we have arranged. Please see list below. If you are unable to attend event but would like to still donate, please see drop off locations below. Items collected will be distributed directly to victims of Hurricane Irma living in the Florida Keys. Let's pull together and make a difference.
There will be music, food trucks, delicious paella, a domino park, live artists, kids workshop, real estate village and many more exciting activities. If you haven't already experienced the Leah Arts District, now is your chance!
CONFIRMED PARTICIPANTS:
Miami Association of Realtors
Black Dot
Fruitique
DJ Hypnotic
El Rey De La Paella
National Association of Realtors
Better Blocks Foundation
Jona Cerwinske
Villa Lyan
Rudolph "Zirconwolf" Jean-Louis
Grisell Gajano
Manela Design Inc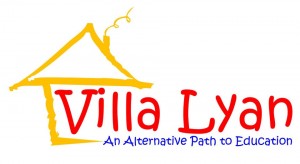 We are collecting the following items for distribution:
Water
Sports Drinks
Coolers
Bath Soap
Toothbrushes
Toothpaste
Cleaning Agents
Trash Bags
Tarps
Rakes
Shovels
Batteries
Disposable cutlery & plates
Flashlights
Lanterns
Canned Food
Dry Boxed Prepared Foods (cereal, crackers, etc)
Fresh Fruits
Emergency First Aid Kits
Pillows
Blankets
Dog Food
Baby Wipes
Baby Food
Diapers
Sunscreen
Mosquito Repellent
Can Openers
Adult Diapers
Baby Formula
Feminine Hygiene Products
Items can be dropped off at the following Real Living First Service Realty locations if unable to attend event:
DORAL: 10369 NW 41 Street- Everyday from 2 pm to 6 pm
MIAMI: 13155 SW 42 Street # 200- Everyday from 8:30 am to 5:30 pm
PEMBROKE PINES: 14936 Pines Blvd, Friday from 12 pm to 5 pm
KENDALL: 15440 SW 88th Street- Friday 11 am to 1 pm
MIAMI LAKES: 7900 NW 155 St # 107- Tuesday from 2 pm to 6 pm
For more information or if you wish to participate, please contact Jessica Martinez: 786-361-9546