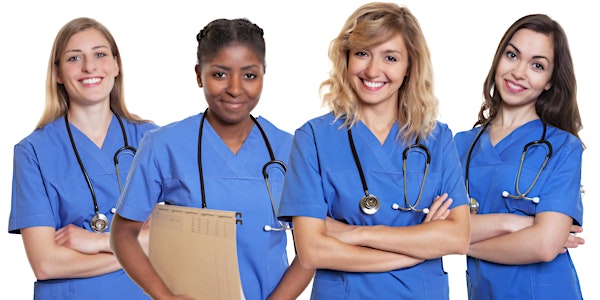 Infusing Quality and Safety Education for Nurses into Your Curriculum
Sales Have Ended
Registrations are closed
Thank you for registering for our conference. We will contact you shortly with additional information.
Event Information
Location
The College of New Jersey
Education Building
Metzger Drive
Ewing Township, NJ 08638
Sales Have Ended
Registrations are closed
Thank you for registering for our conference. We will contact you shortly with additional information.
Description
This program is FREE for nurse educators, funded by a grant from The Agency for Healthcare Research and Quality, U.S. Department of Health & Human Services

The snow date is Tuesday January 17, 2017.

Registration Fee, Certificate of Completion, Education Materials, Meals, Parking
6.0 CE Hours awarded by QSEN Institute at Case Western Reserve
All Included – There are no additional fees
Overnight accommodations available at Marriott SpringHill Suites, Ewing, NJ
Book your group rate for Nursing Educators Conference


The overarching goal of the conference is to provide nurse educators with the knowledge needed to develop and implement teaching strategies that support integration of the IOM/QSEN Competencies into education programs for nurses and nursing students in order to improve quality, safety, efficiency, and effectiveness of health care for all Americans.
Preliminary Schedule
7:30 Registration and Breakfast
8:30 Inter-professional Competencies and Safety
8:45 Access to Resources: What is already out there that I can use?
Introduction to the IOM/QSEN Competencies
Integrating QSEN into Evaluation Strategies
Teaching QSEN Competencies through Unfolding Case Studies and Simulation
11:15 Integrating QSEN in Our Work as Educators
Quality Improvement Strategies to promote change: Fostering Active Learning
12:15 Networking Lunch
1:00 Quality Improvement Strategies to promote change:Fostering Active Learning
2:00 Break
2:15 Creating Focused Learning that Supports Competency
Using Simulation High-and Low-Fidelity in the Classroom and Laboratory Settings:
Creating focused learning of patient safety strategies
4:15 Conference Evaluation
Speakers

Dr. Carole Kenner, PhD, RN, FAAN
Dr. Kenner is dean of the TCNJ School of Nursing,Health and Exercise Science, and an internationally recognized expert in patient safety and advocacy. Dr. Kenner has written significant publications, including 2 books, specifically addressing how to learn and teach IOM Competencies. Dr. Kenner is a neonatal nurse practitioner and has been involved in advanced practice education for more than 30 years. She has served as PI or program director on several HRSA and federally funded research grants (NIH and CDC) that call for interdisciplinary training. Dr. Kenner is an exemplary educator and researcher, with expertise in program oversight and evaluation, and project integration into curricula.
Gerry Altmiller, EdD, APRN, ACNS-BC
Gerry Altmiller is an associate professor of nursing at The College of New Jersey, a clinical nurse specialist consultant for Einstein Healthcare Network in Philadelphia, Pennsylvania, and a member of the Quality and Safety Education for Nurses (QSEN) Collaboration since 2006, serving as one of the pilot school members. She currently is a national consultant for QSEN providing workshops at universities around the country, serves on the QSEN Institute advisory board, and is the director of the QSEN Institute Regional Center at The College of New Jersey. She was invited by the National Council of State Boards of Nursing to develop the Teamwork and Communication Module of their Transition to Practice Program, designed to support nurse residency for new-to-practice nurses. Dr. Altmiller was a Lindback Award recipient for distinguished teaching in 2014. She has published about quality and safety in graduate and undergraduate nursing education and speaks at national venues on this topic. Her research has focused on communication challenges as well as incivility in the educational and practice environment and the negative effects these impose on patient safety.
Gail Armstrong, PhD, DNP, ACNS-BC, CNE
Dr. Armstrong is an associate professor of nursing at the University of Colorado, an adult clinical nurse specialist, and a member of the advisory board of the QSEN Institute. Dr. Armstrong is recognized as an expert nurse educator, and has significant publications, including 14 book chapters that address quality and safety applications in the classroom and practice setting. Dr. Armstrong teaches in the Denver-based Institute for Healthcare Quality, Safety, and Efficiency where she coaches inter-professional clinical teams from hospitals in the process of quality improvement and improving patient outcomes. As an expert public speaker, she has provided workshops at universities around the country and presentations at national conferences.

Carol Durham, EdD, RN, ANEF, FAAN
Dr. Durham is a clinical professor of nursing at University of North Carolina at Chapel Hill and a recognized simulation expert. She is a past president of The International Nursing Association for Clinical Simulation and Learning (INACSL), an international organization devoted to improving simulation learning in both academic and practice environments. Dr. Durham is an exceptional public speaker, having provided workshops at universities around the country and has significant publications focused on the use of simulation as a mechanism to improve quality and safety for patients.
Date and time
Location
The College of New Jersey
Education Building
Metzger Drive
Ewing Township, NJ 08638