Description
Join us at 10pm for a Special Edition of Infused Friedays!
Dj TANK Beats on 1s & 2s #INFUSEDPARTY
100% GAS SESH is back for Round 2 - Sour Diesel, SkyWalker OG, Hawaian OG, OG, Gorilla Glue, Girl Scout Cookies & more..

Infused Grill Menu will be available to all who attend *weather permitting

Edibles & Oils by @PotsAndPansDC & More...
Meet Vendor: Juice & Flowers..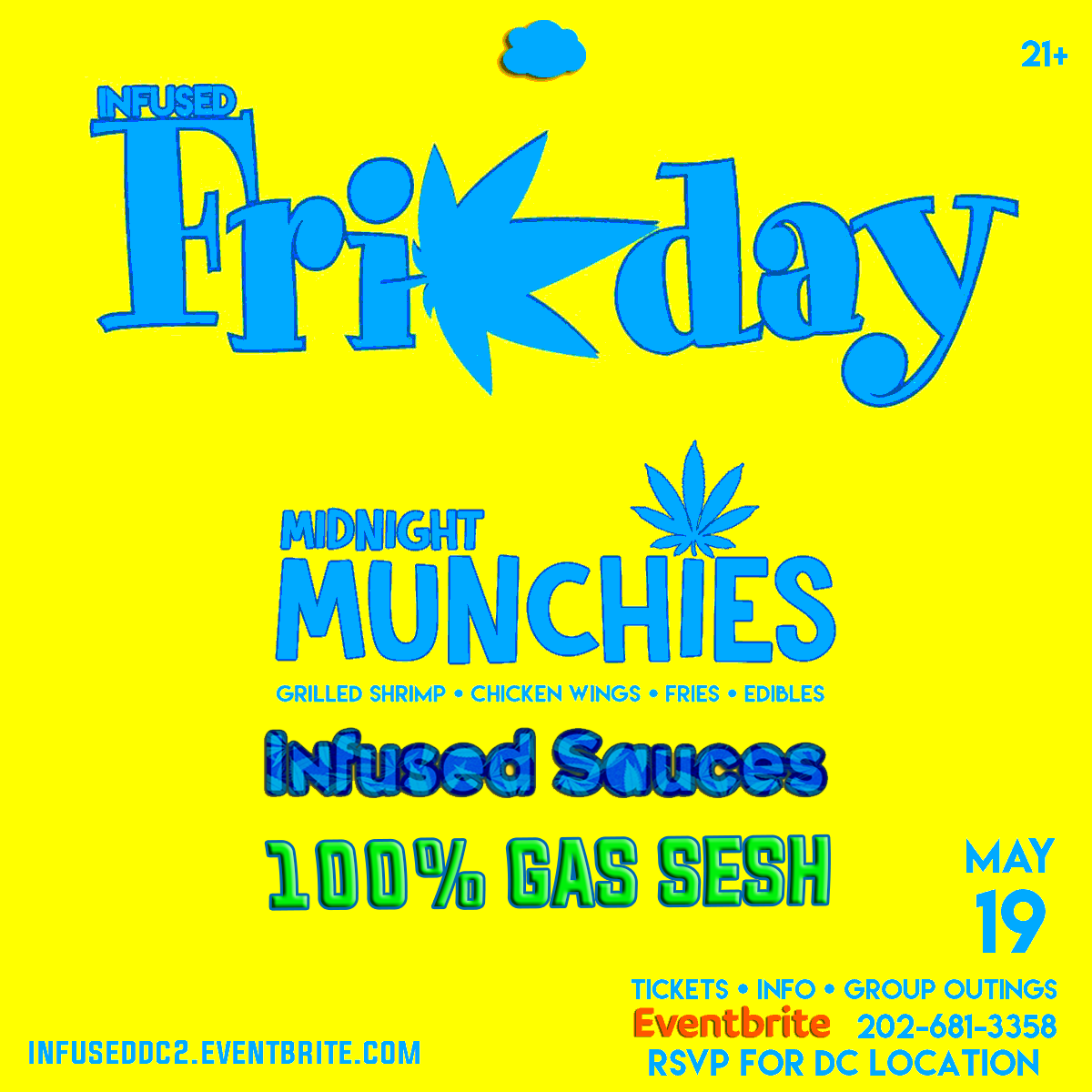 Edible & Strain Raffles All Night!
RSVP for Infused Friedays DC Location
Show Eventbrite Ticket at the Door

For Info Text/Call 202.681.3358
Tickets Sold Out? Call 202.681.3358
Want to Vend? Call 202.681.3358