Description
WHAT IS THE INFUSE CONFERENCE

ABOUT?
Discover. Connect. Shine.
We are SO CRAZY EXCITED that you are checking out the INFUSE Conference 2017. This event was birthed out of the desire to help you DISCOVER, CONNECT and SHINE. Pull up a chair, get comfy and let's chat a little more in depth about these three words and how you will experience them during the conference. You are on the edge of your seat…aren't you? I thought so!
We take the planning of the Infuse Conference VERY seriously. It is an honor to have you in attendance and we want you to have the most amazing experience possible. To bring you the most amazing experience, we start by thinking of the very moment this event is over. What are you walking away with? What did you learn? How are you different? DISCOVER, CONNECT, and SHINE are the three words that stuck out to us when we were talking about YOU. Yep, you have been discussed a LOT around our meeting table each week. Were your ears burning? Listen, our heart is that this event is like none other…not in a prideful way, but in a LIFE CHANGING WAY. We don't want to give you warm and fuzzy feelings or fire you up to go change the world, only to be right back two weeks later to right where you started. Years from now we want you to look back to March 2017 and think, MAN, that is where it got kicked up to CRAZY LEVEL in my life and in my business. Are you ready for that??? Well GAME ON!
Our first mission is for you to DISCOVER. We want you to DISCOVER tons of knowledge about the products you use and promote. We will pack this conference full of product education. We want you to DISCOVER basic practices that will enhance your business. We will talk how to bring the element of fun to your business, time management, how to make wise financial decisions along the way and many more. We want you to DISCOVER WHO YOU ARE. No seriously, we will be going into GREAT depth of how you are wired, your personality, your love languages and your strengths. Oh, it's going to rock. We are also going to DISCOVER some things that keep us from being the leader I believe we are all supposed to be. Let's look at the junk we are hiding in our trunk…oooooh, we are going there; it's going to be EPIC.
Once we have DISCOVERED, let's CONNECT. OH MY WORD…this is where it gets fun FAST. We aren't going to just allow you to DISCOVER things about products you use, we are going to show you how to CONNECT it to your business. We aren't going to just give you business principles, we are going to show you how to CONNECT them to your business. We aren't going to just help you DISCOVER who you are, we are going to CONNECT that to your business. Knowledge is great and all, but it's IMPACTFUL when you CONNECT it to what you are doing…I kind of believe you begin to SHINE. See what I did there? I threw in the last word…SHINE.
Can you imagine what this crowd of 3500 people will do when they SHINE? I often close my eyes and dream of what that will look like…notice I said WILL look like. I can PROMISE YOU, I am praying along with MANY OTHERS that these three days are your best days ever. I want you to DISCOVER. I want you to CONNECT. I want you to SHINE. I want you to SHINE not only for yourself and the fact that you will be fulfilled, but I want you to SHINE to bring others HOPE. I can hardly contain my excitement. Now the long wait begins to March 9th….I CAN NOT WAIT TO SEE YOU THERE!

---
WHAT IS THE INFUSE CONFERENCE SCHEDULE?
Thursday, March 9th
Registration/Packet Pickup
Noon-5pm
Opening Session
6pm-9pm
Infuse Store Hours
Noon-5pm, 9pm-11pm
Friday, March 10th
General Session
9am-11am
Lunch Break
11am-1pm
General Session
1pm-5pm
Dinner Break
5pm-7pm
Evening Session
7pm-9pm
Infuse Store Hours
11am-1pm, 5pm-7pm, 9pm-11pm
Saturday, March 11th
General Session
9am-11am
Lunch Break
11am-1pm
General Session
1pm-4:30pm
Dinner Break
4:30pm-7pm
Evening Session
7pm-9pm
Infuse Store Hours
11am-1pm, 4:30pm-7pm, 9pm-11pm
Sunday, March 12th

Worship Service (Optional)
9:30am-11am
---
WHO IS SPEAKING AT
THE INFUSE CONFERENCE?
Dr. Jim Bob Haggerton
Crazy Texas Chiropractor
Dr. Oli Wenker
Founder of Biocode Academy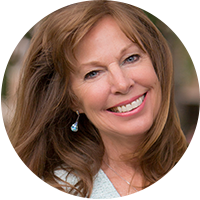 Teri Secrest
Royal Crown Diamond

Kelli Wright
Crown Diamond
April Howton
Platinum

Kari Lewis
Crown Diamond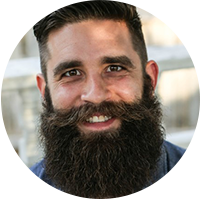 Jeremy "Bear" Tallo
Emcee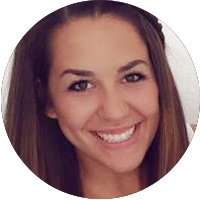 Madison Vining
Royal Crown Diamond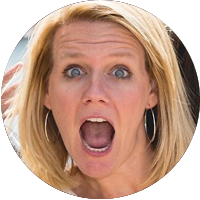 Monique McLean
Royal Crown Diamond

MORE SPEAKERS TO COME!
---
TELL ME ABOUT THE
INFUSE CONFERENCE HOTEL.

Gaylord Palms Resort & Convention Center (Orlando, FL)
Experience all the wonder and enchantment of the Sunshine State at the luxury Gaylord Palms Resort & Convention Center. Their extraordinary service and superior amenities are conveniently located in the greater Orlando area - less than ten minutes from the main gates of Disney®. This resort spans over 63 acres and celebrates Florida's history, culture and natural beauty in both architectural style and landscape design. The extravagant South Beach pool, Cypress Springs Family Fun Water Park, luxury spa, state-of-the-art fitness center and 400,000 square feet of flexible meeting and event space allows you to accomplish all your getaway desires without having to leave our resort. Whether traveling for business or pleasure, experience satisfaction at Gaylord Palms Resort, where extraordinary service and superior amenities create a world-class Florida escape.
We have a great room discount just for those of you coming to Infuse Conference!

---
I STILL HAVE QUESTIONS ABOUT
THE INFUSE CONFERENCE.


What is the cost of the event and what does that cover?
The early bird price of the event is $299. If tickets are still available, the price will increase to $349 on August 8th. This covers your entrance into the event and a few surprises when you arrive.
Will there be a payment plan and how does it work?
Yes, there IS a payment plan. YAY. When you get to the checkout portion of registration, there will be a payment option called " Monthly Payments with Affirm." Affirm offers clear, simple financing to split your order into 3 or 6 monthly payments (rates from 10-30% APR). Your tickets will be emailed to you immediately upon checkout.
Will my ticket be refundable?
Tickets are NOT refundable; however, they ARE transferable. If the event becomes sold out, we will help you get in touch with the next person on the waiting list needing a ticket.
Are there group rate tickets available?
At this time, there are no group rates for tickets.
Does everyone experience the same sessions, or will there be workshops to sign up for?
Yes, everyone will have the exact same experience. WOOOHOOO!
Who is this event geared towards?
This event is geared towards those seeking product knowledge and those wanting to take that knowledge and share with others. It's also geared to those wanting to go down a road of self-discovery. I believe this event would benefit a wide range of people. Tell everyone you know to come!
Monique, you talk a LOT about your faith. Will I feel uncomfortable if I'm not religious?
Ummmm, ok, you got me with that one. I am a little zealous in my love for Jesus, but I can promise you, I by NO MEANS will kick you to the curb if you have differing views than I do. I hope you know me well enough by now to know that I would NEVER want ANYONE to feel uncomfortable because they believe differently. Now, with that being said, I AM vocal about what I believe. Finally, if the truth be told, I don't consider myself "religious," I consider myself to simply have a relationship with Jesus. Plain and simple.
How many guests do you plan on having at this event?
We have room for 3500 AMAZING guests!


Will there be a waiting list if the event fills up?
YES, we will open up a waiting list the second the event becomes sold out.


What airport will I need to fly into?
You should fly into Orlando International Airport (MCO)


Is there transportation from the airport to the resort?
Gaylord Palms partners with Mears Transportation, a company providing Orlando transport service for over 60 years, to ensure you have a top-notch experience. A member of Mears Transportation can bring you from Orlando International Airport to the hotel as part of their 24-hour airport shuttle service. There is a charge for the service. To secure your shuttle reservation, call Mears Transportation's 24-hour reservations line at (407) 423-5566.
How far is the resort from Disney property?
10-15 minutes depending on which park you are going to
Is there a discounted room rate at the Gaylord Palms?
Yes! We have negotiated a discounted rate $179/night for a standard room
(This does not include resort fees, taxes and parking)
What does the resort fee cover?

High-speed internet access in all guest rooms
Twenty-four hour access to Relache Fitness Center
Local, toll-free and domestic long-distance phone calls
Ten percent discount on all on-property dry-cleaning services
Bucket of range balls at Celebration Golf Club
Two bottles of Purified Water
Daily newspaper
Ten percent discount on all spa products at Relache Spa & Salon
Scheduled shuttle service to Walt Disney World Theme Parks
Ten percent discount on poolside cabana rentals
Do you recommend me staying on property?
Oh my word YES, if you can. The property is SOOOO nice and it is SOOOO convenient to just wake up, roll out of bed, and walk to the event.


Will they charge me to park if I'm staying offsite?
You better believe it. (Insert cheesy grin). The price will be $20 per day self-parking and $27 per day valet.
Can I get the discounted room rate if I want to extend my stay before and after the event?
Yes, if they have rooms available you can. Up to three days before and three days after.
Is there a shuttle to take me to Disney Theme Parks?
YES! The resort fee covers scheduled transportation runs to all the Walt Disney World Theme Parks!


What day should I arrive and should I stay the last night of the event?
Well this depends on where you are coming from. The event begins Thursday evening, with registration starting during the day. I would plan on arriving Thursday or the day before if you are coming from a long distance away. We want you to be good and rested. The event runs through Saturday evening; with an optional Sunday morning service you can attend if you wish. I would LOVE for you to stay for that time. We will be done by noon on Sunday.
Will there be a group rate for Disney tickets?
We are currently working on having this available for you in the near future.
Will I be able to bring an infant to the main sessions?
We would LOVE for you to bring your baby into the event. We will have a mother's room available for you to use if needed at any time during the conference. We kindly ask that if the baby gets fussy to utilize the mother's room to help others stay focused during the sessions.


Will the mother's room have a live feed of the sessions?
YES! We don't want you to miss one second of all the excitement going on in the main meeting area. We will have a live feed that you can watch so you don't miss a beat.


My spouse is coming to the event with me, do they need a ticket to enter the sessions?
Yay! We are so excited that your spouse is wanting to attend the event. We please request that each and every guest have a ticket to enter the conference.
Are there things you suggest my family doing while I'm attending the conference?
If you are staying at the resort, there is an amazing pool area for adults and children. Orlando is PACKED full of fun things to see and do. The possibilities are endless.
Will there be food options at the resort to meet my dietary needs?
Yes, we will be making sure that the resort has a variety of options for you to choose from during your stay. If you have special restrictions or needs, please list them in the special needs section of the registration process.
What can I expect the weather to be like during our stay?
The average temperature in the Orlando area in March is 65 degrees Fahrenheit, with an average high of 79 and an average low of 56. Although there is obviously variance, visitors to Orlando will generally find mild temperatures in March.
Will there be seating available to help those with special needs?
Yes there will be a designated section in the front.
Will there be a Young Living or an Infuse Store onsite?
There will NOT be a Young Living store this year at the conference. There WILL be an Infuse Store onsite.
If I go crazy and buy WAY too much to fit in my suitcase, can I ship stuff home?
You are in a TON of luck. There is actually a Fed Ex store on the second level of the conference space at the Gaylord Palms Resort. They will take care of all your shipping needs!
Can we record or take pictures of the event content?
We would LOVE for you take and share all the pictures you can during the conference. We are totally fine with you using your phone to FB Live or Periscope some segments of the event, as long as the speaker allows.
Are there special hashtags we need to be using for the event?
Great question! YES! #Infuse2017
Will we set times that we can utilize for meeting with our teams?
Well of COURSE! Now, let me cut it straight with you guys, we have filled a LOT of your time up with sessions. You do have lunch breaks and dinner breaks and time on Thursday before the opening evening session that you can meet with your teams. I would look over the agenda and plan your time accordingly.
Is there a particular dress code for this event?
We just want you to be comfortable. So I guess that is called "casual." Hey, we are TOTALLY cool with jeans and t-shirts!
OH MY WORD. YOU GET TWENTY MILLION GOLD STARS FOR READING ALL THESE FAQS. WE CAN'T WAIT TO SEE YOU IN MARCH! WOOOHOOO!