If you'd like to purchase a chapter challenge coin, please provide the requested information and we'll get it out to you as soon as possible
About this Event
If you'd like to purchase a chapter challenge coin, please provide the requested information and we'll get it out to you as soon as possible!
The cost of the coin is $10.00, free shipping & handling, + $2.24 Eventbrite fees.
We have sold out of shirts.  If additional become available, we will notify members in the weekly e-newsletter.
If you have any questions, please contact us at infragardncr@gmail.com
Thanks,
InfraGardNCR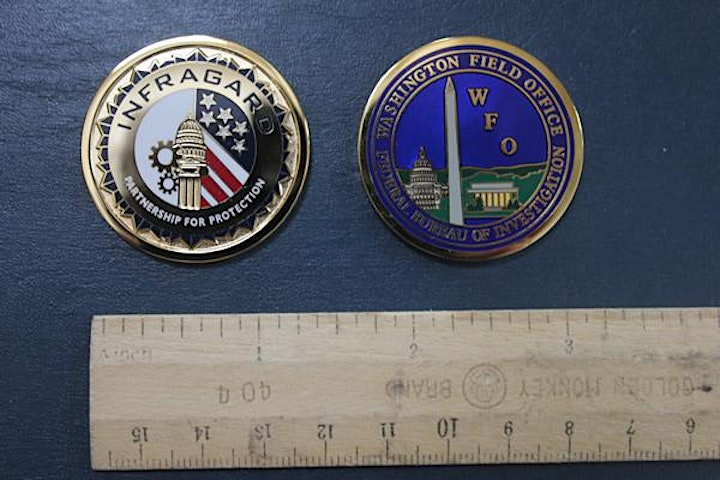 Date and Time
Refund Policy