Description
The InfraGard Maryland Members Alliance (IMMA) cordially invites you to our annual meeting and dinner at St. John's College, Annapolis, 09/19/2017. Catering by Mission BBQ, craft beer and wine by Chesapeake Brewing Company.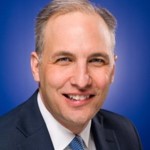 Keynote Speaker: Matt Olsen, Retired Director of the National Counterterrorism Center and General Counsel of the NSA
Matt Olsen is a leading authority on national security, intelligence, and law enforcement, having played a critical role in shaping the nation's counterterrorism and cyber security efforts. He was appointed by President Obama in 2011 to serve as the Director of the National Counterterrorism Center (NCTC). Mr. Olsen led the government's efforts to integrate and analyze terrorism information and coordinate counterterrorism activities for three years. When he left the NCTC in 2014, President Obama credited Mr. Olsen with making the U.S. more secure, saying "Every American is safer because of his service." Mr. Olsen was the General Counsel for the National Security Agency (NSA) prior to joining NCTC. He is a Harvard Law School graduate.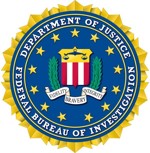 Guest Speaker: Special Agent Mike Miller, FBI Baltimore Field Office
Insiders still pose a significant threat to enterprises in addition to the rapid growth of malware and online dangers. According to Gartner, more than 70% of unauthorized data access is committed by an organization's own employees:
Conducting cyber espionage

Exploiting data via remote access software

Transmitting sensitive information via e-mail and instant messaging

Sharing sensitive files on P2P networks

Using wireless networks carelessly

Posting information to discussion boards and blogs
Special Agent (SA) Michael Miller will identify insider threat indicators, elements of a successful insider threat program, and best practices to manage these threats.
SA Miller has been with the FBI since 2003, preceded by 11 years as a State of Florida law enforcement officer. He has spent 18 months at FBI headquarters as a FBI Supervisory Special Agent overseeing counterintelligence investigations. He has specialized in counter-proliferation programs investigating cases to prevent export controlled items from reaching adversarial countries' military and weapons programs. He was selected as the Baltimore FBI Division's Private Sector Coordinator and InfraGard Coordinator in June 2017.
Cost
Dinner: $35 per person, cash bar, free parking
US Naval Academy Tour (optional)
Registration deadline for both: 09/15/2017, 5:00 PM
Purchased (unused) tickets will be considered a donation to the IMMA.
Details
3:00-4:15 PM: US Naval Academy Tour (optional)
4:15-4:30 PM: Travel from USNA to St. John's College
4:30-5:00 PM: Cash bar, networking
5:00-6:00 PM: Buffet dinner
6:00-8:00 PM: Board of Directors update, guest speakers, presentation of candidates for IMMA election
Food
Catered buffet by Mission BBQ (vegetarian dish available, please submit request to John Ward, event organizer, by 09/15/2017: JWard@InfraGardMD.org)
Venue Address
Francis Scott Key (FSK) Auditorium located at St. John's College, 60 College Ave, Annapolis, MD 21401
Parking
Calvert Street Garage (free)

19 Saint Johns Street, Annapolis, MD 21401

410-260-2900
Questions?