Description
InfoSec Rockstars, Stunt Hacking, and the Spirit
Speaker: Ed Skoudis
Christ Follower, CounterHack Founder, CyberCity project Director, Designer of Netwars, Cyber Quests and Cyber Aces Online, Cyberwarrior Trainer, SANS Instructor for Network Pentesting (Sec 560) and Incident Response (Sec 504), Author, Blogger, @edskoudis ...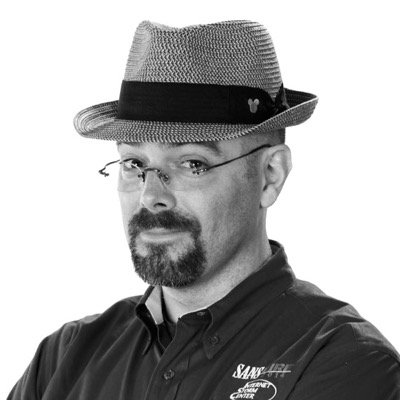 Venue: Wingate By Wyndham Round Rock Hotel.
1209 Interstate 35 Frontage Rd, Round Rock, TX 78684
Note. This is not the usual Microsoft Location.
Also, this will be on Thursday and not Friday as is usually the case.
Meeting Time for this: 12:30 pm - 1:30 pm
--- SPECIAL NOTE ---
Pizzas and drinks will be available in limited quantities for HackFormers attendees.
If you have already registered for BSides, then lunch is provided at part of your registration.
We recommend that you register for BSides Austin 2016 as well as on this HackFormers link.
For BSides Austin, you will be placed in a waiting list when you register.
Students and Military with valid ID can attend for free.
Link to be placed on a WAITING LIST for BSides Austin 2016
https://www.eventbrite.com/e/bsides-austin-2016-331-41-registration-20835046184

Abstract:
In the Teach Security part of this talk, Ed will talk about the rising phenomenon of InfoSec Rockstars and Stunt Hacking — what do they mean, when did they first start in the hacking community, and where is it all heading? He will then provide some tips on dealing with InfoSec rockstars in your midst and how Austin is full of them, followed with some practical advice on how to manage your own career as it heads toward Rockstar status — especially the importance of grace and humility, and the destructive force of pride.
Then, in the Teach Christ and Security in Christ, Ed will transition to the ultimate REAL rockstar: Jesus, and share how he modeled the grace and humility we are called to, even though he was the biggest and best of all.
Speaker Bio:
Ed Skoudis is the founder of Counter Hack, an innovative organization that designs, builds, and operates popular infosec challenges and simulations including CyberCity, NetWars, Cyber Quests, and Cyber Aces OnLine. Ed and his team also perform in-depth penetration tests that involve the intersection of cutting-edge wireless, web app, and network technologies. As director of the CyberCity project, Ed oversees the development of missions which help train cyber warriors in how to defend the kinetic assets of a physical, miniaturized city. Ed authored and regularly teaches the SANS courses on network penetration testing (Security 560) and incident response (Security 504), helping over three thousand information security professionals each year improve their skills and abilities to defend their networks. He has performed numerous security assessments; conducted exhaustive anti-virus, anti-spyware, Virtual Machine, and IPS research; and responded to computer attacks for clients in government, military, financial, high technology, healthcare, and other industries. Previously, Ed served as a security consultant with InGuardians, International Network Services (INS), Global Integrity, Predictive Systems, SAIC, and Bell Communications Research (Bellcore). Ed also blogs about command line tips and penetration testing.
To get more information about upcoming meetings and HackFormers, visit http://www.hackformers.org
Twitter: @hackformers
LinkedIn Group: http://www.linkedin.com/groups?gid=4239683