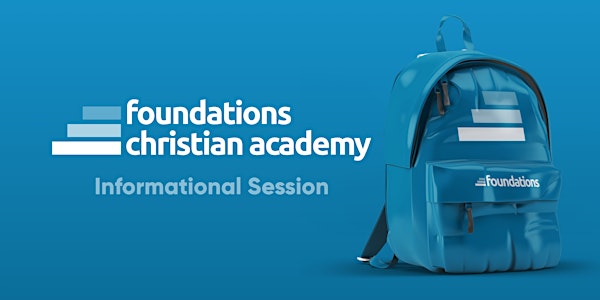 Informational Meeting - K-8 Christian School
Foundations Christian Academy is a faith-based, principle approach school that will be opening for the 2022-2023 school year for grades K-8.
When and where
Location
Vocate 17565 Central Avenue Northeast Suite 200 Ham Lake, MN 55304
About this event
As a Principle Approach® Christian school we embrace "the Christian idea of the child." The idea that all children regardless of size, shape. color, gender, intelligence, or ethnicity are made in the image of God and therefore are valuable and should be treated with respect, patience, and love.
We also believe that God made each child for a special purpose with special gifts and abilities. Our job is to help each student develop those gifts and abilities enabling them to best serve God's purposes.
While practicing the Principle Approach® we not only develop the intellect of the child, but we also work to develop Christian character within the child. In fact, developing Christian character is our primary goal. If we can develop this character of Christ, within a young person, the development of the intellect and other skills will follow.
With this approach, scripture is treated as the foundation for every subject. We believe God's Word addresses the critical issues of our day. At a Principle Approach® school, history is seen as His story, the story of the redemption of man with Christ as the focal point. Science is viewed as the study of God's creation; therefore, science is subject to God's laws rather than God being subject to science. All academic subjects focus on what God's Word teaches us about the subject as well as what the subject can teach us about God.