Description
Calling all of the following:
Playwrights

Screenwriters

Speakers, Authors

Industry Experts

Musicians

Artists
Join us for our annual Coffee, Q & A Webinar. Learn how you can participate in the next Atlanta Black Theatre Festival, October 2-5, 2019. Registration is FREE!
We'll send you the log-in instructions and reminders prior to the webinar. Be sure to enter the correct email address.
Facilitated by Toni Henson, Producing Director of the Atlanta Black Theatre Festival
THIS WEBINAR IS FOR INFORMATIONAL PURPOSES. Please do not plan to pitch your project. Thank you!
Have your questions ready and...don't forget your coffee!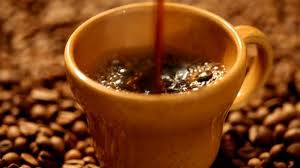 ABOUT THE FESTIVAL:
Recently named "Top Theatre Festivals to visit around the World" by TopTenZilla.com and "Best Fall Festivals" by AJC, the Atlanta Black Theatre Festival (ABTF) is popularly known as the festival of "40 plays* in 4 days". In just seven short years the ABTF, has presented over 300 live events while providing opportunities for over 1,800 of the most prolific literary, visual and performing artists of our time.
Whether you're a fan of urban (Tyler Perry), traditional (August Wilson) or just a lover of world-class black art, these incredible events along with the international vendors' market is an authentic celebration of community that will make this popular fall festival one of your favorite things to do in Atlanta!
The submission period is from Jan. 1st - Mar. 1st. The ABTF is a self-producing platform.