Information Technology: a world without borders between Mexico and USA
Description
Information Technology: a world without borders between Mexico and USA
Challenges and opportunities in the technology market
Moderated by Hesy Landesbaum, Partner at New York Life Insurance Company
Information technology and business are becoming inextricably interwoven. I don't think anybody can talk meaningfully about one without the talking about the other.
Bill Gates
With an exponential growth of the Information Technologies in the global market place, and New York becoming a technological hub similar in scale to Silicon Valley, it has been proved to be an appealing niche for Mexicans in American soil in both fields: startups and job offers. In this conversation we want to address not just the market conditions and potential for Mexicans in the US IT market, but we will also talk about Mexico as an attractive market to build IT solutions pushed by professionals and organizations from the US. Our interest is to remark that walls in this sector have been disspearing not just between Mexico and the US but at global level, as well to explore further according the expert's opinion and standpoint.
---
Oscar González Huicochea
Sawyer Effect / CEO
Oscar is a Passionate Software Architect living in Queens (via Mexico), he has 16+ years of experience creating and releasing software. A technologist with experience in multiple stacks. Oscar has led teams in different companies and positions, helping peers to adapt and improve his skills, he has delivered code for companies like Nike, Converse, Best Buy, J.Crew and many other fortune 500 companies, he is also a firm believer of the need of more diversity in the Software Industry.
In 2014 Oscar decided to create Sawyer Effect, a software consultancy firm that has now offices in NYC and Guadalajara, Mexico.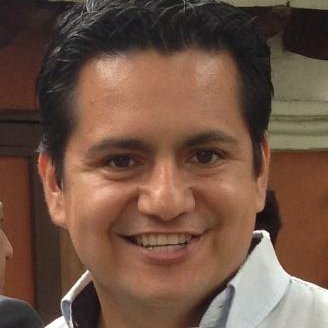 --------------------------------------------------------------------------
Georgina Castañón
Walk and explore / CEO
Versatile and results-driven Senior Marketing Professional with outstanding record delivering impactful strategies that drive double-digit revenue growth and increase brand value. A successful leader with market-changing insights and a keen grasp of international consumer behavior that drives innovation, differentiation, and accelerated results within rapidly evolving environments. Ability to gain cross-functional consensus through periods of intense transformational change. Strike a crucial balance between infectious creative sensibility and business-oriented results.

Created a technology "start-up" to develop and commercialize urban applications based on location-based services. Developed company business and marketing plans. Structured an integrated product life-cycle plan, including product marketing components. Executed initial marketing structure for launch, with emphasis on digital marketing initiatives.

Walk and Explore New York is available on Google Play.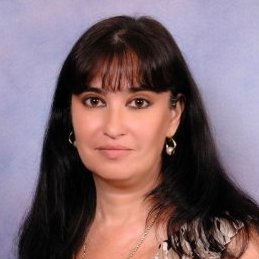 --------------------------------------------------------------------------
Iñigo Rumayor
Regalli / CFO
Born in Saltillo, Coahila. In 2010 he received a scholarship to study Economics in UPenn, graduating in 2014. nowadays studying Law in UNAM class of 2017. Co-founder of Regalii, a fintech company with more than M$6 dollars in investment and 20 employees. Graduated from Y Combinator. Recognized by Kairos as one of the 50 most important entrepreneurs in the world, and recipient of the IMARC award for entrepreneurial merit.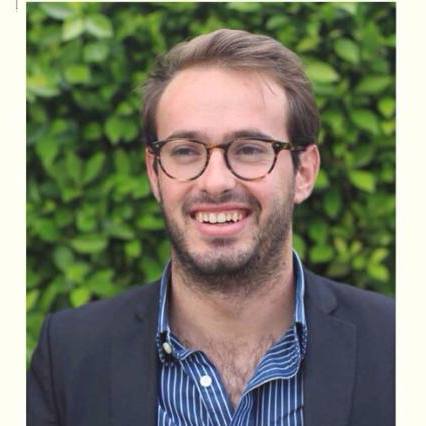 --------------------------------------------------------------------------
Daniela Birnbaum
Payfully / Co-founder and Head of Business Development
Daniela Birnbaum was born in Mexico. She studied Industrial Engineering at ITESM.
She had the opportunity to study at EDHEC Business School in France. When she graduated, she moved to London where she started her career. She worked for Taboola, a content discovery online platform, managing the English and French publishers. She decided to move to NY in 2016 where she started her entrepreneurial career, she is co-founder at Payfully, an online factoring service for the short-term rental industry.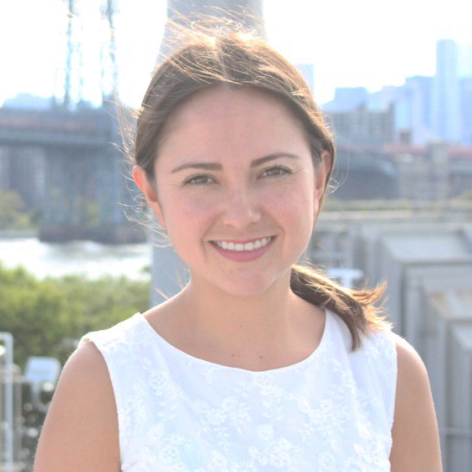 --------------------------------------------------------------------------
Manuel Lima
Pfizer / Global Com Solutions Manager
--------------------------------------------------------------------------
Miriam Olivares
Yale University / GIS Librarian
Miriam Olivares is the GIS Librarian at the Center for Science and Social Science Information, Yale University. Due to her interdisciplinary background and 15+ years of geospatial work, her role in academics has been to provide geospatial expertise to faculty and students from dozens of fields of study. Previously she worked as the Geospatial Coordinator for the Center for Geospatial Sciences, Applications and Technologies and the College of Architecture at Texas A&M University where she promoted and supported geospatial initiatives across campus, including teaching, research and outreach. She has collaborated as a researcher in projects concerning crime analysis and deterrence, hurricane evacuation zones, marine conservation and others. Since she arrived to the United States, she has been involved in initiatives concerning unprivileged and Latino communities such as offering training to students and educators, collaborating with the Mexican Consulate in Houston, organizing conferences to raise awareness about Latino issues such as urban planning or the murders of women in Juarez, Mexico. Miriam has a bachelor degree in Architecture from Monterrey Tech, Master of Science in Land Development and is a doctoral candidate in Urban and Regional Science at Texas A&M University.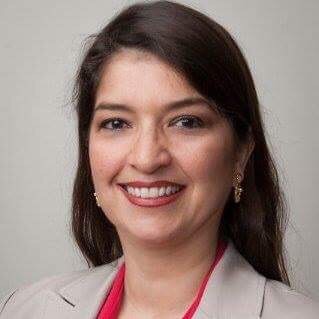 --------------------------------------------------------------------------
Joel Phyllips
Pig.gi / Cofounder & CEO
Joel is a entrepreneur who has founded and participated in a number of startups over the past years. He currently lives in Mexico City, where he is the founder and CEO of a startup called Pig.gi that provides free mobile internet, subsidized by brands. Pig.gi has 200,000 active users in Mexico and just launched in Colombia. Joel also writes about economic topics and the tech startup scene in Latin America. Before moving to back to Mexico with this latest venture, Joel lived for 4 years in New York City, where he was a co-founder of another mobile startup (WhisperShout) while studying Economics at ColumbiaUniversity.
Pig.gi: Consistent access to internet is essential for sustainable economic growth. Pig.gi is a mobile app that gives free airtime top-ups (meaning, mobile internet) to users in high growth markets, sponsored by brands. In exchange for placing advertising and other content on the lock screens of users' phones, Pig.gi gives them free top-ups, or "tiempo aire." After running a successful pilot in Mexico last year, Pig.gi launched in June of 2016. In November, the second market, Colombia, was launched. In December this year, downloads will surpass 500,000. www.pig.gi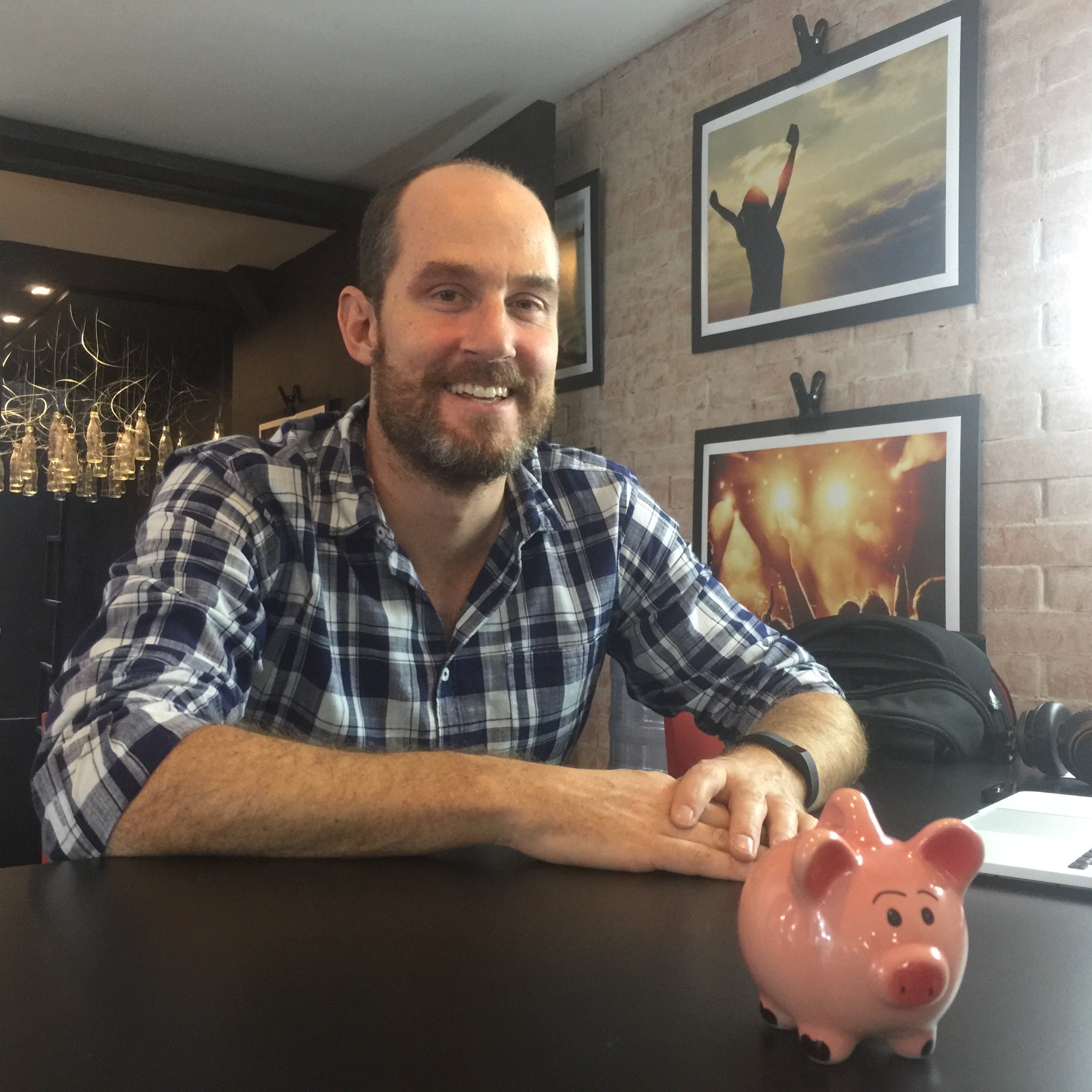 --------------------------------------------------------------------------
MODERATOR
Hesy Landesbaum / Partner at New York Life Insurance Company
Hesy Landesbaum is a professional with 20+ years of domestic and international experience in sales and management across several industries, working with companies such as Grupo Azor México, ING Group, Merck Sharp & Dohme Pharmaceuticals, MetLife, Citigroup, & JPMorgan Chase. Hesy joined New York Life in 2014, bringing 12 years of experience in Financial Services to the Greater New York General Office. Hesy is a graduate of the U.N.A.M. Universidad Nacional Autónoma de México in México City, possesses a degree in International Business, and also holds New York State Life & Health Insurance licenses, FINRA Series 6, 63.
Hesy is a member of the Selection committee for IME Becas (Scholarships for Mexicans abroad). Board Member of LULAC (League of United Latin American Citizens). She strategically partners along side community leaders and foundations to promote Financial Education. Hesy's mission is to continue helping families and businesses to be financially prepared for the unexpected. She diligently focuses on training, coaching and developing new leaders to carry out that mission.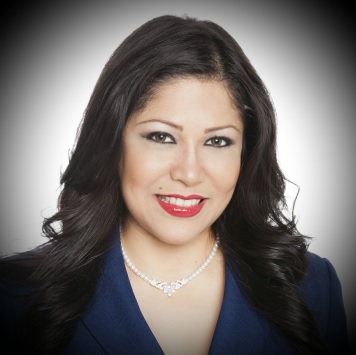 ---