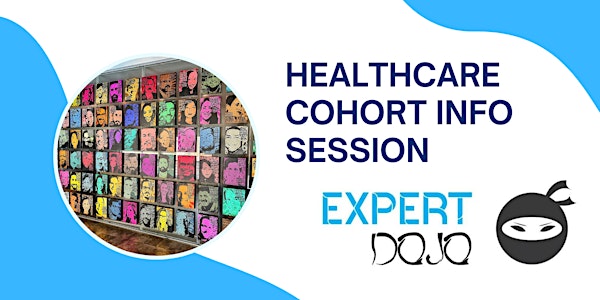 Information Session
Join Expert Dojo to learn more about it's top performing Healthcare Startup Accelerator
About this event
Join us to learn more information about Expert Dojo and our Healthcare Growth Program. Alumni will share their experiences and there will be a Q&A session.
Who should attend? Healthcare startup founders in Digital Health, Health IT, Medical Device (510K path), Lifesciences, AI/ML, Digital Therapeutics, Mental Health and more (we don't look at pharma). If you are on a non-FDA path, you should be in revenue and growing - FDA path companies should be 6-9 months out from approval with clear go to market plan.
Expert Dojo is the most active early stage start-up accelerator and fund in Southern California. We invest in pre seed and seed stage companies all over the world, and most of our start-ups are minority and female founded technology companies. The Dojo is looking for companies that are ready for growth and scale. In addition to the mentorship, programming, education, resources, fundraising help and introductions our startups receive, we also partner with growth hackers and marketers to help our companies scale.
Here are a few stand out metrics from our 200+ portfolio-wide investments over the last few years:
Our companies have increased in value by over 300% during this period, based on sales and last investment round.
85% of all our pre seed companies secured follow on rounds and this percentage is increasing.
In the Health Cohorts to date we have invested in over 65% underrepresented founders (30+ companies).