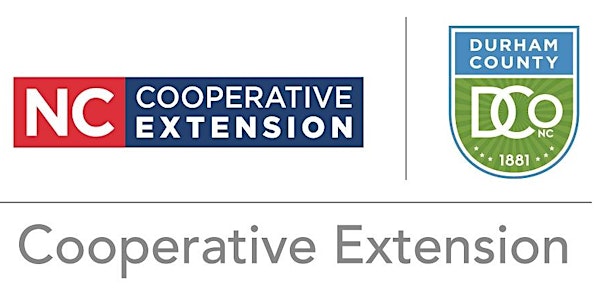 Information Session for Small Farmers and Landowners
Location
N.C. Cooperative Extension at the Durham County Center
721 Foster Street
Durham, NC 27701
Description
Information Session for Small Farmers and Landowners
at N.C. Cooperative Extension at the Durham County Center


On Tuesday, February 13, 2018, Durham County Cooperative Extension will host a resource information session for small farmers and landowners. "Land Loss Prevention Project" will talk to farmers and landowners about the free or low-cost services they provide. This session will give small farmers resources that could potentially protect and grow their business.
Farming isn't an easy business to run. It can be tough with the many long hours spent in the field, the unpredictable weather, the many government mandates, the constant changes to the supply and demand, and many others. Because of these factors, we are developing future programs and information sessions to help farmers and other agribusiness owners succeed.
The information Session for Farmers will be from 8:30 am to 10 am on Tuesday, February 13, 2018, at the Cooperative Extension at the Durham County Center.

Space is limited. Register today and reserve your spot.
Contact Darnell Parker at darnell_parker@ncsu.edu or (919) 560-0532
Websites