Information for West Point Leadership and Ethics Conference in Detroit

Friday, October 19, 2012 from 7:00 AM to 3:30 PM (EDT)
Event Details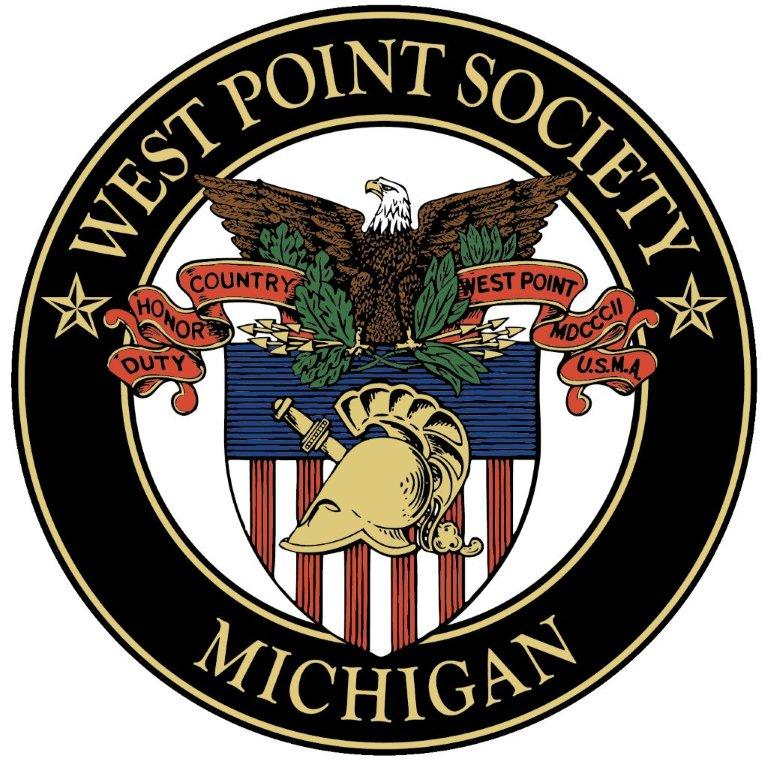 The West Point Leadership and Ethics Conference
Featuring the Cadet REAL Club of
The West Point Simon Center
for the Professional Military Ethic
Detroit Marriott Renaissance
October 19, 2012
7:00 AM - 3:30 PM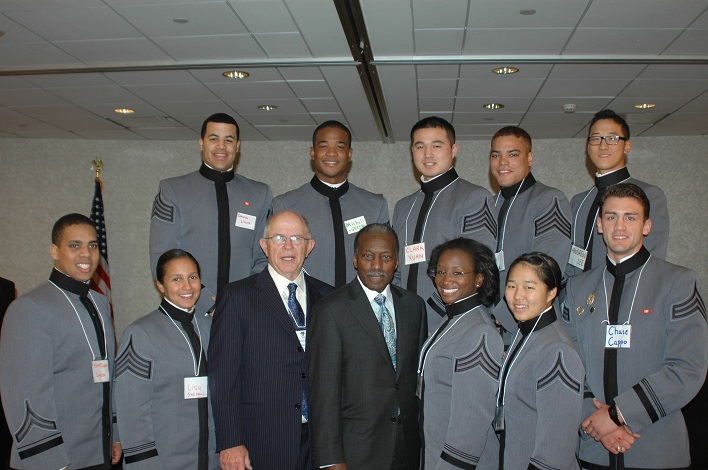 Above: West Point Society President Tom Beierschmitt with Detroit Public Schools Emergency Manager, Mr. Roy Roberts and your West Point Cadets from last year 2011.                                                                                                                       -      We are fast approaching our big day of leadership on October 19, 2012. Photos below are from the Detroit Conference last year, 2011. Competition will be stiff this year! Look for hints. Schools register your students now!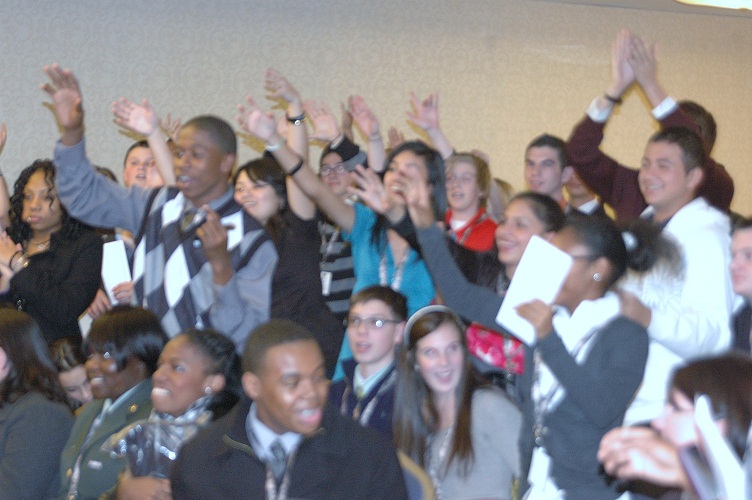 Get ready for a fast-paced day of hard work and leadership activities with the REAL Cadets from the United States Military Academy, at West Point, NY.  REAL Stands for Respect Ethics And Leadership- and is a cadet-run club at West Point (Simon  Center for the Professional Military Ethic) with an objective of enhancing leadership and ethical values, the foundation for solutions to our national challenges in diversity, civility, effective communications, character and STEM competence....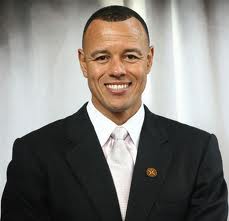 Speaking of competent leadership, it is difficult to be so without STEM competence in this era. Current 5th grade SEEK Academy graduates are eligible to attend this conference's STEM Workshop on a first come first served basis. Our other distinguished VIPs speaking to us are listed at the end of this site because we want you to read through until the end! Yes, there will be a quiz on the VIPs.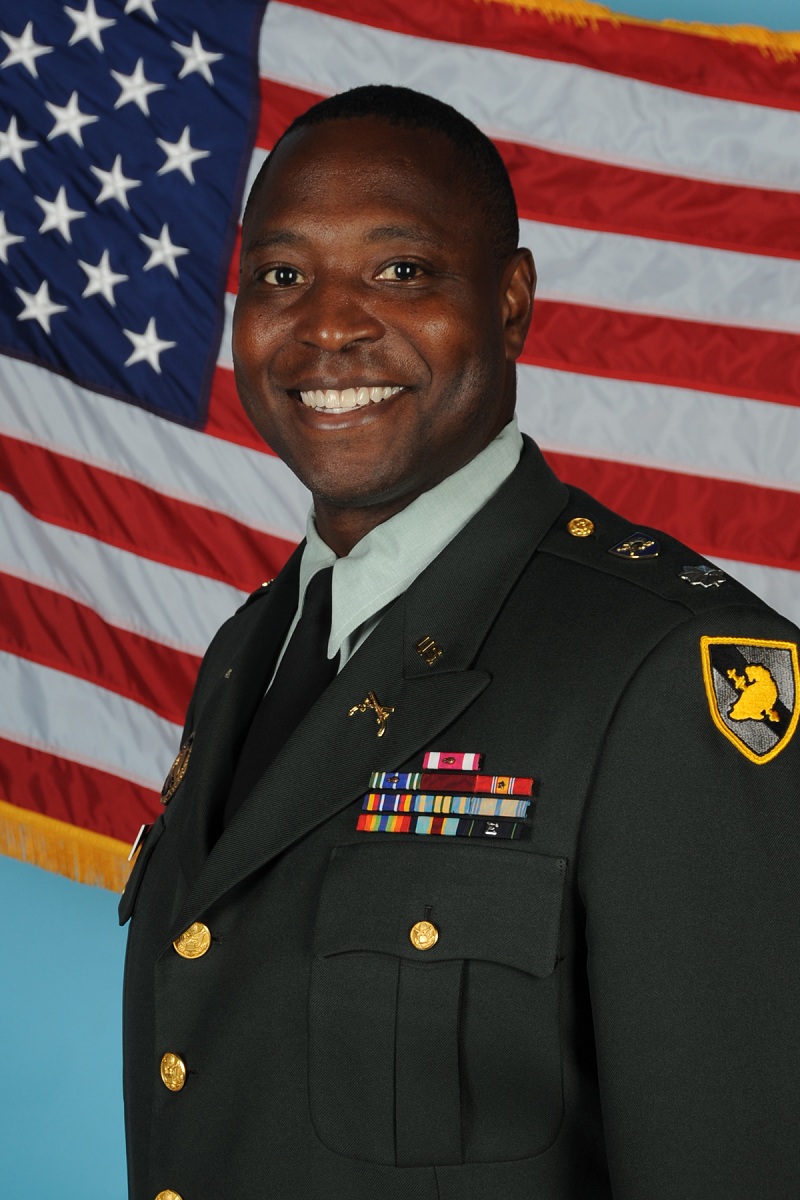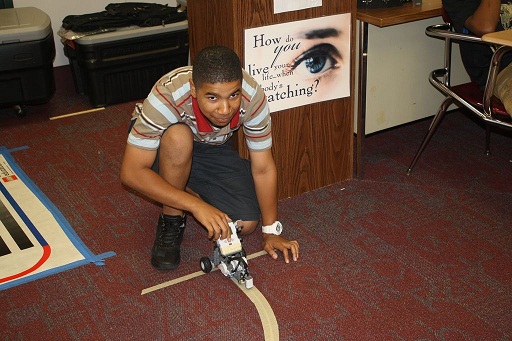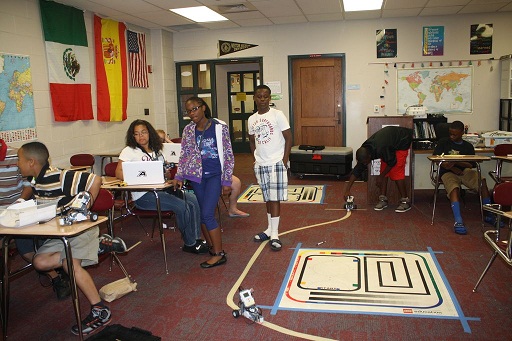 LTC Donald Outing, The Director for the West Point Center for Leadership and Diversity in STEM Education (CLD_STEM), will conduct a STEM workshop for 6th grade students who will also receive leadership, ethics and diversity enhancement.during their workshop.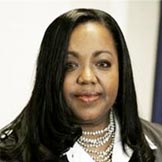 Prosecutor Kym Worthy, Wayne County, MI will honor us as the conference's keynote speaker and will probably have much to say about "ethics" and what it means to leadership. She is legendary on the national platform as well as in the Detroit Metropolitan Area.  Her Biography (provided in the conference program) is an area for "conference award" ("stomp, stomp"). One Hint: Her father, Clifford Worthy, is a West Point graduate from the class of 1953.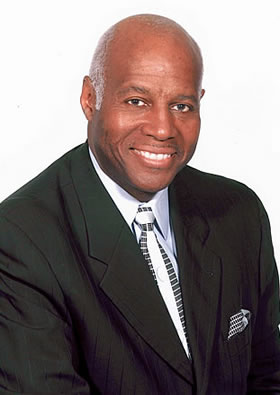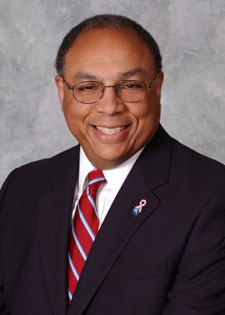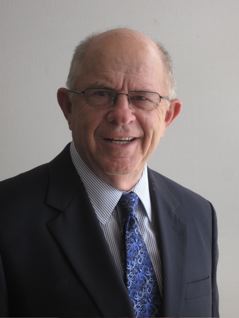 Mr. Joseph B. Anderson, Jr., Chairman ad CEO of TAG Holdings, LLC is the conference senior advisor. Mr. Anderson is a 1965 West Point Graduate, has helped Detroit youth by championing over $1 Million in scholarships and is the subject of an Oscar and Emmy Award-Winning documentay film.  What is the name of the film?   Conference Chairman E. Christopher Johnson, Jr. Esq, a 1973 West Point graduate, is a Professor of Law at Thomas M. Cooley Law School, and former General Motors North America Vice President and General Counsel. What does a General Counsel do?  Mr. Tom Beierschmitt, West Point Society of Michigan President and Executive at Toyota, founded the West Point Leadership and Ethics Conference in Detroit. What is his connection to the National Society of Black Engineers.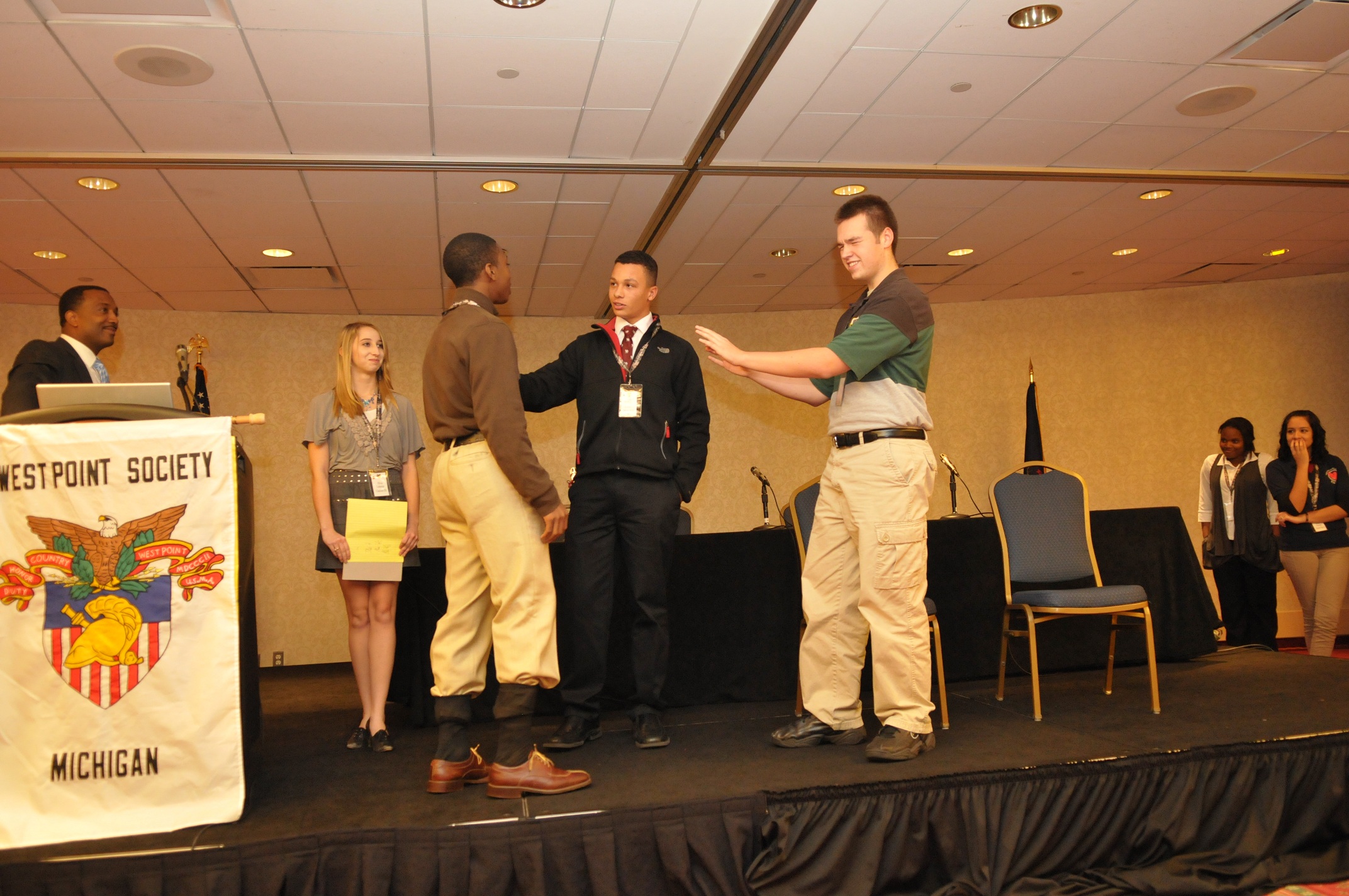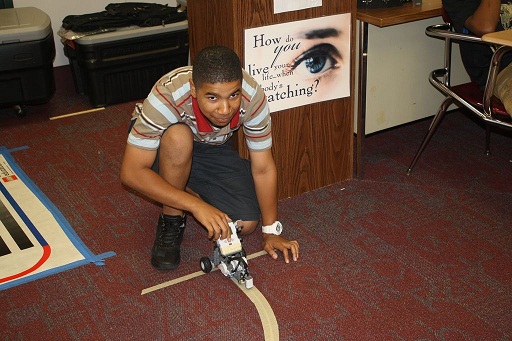 Students are asked to dress in flexible and modest business casual since many activities may be photographed or filmed from the media. Students may have to participate in floorwork and some sustained walking.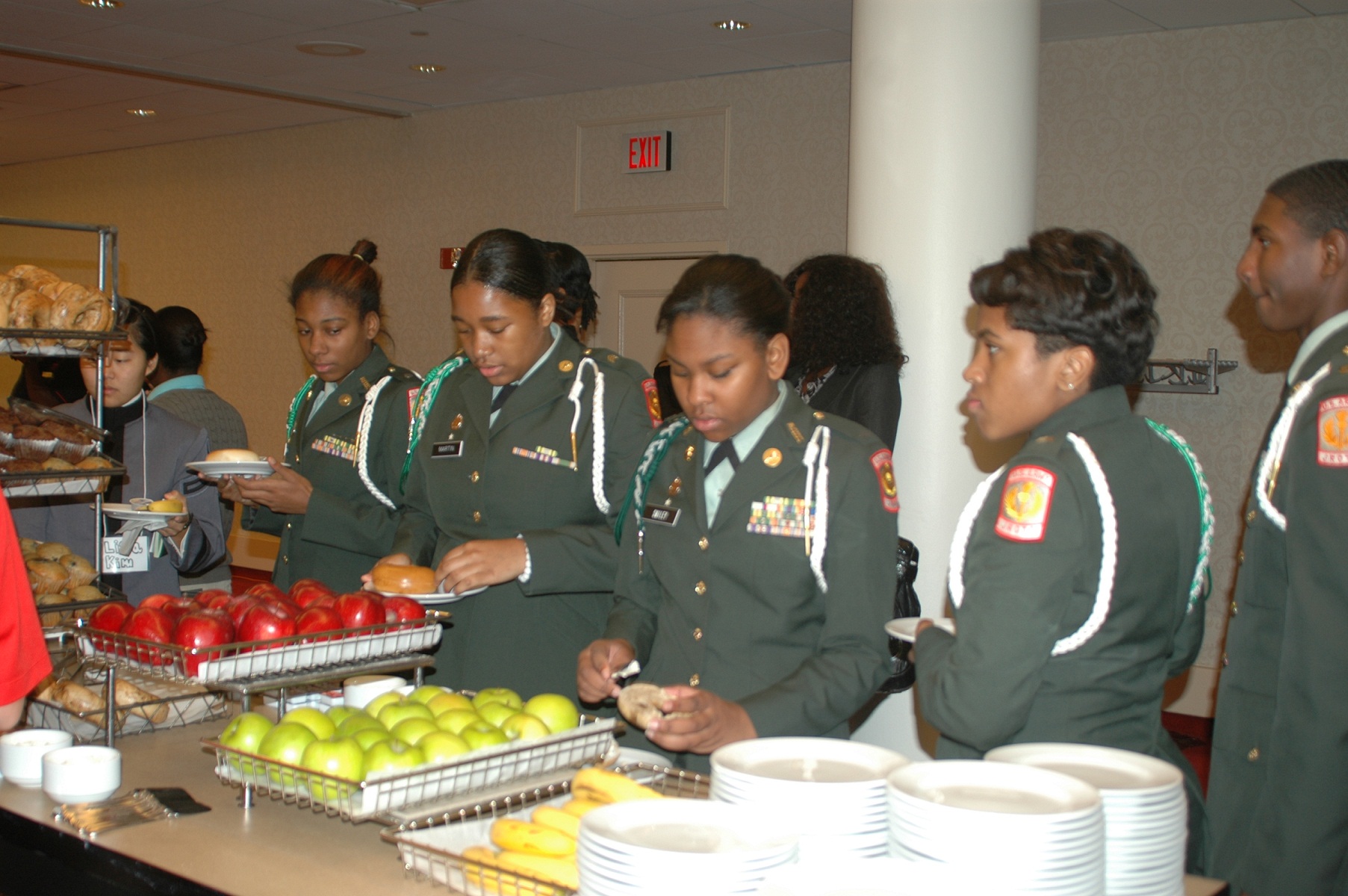 The attendees will enjoy a complimentary continental breakfast and working lunch.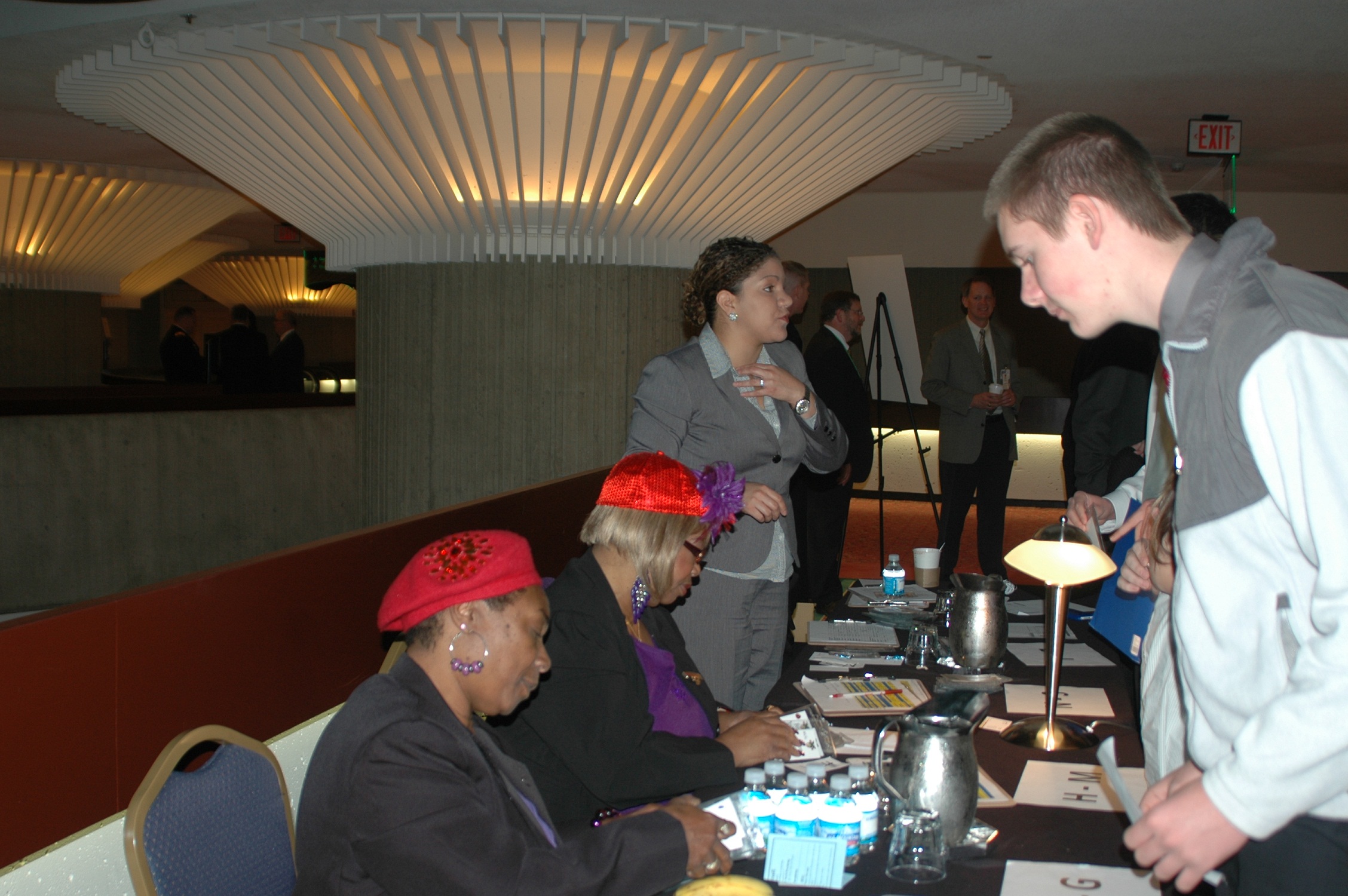 This is a community outreach event for 6th grade, 8th grade and 11th grade students and their school escorts. Website Registration will open on 12:00 September 14, 2012. and close on 12 OCT 2012.  Check-in time: 7:00 AM to 7:30 on OCT19, 2012.   Students have the opportunity for awards and scholarships. Details to follow for  participating schools and organizations. 
video:  http://vimeo.com/user7252272/review/28472018/80bc490869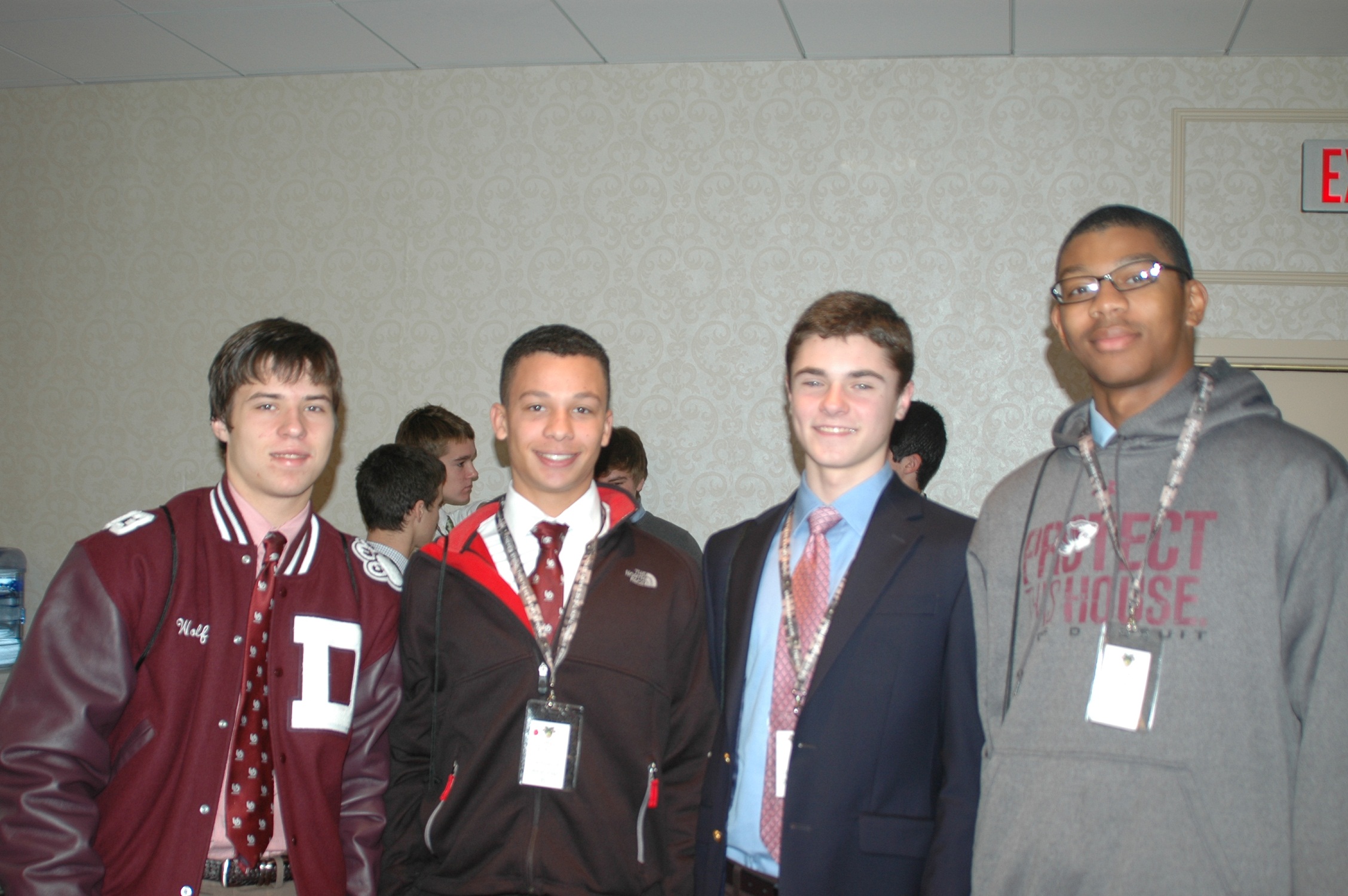 Each school may nominate up to four students who have a cumulative GPA of 3.0 or higher and who have demonstrated leadership potential.  The school should provide a staff and faculty chaperone who can participate in the educators' workshop and arrange transportation to the event for the four students.  More details will follow for participating schools and organizations. The conference is designed to help our young leaders embrace ethical development as a foundation of leadership and to allow them an opportunity to practice their leadership skills.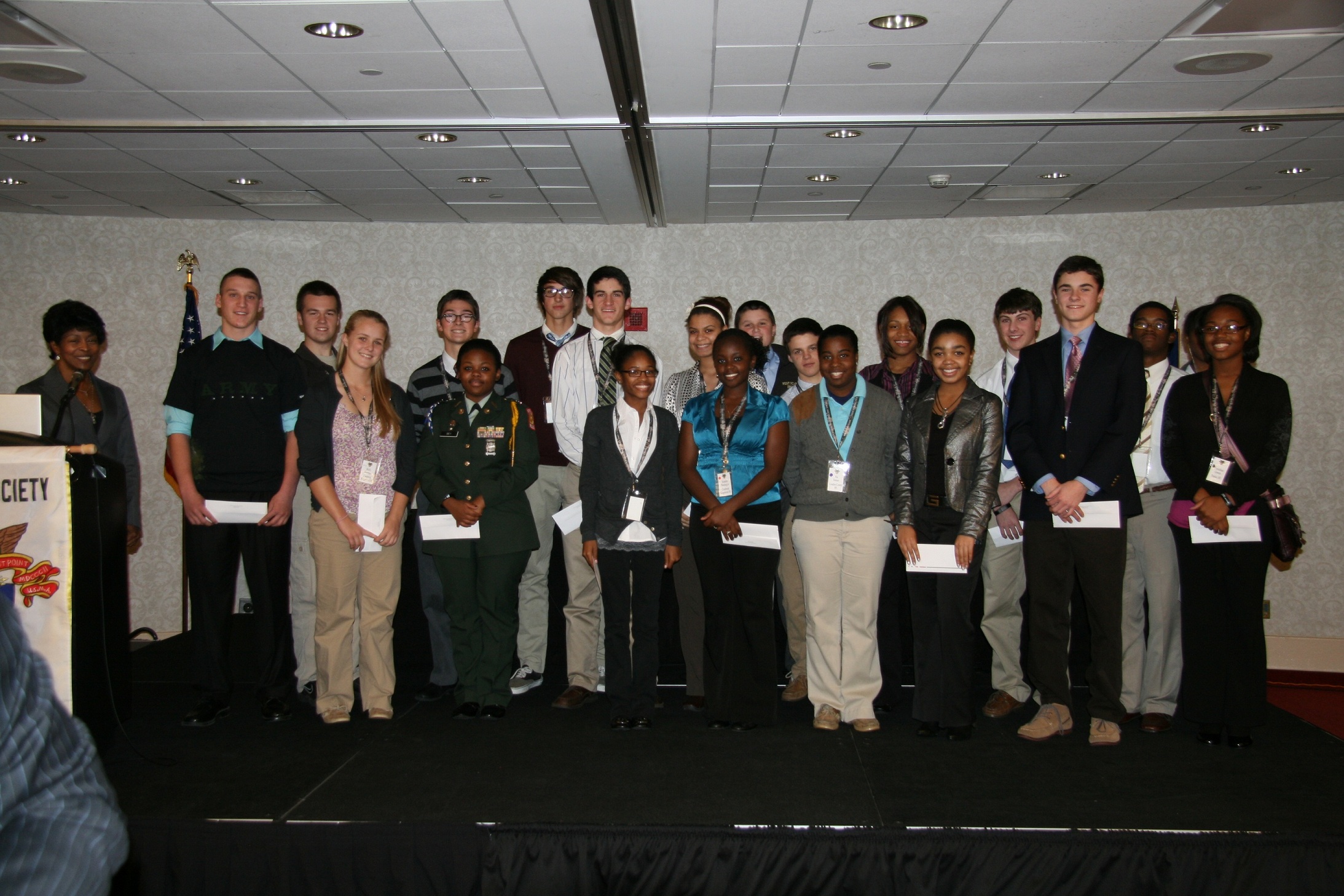 Student delegates will be among other peers of exemplary leadership skills and talents.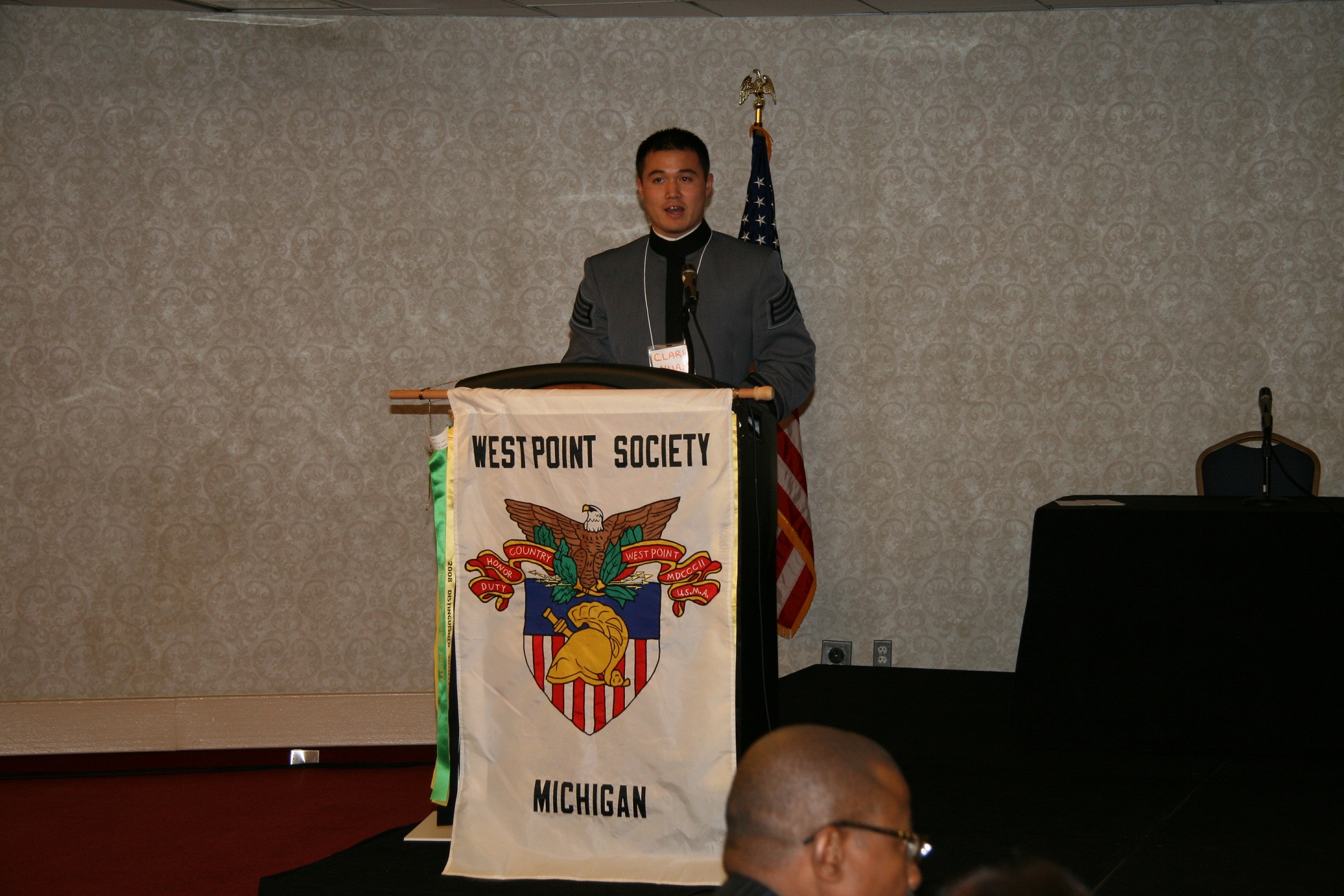 Since your conference sponsors bear the cost, there is no charge for the delegates, except for this: 1.) demonstrate commitment to respectfully learn and to share your learning with other conference student delegates and with your peers, neighbors, teachers and families upon return to your schools and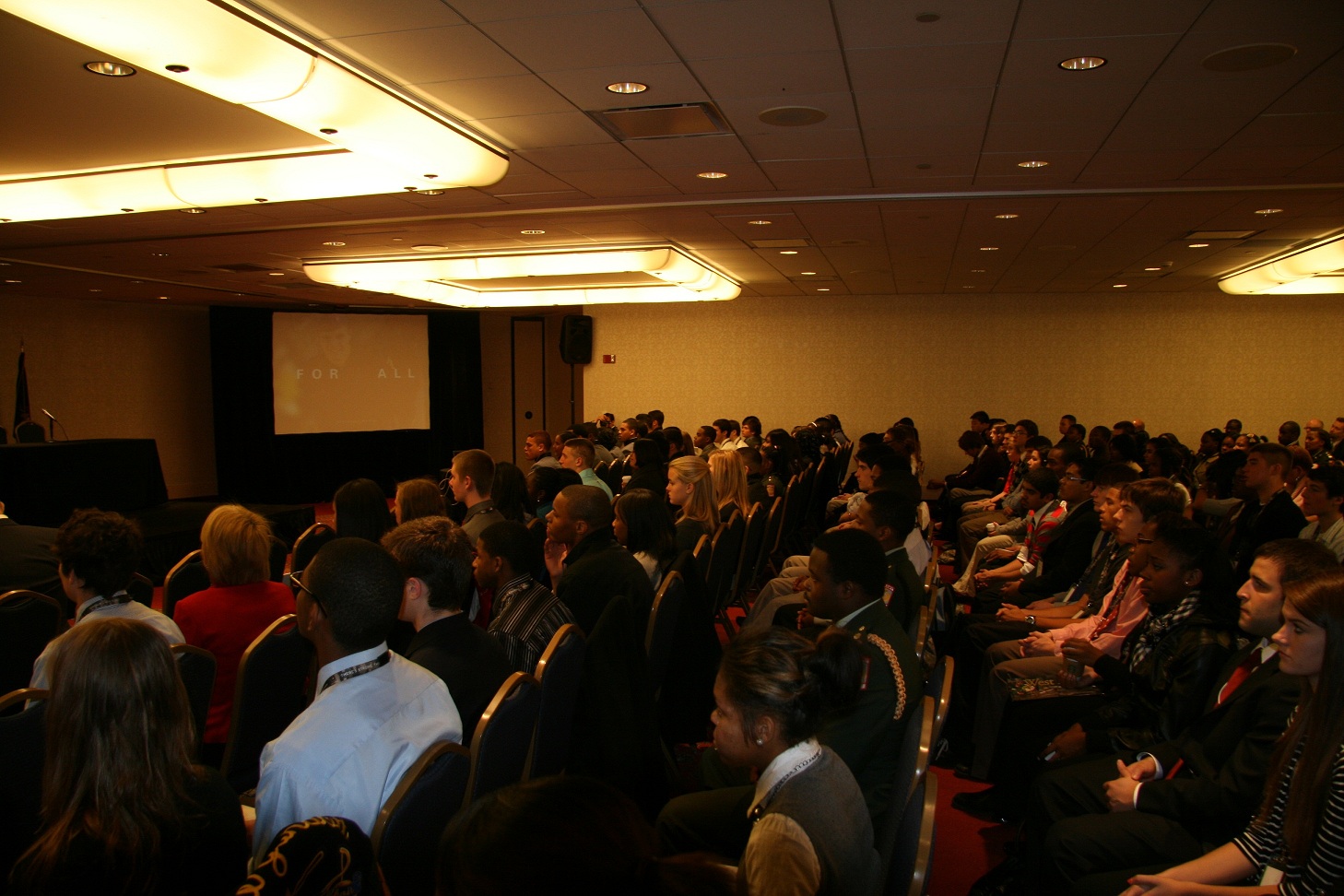 2.) To embrace the spirit of honor, ethics, integrity, respect, competence and character, which is foundational to leadership and especially as they apply to national challenges (i.e.: civility, diversity, communications, education and character) both during and after the conference.
video: http://vimeo.com/user7252272/review/28160947/6ce45df06c.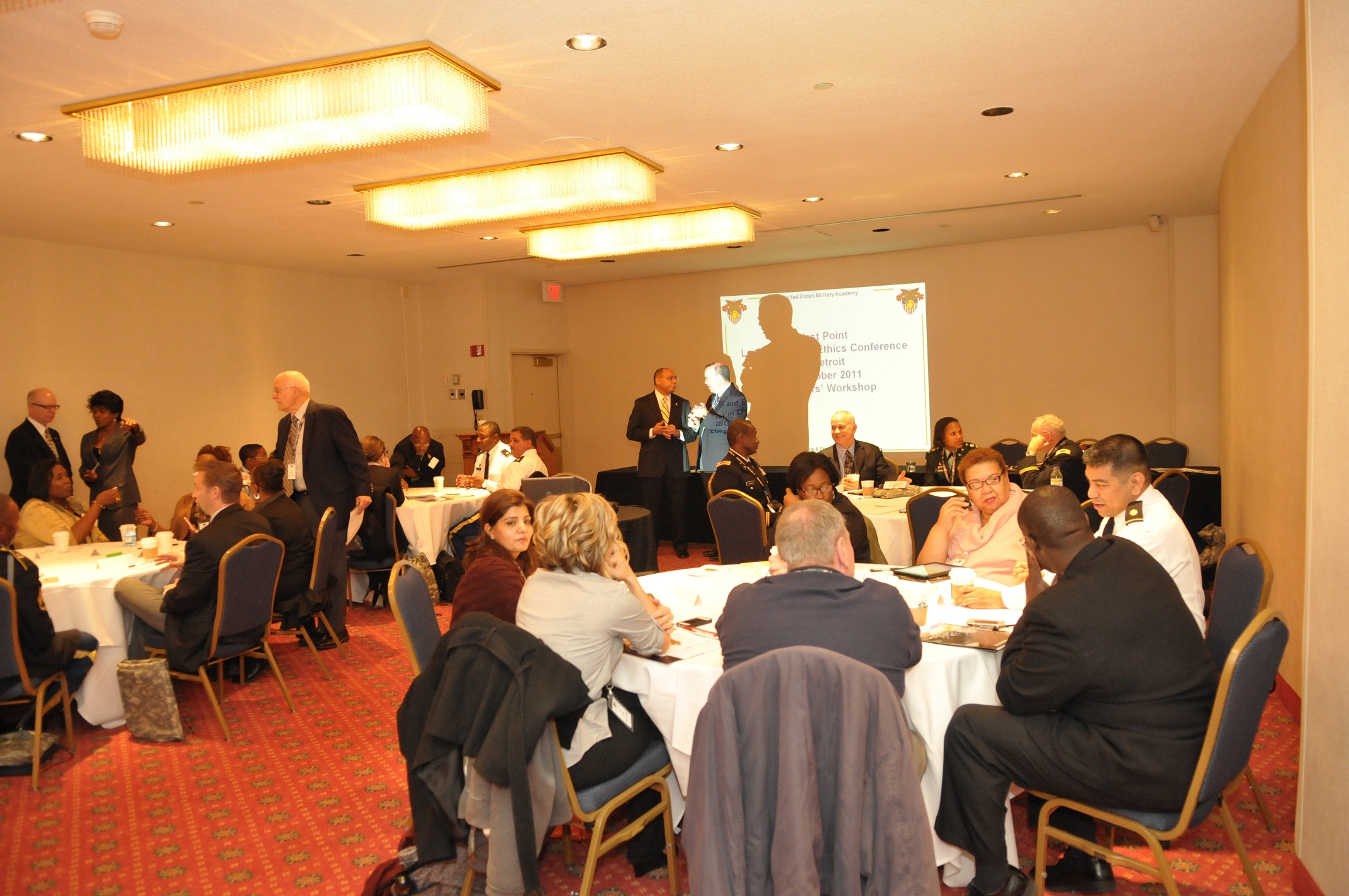 Educators' Workshop - be prepared to attend and defend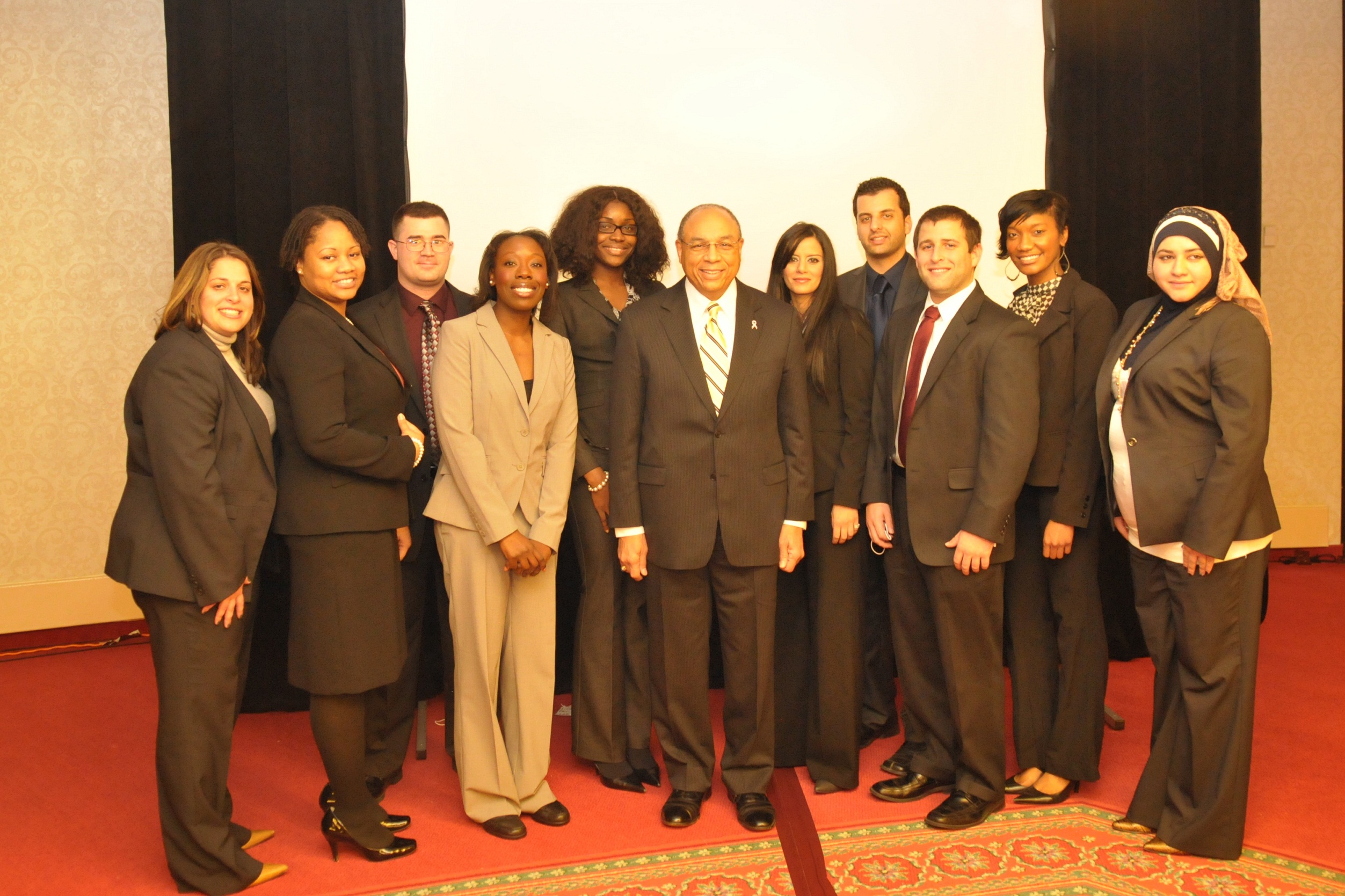 Cooley Law Professor and former General Counsel and Senior VP for General Motors, North America, Mr. E. Christopher Johnson, Jr., Esq (center) and the Cooley Law Students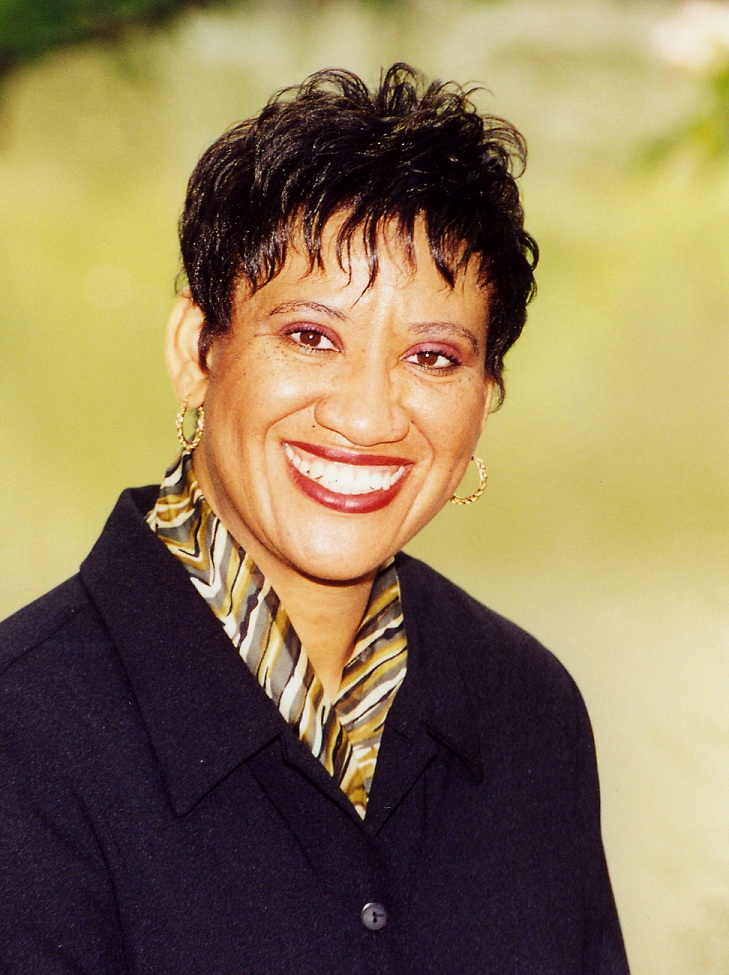 Colonel Deborah McDonald                                            Ms. Donna O. Johnson
Director of Admissions, USMA West Point                  President, Guaranteed 4.0 Learning System
Educators attending as chaperones will enjoy a workshop by outstanding experts.  Chairman of the Conference, Mr. E. Christopher Johnson, Jr., Esq., Director and Professor of Law at Thomas M. Cooley Law School is pictured above with his 10 Cooley Law School student mentors, who will join us again this year. Colonel Deborah McDonald, Director of Admissions will share her wisdom on diversity and STEM education from the institution of higher learning perspective.What is unique about this officer? We are planning to have a professional from SAE speak to the Workshop about the AWIM (A World in Motion) K-12 Engineering Curriculum.  It will be our privelege to be addressed by Ms. Donna O. Johnson, founder and president of the Guaranteed 4.0 Learning System, which teaches us how to never study again. What non-profit organization does Ms. Johnson belong to that just completed a program for Detroit Public Schools this summer? The educators will have an opportunity to review and exchange best practices in "leadership and ethics" and how they help meet the national challenge of inclusion, civility and STEM  competence.
For those patrons, businesses and organizations in our local, regional and national communities, who are dedicated to promoting strong citizens and future leaders of competence and character, we invite you to support this conference by selecting the "register button" above and making a contribution OR by sending a check payable to the West Point Society of Michigan, 21430 Parklane St., Farmington Hills, MI 48335-4218 or Seeds of Humanity Foundation at 7900 South Run View, Springfield, VA 22153.    For more information, you may click on "Contact the West Point Society of Michigan" at the top of this site, or call Thomas Beierschmitt, President of the West Point Society of Michigan at 1.248.761.6673 / tbeierschmitt@earthlink.net or Pat Locke at 703-409-2395 / patlocke@aol.com
Thank You for your part in helping our future leaders make leadership and ethical behavior a part of their character.
We look forward to seeing the true leaders from everywhere at the conference!
When & Where
Detroit Marriott Hotel
400 Renaissance Center
Detroit, 48243-1003


Friday, October 19, 2012 from 7:00 AM to 3:30 PM (EDT)
Add to my calendar