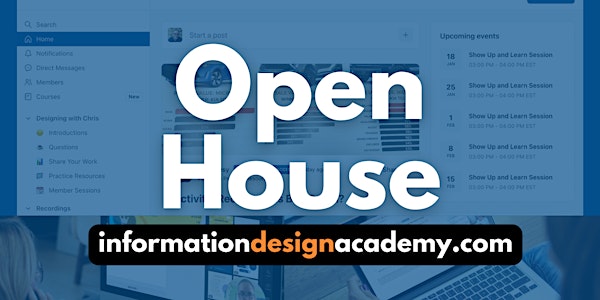 Information Design Academy - OPEN HOUSE
Chris Lysy's Information Design Academy open house for evaluators, researchers, data-analysts and other members of the M&E community.
About this event
Design beyond Excel and PowerPoint.
No Expensive Software. No Code. No Guilt. Professional Results.
Do you believe in your work?
Do you think the data you've collected has real world value?
Do you wish you could do a better job of effectively sharing that data?
YOU can, you just need to learn how.
Because Data People Make the BEST Information Designers.
Join Chris Lysy for a short presentation about his Information Design Academy followed by an ask me anything Q&A.
I'll kick off the open house with a quick presentation on the tools I teach, my teaching philosophy, and an overview of everything that's included in the Academy. Then we'll open up to questions through an ask me anything format.
Ultimately the purpose of this open house is to give you the information you need to decide whether or not you would like to apply for enrollment in the academy. I am now recruiting for the Spring 2023 cohort which will start during the first week in March.
Follow this link to learn more about the Information Design Academy.