InfoPoint Lunchtime conference: Reducing Extreme Poverty Lessons from the "...
Description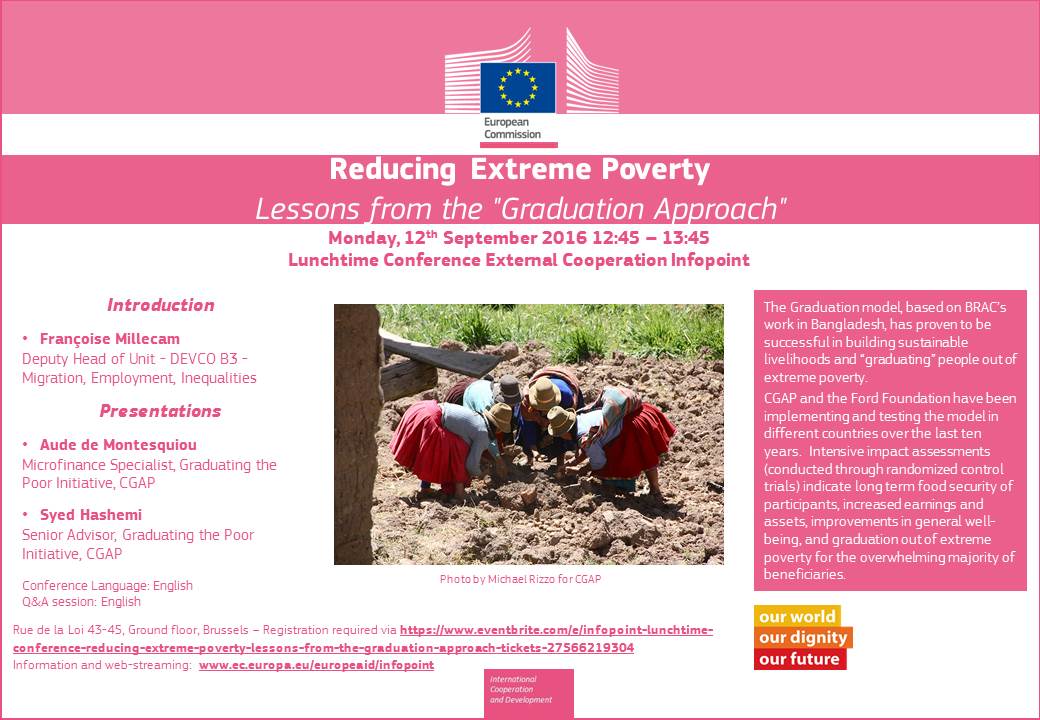 The Graduation model, based on BRAC's work in Bangladesh, has proven to be successful in building sustainable livelihoods and "graduating" people out of extreme poverty.
CGAP and the Ford Foundation have been implementing and testing the model in different countries over the last ten years. Intensive impact assessments (conducted through randomized control trials) indicate long term food security of participants, increased earnings and assets, improvements in general well-being, and graduation out of extreme poverty for the overwhelming majority of beneficiaries.
Introduction:
Françoise Millecam
Deputy Head of Unit - DEVCO B3 - Migration, Employment, Inequalities
Presentations:
Aude de Montesquiou
Microfinance Specialist, Graduating the Poor Initiative, CGAP
Syed Hashemi
Senior Advisor, Graduating the Poor Initiative, CGAP
Conference Language: English
Q&A session: English
Information and web-streaming: www.ec.europa.eu/europeaid/infopoint