Description
JEFFREY R. GUND
&
INFOLIST.com

invite you to attend the


INFOLIST.com
RED CARPET
HOLIDAY EXTRAVAGANZA!!
A HIGH-END NETWORKING EVENT!
Hosted by:
INFOLIST.com
SPECIAL INDUSTRY GUESTS


ILYA SALKIND
EXECUTIVE PRODUCER
SUPERMAN Franchise
Including Superman 1 – 3, Superboy (series), Supergirl (movie), and more!

EXECUTIVE PRODUCER & ACTOR
CHARLOTTE LARSEN
GREAT EXPECTATIONS
Gloria
MUSIC ARTIST
CHERYL K
Main Vocalist on Opening & Closing Song on
CRAZY RICH ASIANS
EMMY-NOMINATED PRODUCER
JAMES TUMMINIA
Love, Gilda
KERRY O'QUINN
Publisher and Creator of Fangoria, Starlog, and Cinemagic Magazines
Producer of Fan Conventions including Star Trek 20th Anniversary and Star Wars 10th Anniversary

WITH CELEBRITY GUESTS
TOM SIZEMORE
starring in
SAVING PRIVATE RYAN
BLACK HAWK DOWN
TWIN PEAKS (2017)
PEARL HARBOR
THE RED PLANET
NINA AMERI
starring in the hit show ATYPICAL on Netflix


PLUS MORE SPECIAL GUESTS:

Joe Ochman – Voice Talent on Joker, Fargo, Red Dead Redemption, Fallout 4, Call of Duty: Advanced Warfare, World of Warcraft, The X-Files; appearing in Bones, Buffy the Vampire Slayer, Lois and Clark, Weeds

Gloria Garayua – recurring on How to Get Away with Murder (ABC), and Grey's Anatomy

Jude Gerard Prest – producer/director on the EMMY-WINNING A&E Biography: Bruce Lee: the Immortal Dragon; and the EMMY-WINNING Ocean Mysteries with Jeff Corwin

Adam Gifford – appearing in Lucifer, Longmire, Baskets, Boston Legal, and General Hospital, and in video games Red Dead Redemption, Call of Duty, World of Warcraft.

Carmen Aiello – Casting Director/Producer (Corbin Nash, Aliens, Clowns & Geeks, A Violent Man)

Jacob Houston – starring in A.P. Bio (NBC), appearing in Criminal Minds, American Vandal, How to Rock

Donn Swaby starring in Passions on NBC, appearing in Gigantic on Teen Nick, How to Get Away with Murder, Charmed, Monk

Bryan Michael Stoller –Author: Imagining Hogwarts, Filmmaking for Dummies; Director, Tales from the Dark Side, Writer/Producer, Miss Castaway & the Island Girls

Mews Small – appearing in Man on the Moon, One Flew Over the Cuckoo's Nest, Sleeper

Belle Adams – appearing in Bless This Mess (ABC),Grown-ish, Speechless

Celeste Pechous – starring in Work in Progress (Showtime), appearing in Second City, Brooklyn Nine Nine, Get Shorty, and One Day at a Time.

Regi Davis – recurring guest star on Mindhunter (Netflix), and appearing in The Orville, Hawaii 5-0, Grey's Anatomy, Arrested Development, Westworld
Adrian Dev – appearing in Westworld, Once Upon a Time in Hollywood
Kristi Tucker - recording artist
Adam Gifford – recurring guest star on Longmire, and appearing in Baskets (FX), Lucifer (Fox), as well as feature film Wristcutters: A Love Story, and video games including Call of Duty, Gears of War, and World of Warcraft.


AND MORE TO BE ANNOUNCED SOON!
THIS WILL BE A MAJOR NETWORKING EVENT!
You should attend if:
You want to celebrate the holidays in style!
You want to do some high-end networking with top industry professionals!
You want to walk the red carpet!
You want to wish Happy Holidays to Jeff! :)
You just want to mingle with great people!
Special Bonus for VIP Ticket Holders ONLY:
AMAZING FUN-TECH GIVEAWAYS
including a
ROKU Streaming Stick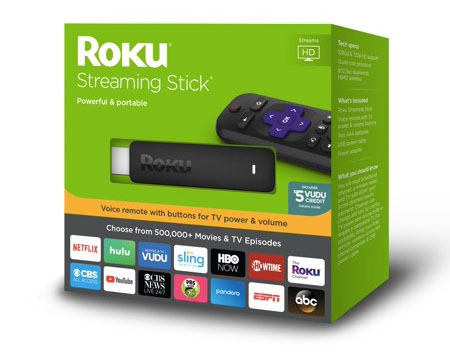 *Only VIP Ticket Holders will be eligible for the Giveaway!
(Limited number to VIP ticket holders drawn at random)

at
SKYBAR
at the Mondrian Hotel
8440 Sunset Blvd.
West Hollywood, CA 90069
WEDNESDAY, December 11th, 2019
8pm - 2am
Red Carpet begins at 8pm
DRESS CODE: UPSCALE, HIP, COOL, SEXY!
(Dress Code Enforced by Skybar, so look sharp!)
Age 21+ only: You MUST bring valid ID, Skybar is very strict about this!

You MUST RSVP
THIS IS A GUEST LIST ONLY EVENT
GET YOUR TICKETS NOW!

THIS WILL BE A MAJOR NETWORKING EVENT!
BOTTLE SERVICE RESERVATIONS GET PREFERENTIAL ENTRY
THIS WILL BE A SOLD OUT EVENT
Please call Skybar to make your Bottle Service Reservations ONLY at (323) 848-6025 or email them at
skybarlatables@sbe.com
Tell them you were sent by Jeff Gund! (ticket purchase still required)
For Testimonials and InfoList SUCCESS STORIES:
Click Here
For pics of our previous events:
Pre-Oscars Soiree 2019
Pre-Oscars Soiree 2019 Video
Pre Comic-Con Bash 2019
Pre Comic-Con Bash 2019 Video
Pre-Emmys Soiree 2018
Pre-Oscar Soiree 2018
Pre-Comic-Con Bash 2017
Pre-Comic-Con Bash 2017 Video
Pre-Emmys Soiree 2017
Pre-Oscar Soiree 2017
Pre-Oscar Soiree 2016
Pre-Halloween Bash
Post-AFM Soiree
Pre-Cannes &Post-Cannes Parties
I look forward to seeing you there!
If you are interested in being a FEATURED SPECIAL GUEST,
OR for SPONSORSHIP opportunities, please contact:
jeffgund@infolist.com
Follow INFOLIST on Instagram
Follow INFOLIST on Twitter
Like INFOLIST on Facebook
Join Our Facebook Group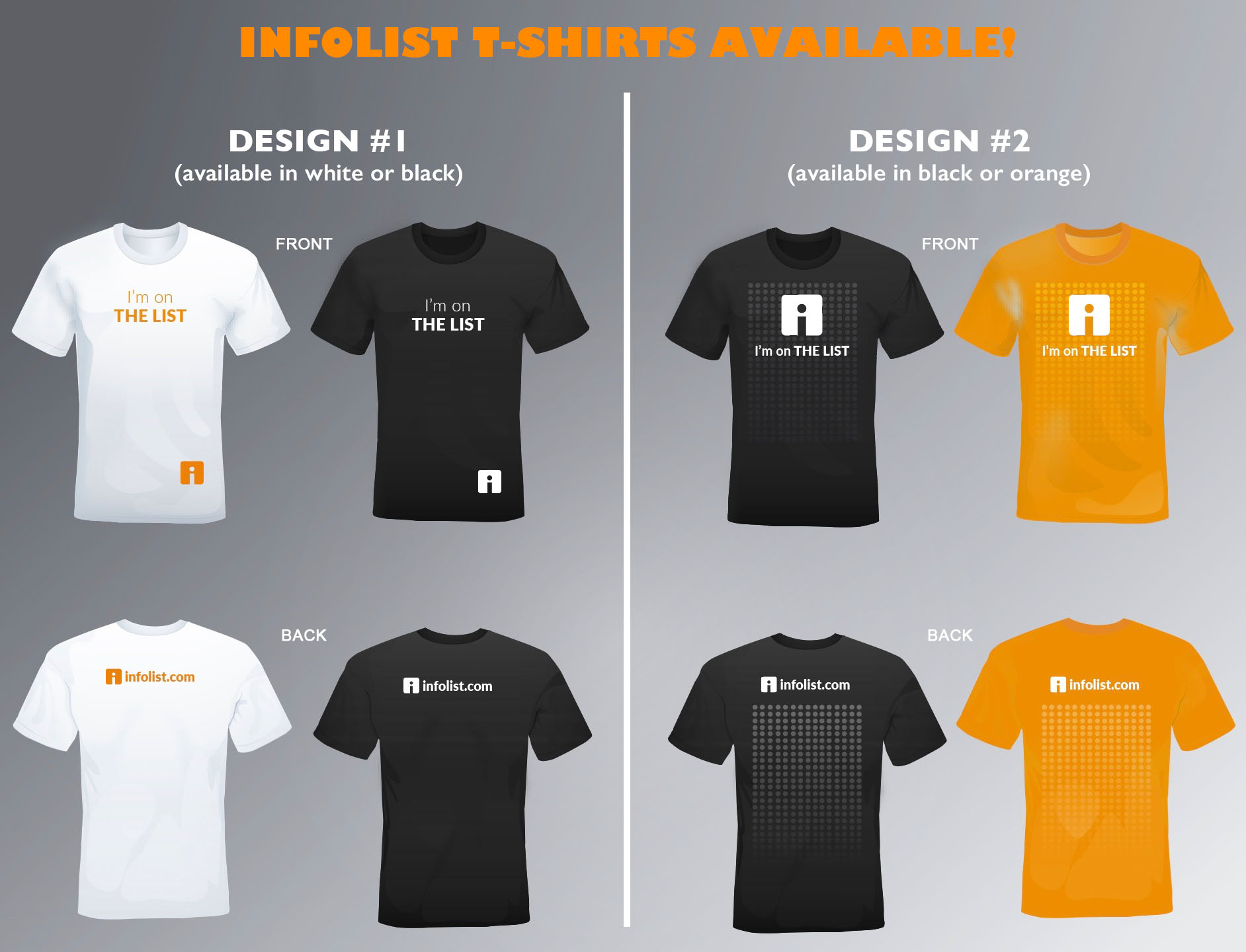 Available in men's and women's cut, crew neck, v-neck, and tank top! Indicate your style, size, and color choice when you order!