Description
Internationalisation can be a daunting thought for any company, especially SMEs and startups. Which markets should I target? What are the implications for my company? Who can help me?

With the rise of digitalisation and new disruptive technologies, internationalisation is becoming more important than ever to ensure long-term commercial success. But does this step have to be the formidable monster it appears to be? For those companies who wish to build a pathway to international success, surrounding yourself with the right support and advice is crucial.
Hosted by the EU Horizon 2020 project INNOWWIDE which supports European SMEs and startups with funding to internationalise outside Europe, this event will provide insights, advice, guidance and tips from experienced professionals to help you make this all important step of expanding abroad.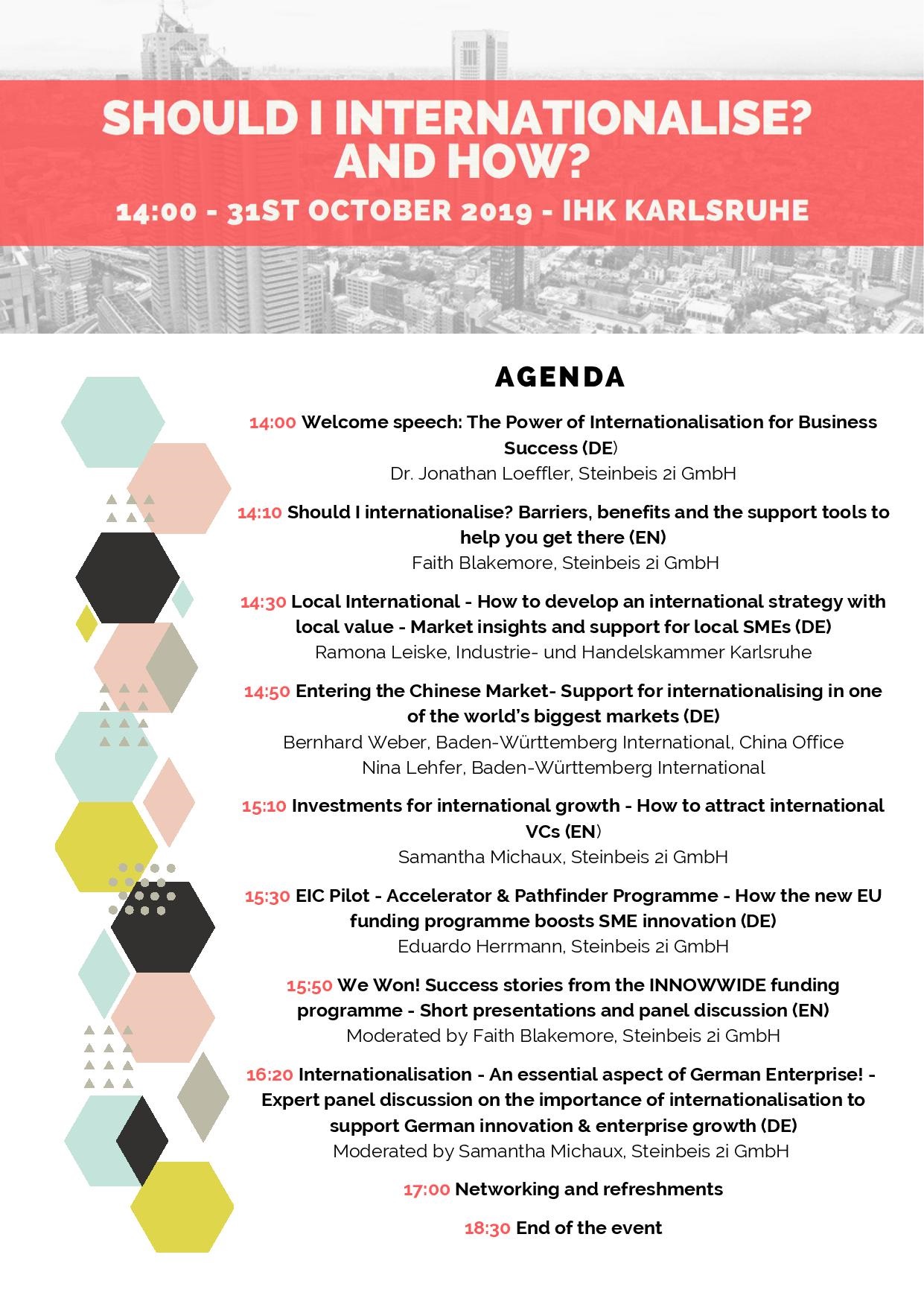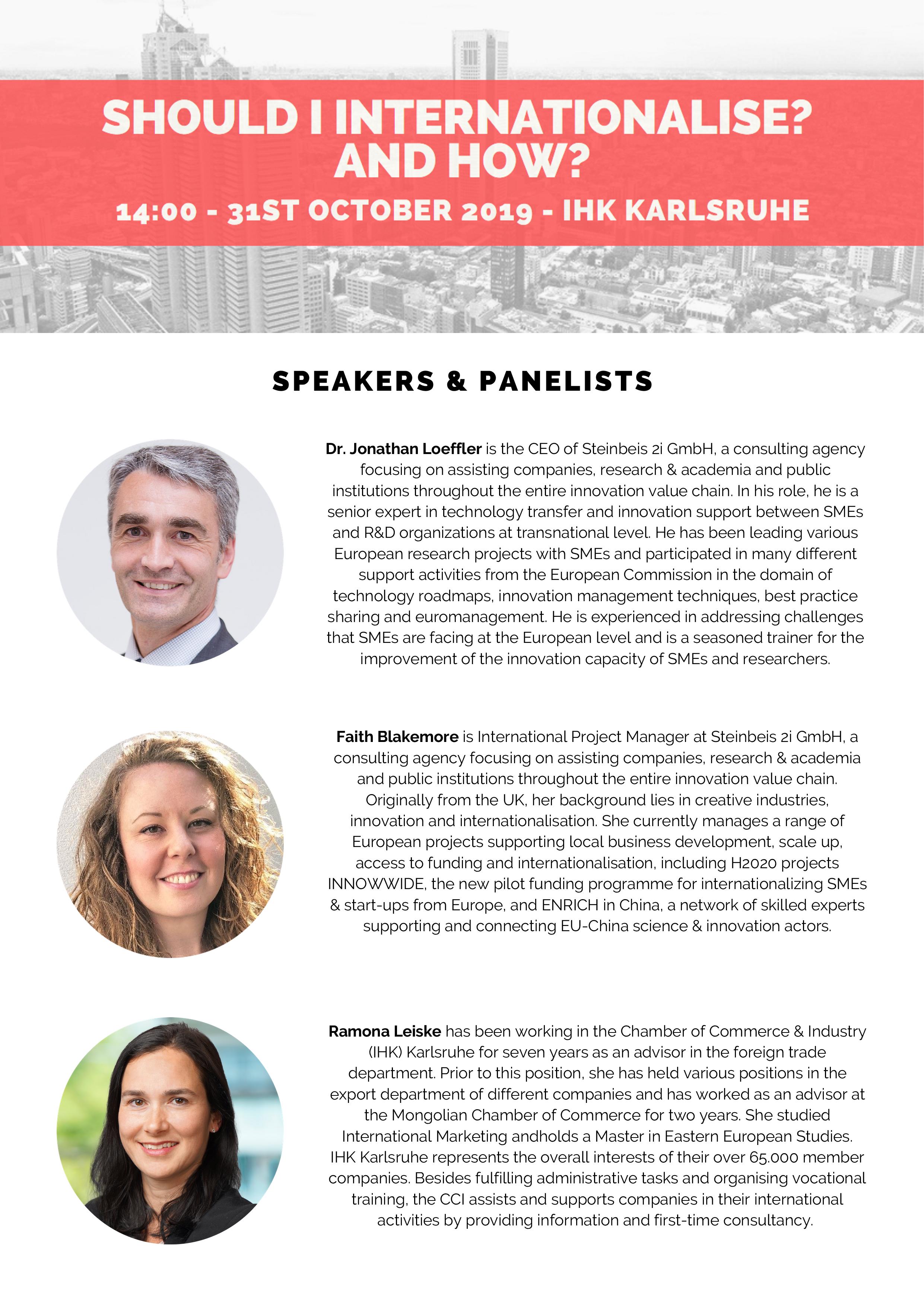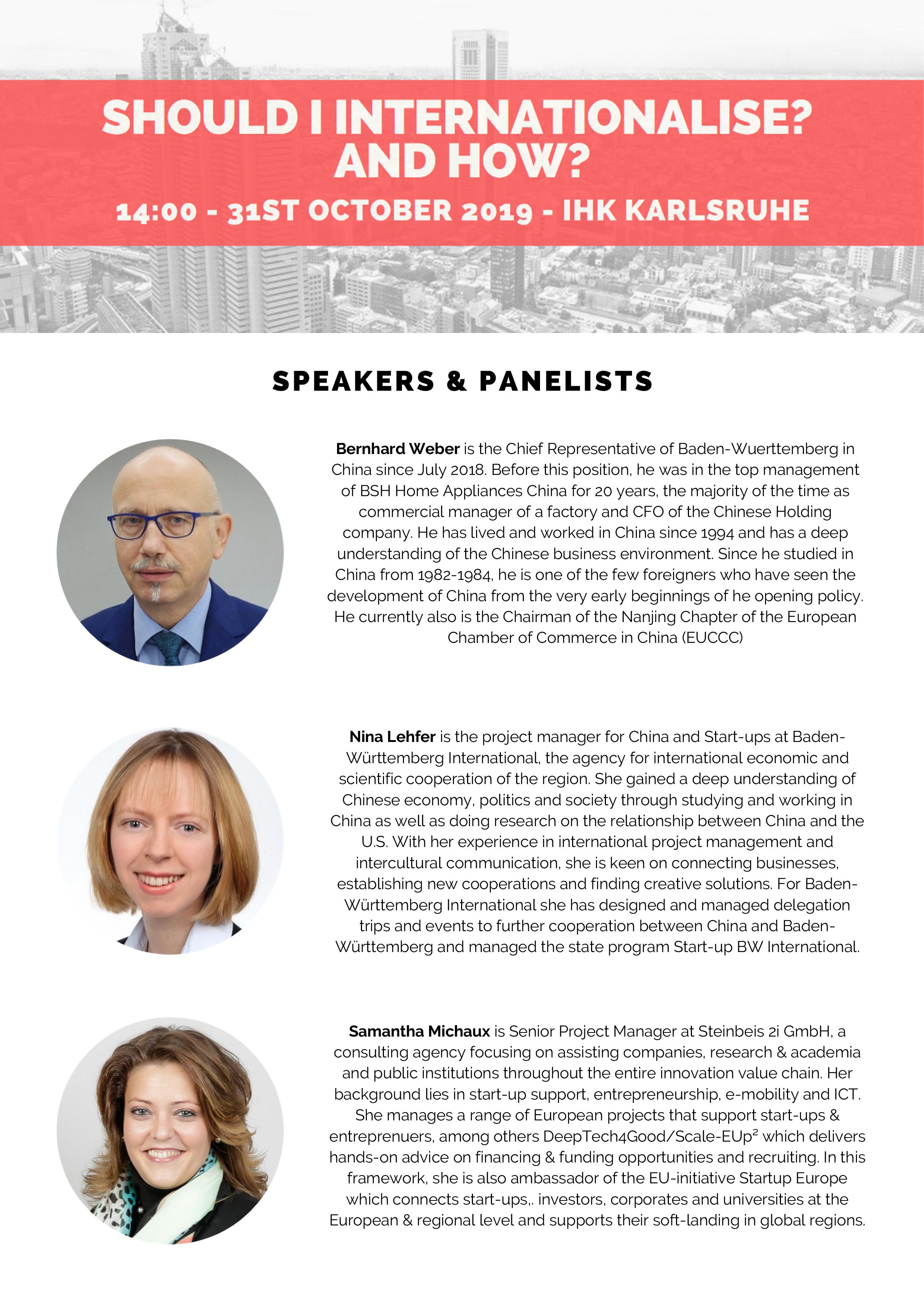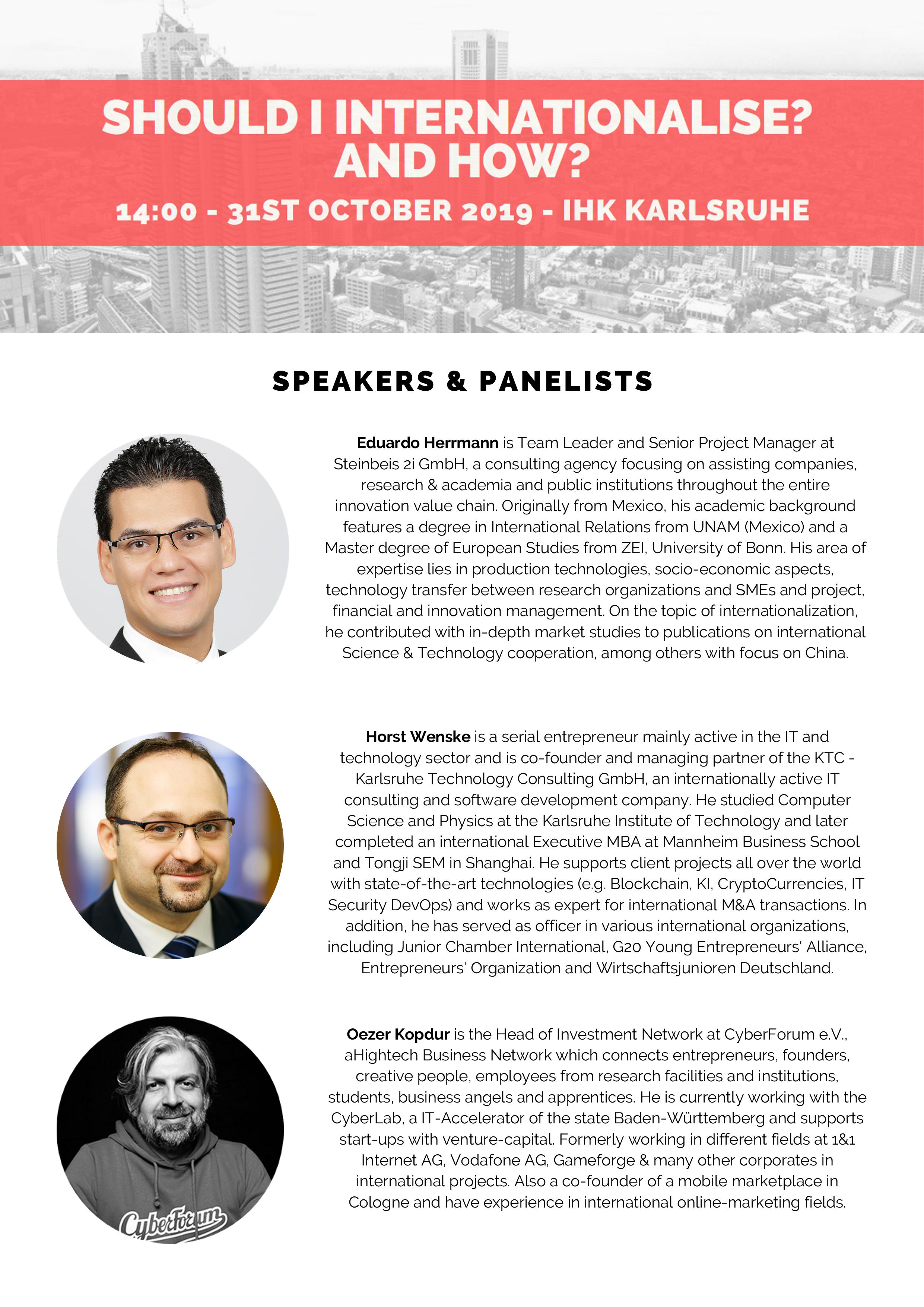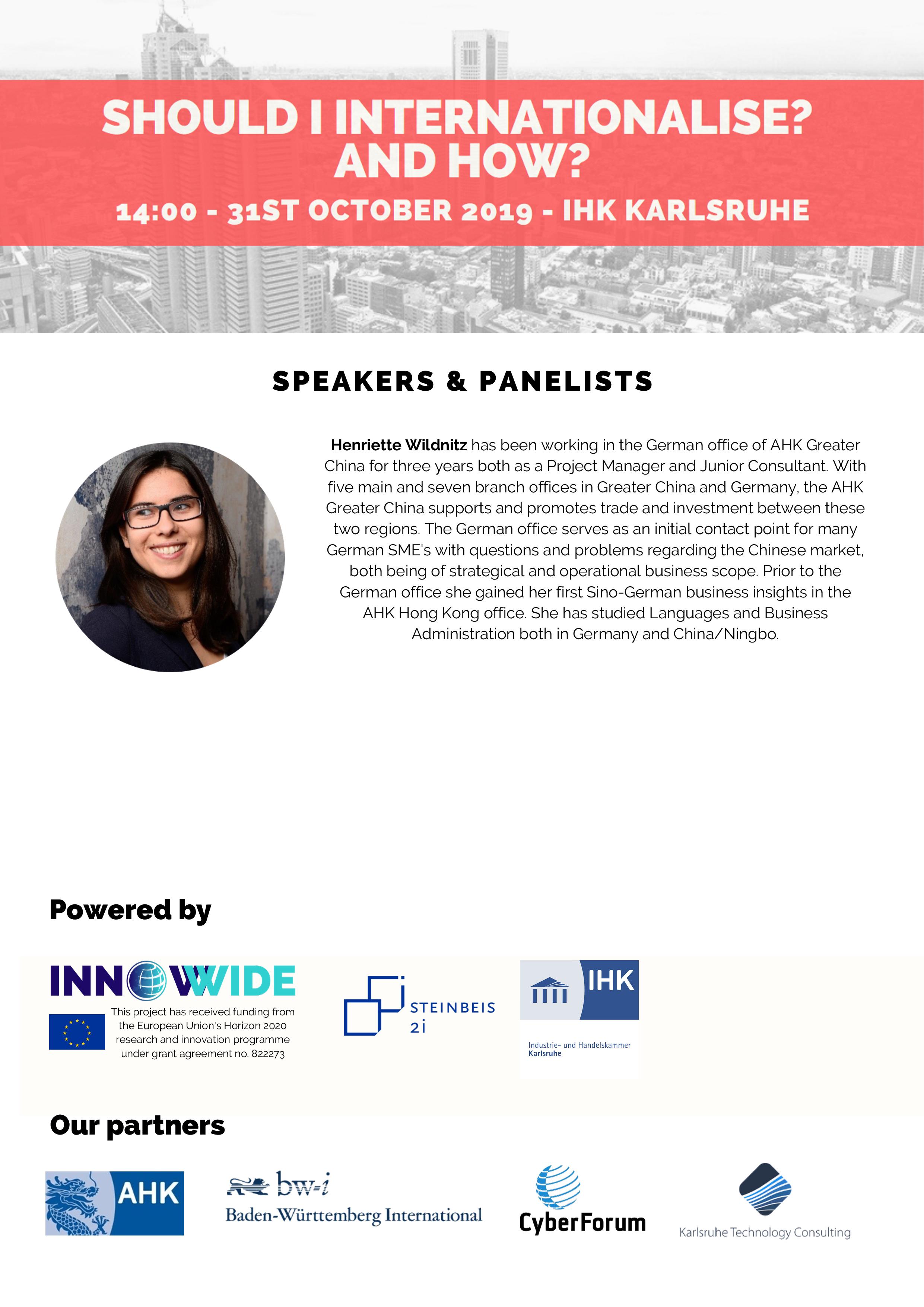 Please note that photographs and/or recordings will be taken place during this event for the utilization in related communication and dissemination purposes.