InfoCamp 2022
InfoCamp is an annual event hosted by the Information Management Student Association that will feature an ideathon and a speaker series
When and where
Location
UC Berkeley South Hall 102 South Hall Road Berkeley, CA 94703
About this event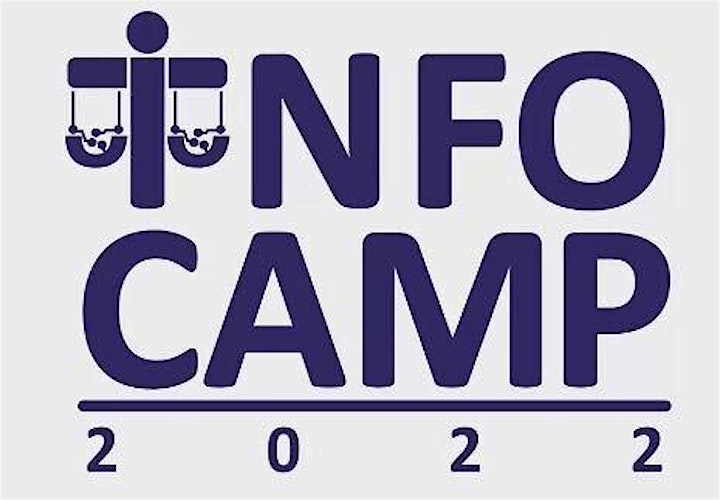 What is InfoCamp
Launched in 2010, InfoCamp has become a premier event within the information community. Held every year by the students at UC Berkeley, School of Information, it draws over 150 professionals and students from different disciplines and interests such as engineering, UX design and research, data science, product management, and tech policy, and challenges participants to re-imagine information technology and bring solutions to real-world problems. This year's 12th annual InfoCamp is themed around the ethical use of technology - Tech-Ethics. The event will feature an idea-thon, speaker series, and an unconference.
Academic Partners
UC Berkeley Center for Long-Term Cybersecurity
Berkeley School of Information
Ethical use of technology
Is being legal always ethical? We will debate ethical dilemmas that arise as technology progresses and consider how organizations can employ more ethical business models/practices. In this space, we will examine the application of humanity-centered design. More importantly, we'll think critically about ways to leverage technology to make our communities more egalitarian.
Ideathon
In this 1-day event, you and your team will tackle real-world challenges related to ethical issues - specific challenge details will be provided during the event. We will announce three winners; each team will be judged on the following criteria: social impact, collaboration, deployment, and creativity. The winners will walk home with gift cards, t-shirts, and mugs.
Speaker Series
Besides the Keynote session, we have three exciting talks. Our wonderful speakers include Heather Whiteman, an expert in People Analytics, Talent Transformation, and the Future of Work; Arek DerSarkissian, Co-Founder and Editor of Unicorner; Yoav Schlesinger, Architect of Ethical AI Practice at Salesforce. For more information, please check out our website!
Registration
This event is FREE and open to anyone interested in information and technology. You can register with a team (3-4 people per team) or individually. If you do register individually, please note that we will place individual registrants into teams and you will be notified shortly before the event.
Come learn, network, and be inspired!
Schedule
09:00 Introduction & Kick-Off
09:20 Keynote
09:55 Ideathon: Case Introduction
10:15 Panel Discussion
11:20 Lunch
12:25 Ideathon: Work Time
16:30 Project Presentation
17:05 Break
17:15 Project Presentation
17:50 Video Highlight: Amelia Kallman
18:15 Awards Ceremony & Closing