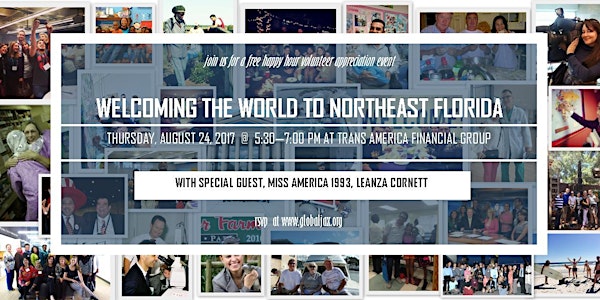 Info & Volunteer Appreciation with Leanza Cornett, Miss America 1993
When and where
Location
Trans America Financial Group 8081 Philips Hwy Jacksonville, FL 32256
Description
Every year, across Northeast Florida, hundreds of local volunteers, subject matter experts, businesses, and organizations open their doors to global leaders from around the world with spectacular results that mean more jobs for our region, increased international security, and addressing tough global challenges.

Join GlobalJax and Leanza Cornett, Former Miss America, on Thursday, August 24

For Welcoming the World to Northeast Florida Happy Hour Social for everyone in Northeast Florida who dreams of making the world a better place and for those already taking the necessary steps to do so!

There will be practical knowledge, great photo opps, an update on federal support for public diplomacy, a sneak peek at what is coming up in the fourth quarter and new year PLUS, who knows more about building bridges with the world than Miss America?

This event is free for GlobalJax members, volunteers, subject matter experts, AND YOUR GUESTS so share this invite with at least ten people in your network that care about growing the local economy, improving global security and promoting human development. RSVP so we get enough wine and cheese.

This event is generously sponsored by Trans America Financial Group.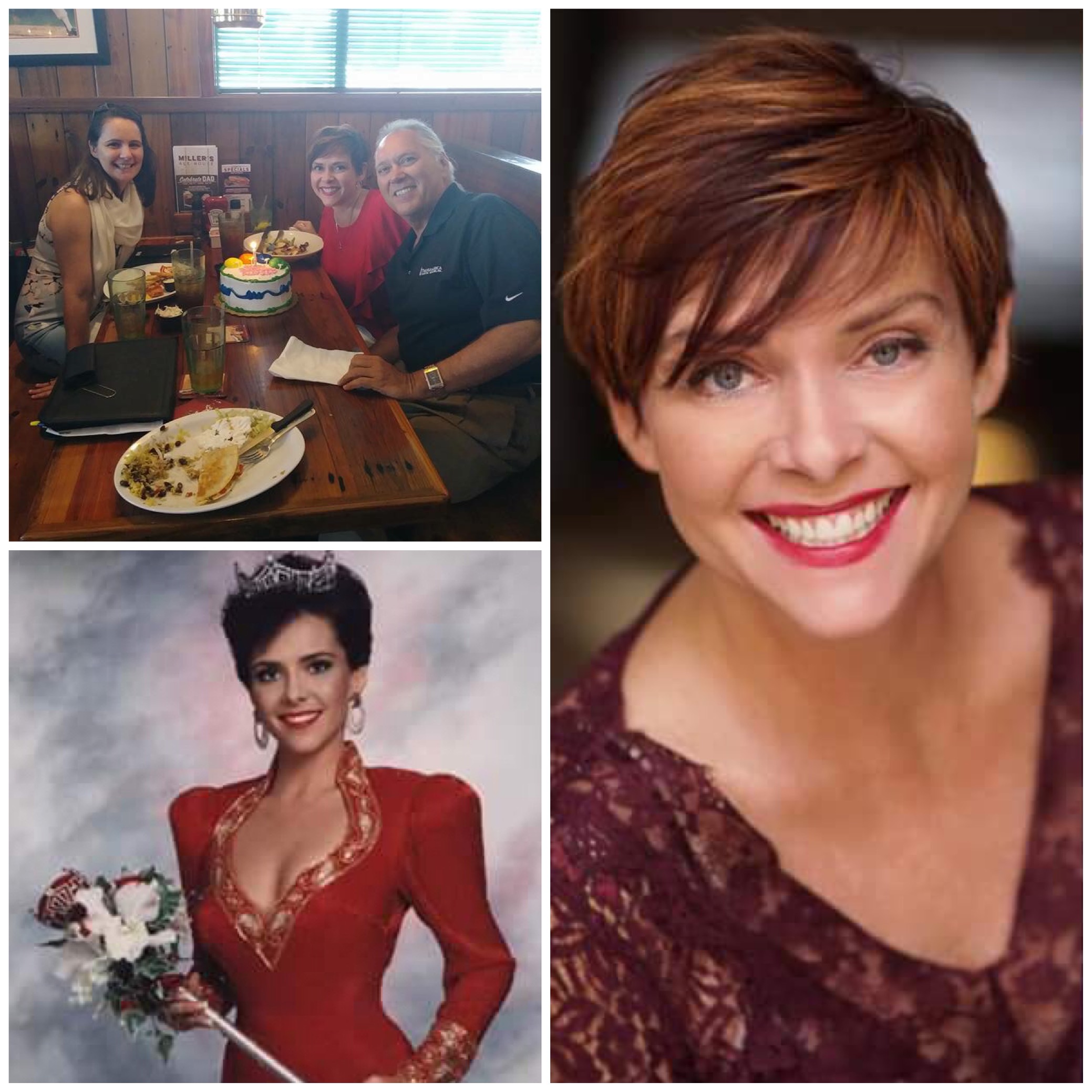 Leanza Cornett is originally from a small town called
Big Stone Gap, Virginia
but was raised in
Jacksonville, Florida
. She was crowned
Miss Florida
in 1992 and
Miss America
in 1993. As Miss America, she became the first title holder to adopt AIDS Awareness and Education as the platform for her year of service. Before winning Miss America, She won
National Sweetheart
1991.
[1]
Leanza is the mother of two sons, Kai and Avery Steines.
[2]
At GlobalJax, we believe that through connecting with the world, each one of us has the ability to help solve tough global challenges while developing the next generation of leaders. GlobalJax, is the only nonprofit in Northeast Florida working with community leaders in over 180 countries on human development projects that include Promoting Democracy and Human Rights, Improving Healthcare, Expanding Access to Education, Growing Trade, Engaging an Active Civil Society, and Combatting Violent Extremism. Get connected at www.globaljax.org.
While You are Here...
The work we do has never been more important — whether it's because of ongoing conflict or "news" that tells just part of the story - now more than ever, we need connection, conversation, and global perspective.
Click here to learn more or to support GlobalJax's efforts.