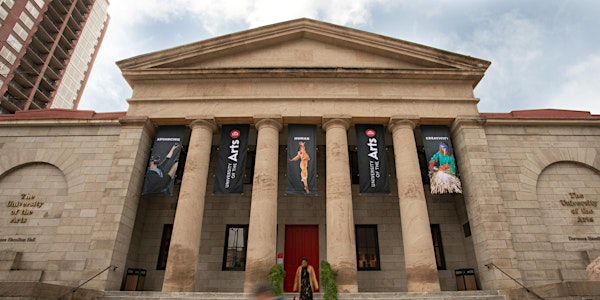 Info Session: The PhD in Creativity at University of the Arts
An info session on the PhD in Creativity at University of the Arts, that will cover the program's philosophy, faculty, students and more
About this event
Now more than ever, in every field, the skills inherent in artistic disciplines have become crucial: nonlinear and integrative thinking, intuition, and innovation. Learn those skills from the PhD in Creativity at University of the Arts.
The PhD in Creativity is a low-residency degree for advanced interdisciplinary research in the sciences, social sciences, humanities and arts. This first-of-its-kind PhD offers unique features not found elsewhere: intensive immersion in creative thinking, cross-disciplinary workshops for dissertation development and professionally accomplished advisors from outside the university whose selection is tailored to best serve each unique dissertation.
Join Program Director Dr. Jonathan Fineberg and PhD candidates Susan Gordon and Susannah Eig-Gonzalez as they discuss the genesis and philosophy of the PhD in Creativity, how the program serves its candidates, the background and dissertation of a typical candidate, and more. This info session will consist of a 30-minute panel followed by 15 minutes of Q&A.