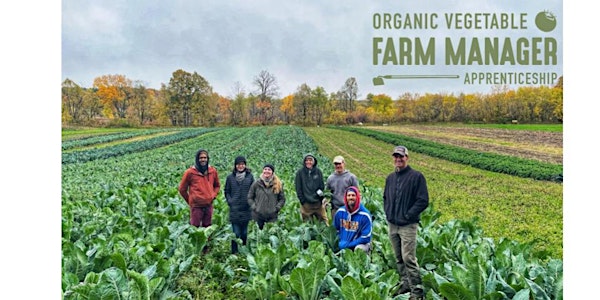 Info Session: Organic Vegetable Farm Manager Apprenticeship
Interested in participating in the country's first registered apprenticeship for organic vegetable production? Join us to learn more!
About this event
Are you interested in learning the knowledge and skills you'll need for a long-term career in organic vegetable production? Or are you a farmer hoping to invest in and cultivate long-term managers on your farm? Then you're in the right place!
Based in Wisconsin, the Organic Vegetable Farm Manager Apprenticeship Program provides paid hands-on training that benefits producers and apprentices alike. Through this two-year, competency-based program, apprentices work with experienced farmers to develop their skills and learn the ins and outs of what it takes to run a successful farm business - from seeding and transplanting to sales and marketing.
After an overview of the program, we'll be joined by a current farmer educator and apprentice - Bethanee Wright of Winterfell Acres and Liz Lyon with Gwenyn Hill Farm - for a brief Q&A, so bring your questions!
*Please note that FairShare is unable to assist international applicants with visa support.