Description
On Wed. June 29th, we are pleased to host and collaborate with Dubai's greatest networking organization, DUBAI ENTREPRENEURS NETWORK (DEN), to create a multi-functional platform for our members to facilitate access to the Middle East/south Asian markets (and vice versa). This platform will open opportunities for STARTUPS looking to expand to international markets without breaking their budget. Both NY and Dubai platforms are non-profit and therefore there will be virtually no cost for these services.
Our guest speaker, PRASHANT JAIN, is the founder of DEN. He holds an MBA from Eberly and is a businessman with diverse interests in Pharma, processed granite, new tech (AI, Chatbots) as well as fragrance & skincare. Prashant will speak about how this platform can be helpful to expand, collaborate, and market for startups at almost no cost. He would love to meet startup founders, co-founders, decision makers and professionals to understand their requirements and how he can facilitate it.
Itinerary:
6:30-7 PM: Sign-in, Networking (cash bar available)
7-7:45 PM: Presentation
7:45-8:30: Networking
Space is limited! Please update your RSVP if your plans change.
Our Sponsors:



We are excited to announce a new partnership with Eventflow, an iOS app where you can follow us and stay informed about our upcoming events. They have more NYC events than any other platform.
Their app is pretty cool because you can also FOLLOW any venue, team, musician, or interest group. It's like Instagram or Twitter, but for upcoming events. You can also follow your friends.
Check out the app (link below) and let us know what you think!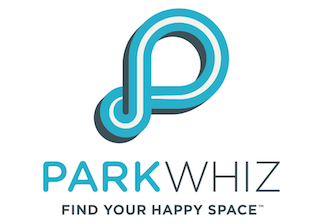 Driving to the event? Check out ParkWhiz, which

offers pre-booked,

guaranteed

rate parking around the city.

Simply input your destination

and find parking. Simple!
---
About Us:
SuperNetworksNYC is an exclusive networking community and platform for entrepreneurs and professionals that are interested to create valuable connections and further their professional development. It is through our interactions with others that great ideas, relationships and innovations can develop and flourish. Our mission is to foster a 'network of networks' with events that provide a supportive environment for success. Our events include guest speakers and workshops so that you may continue to learn, thrive and succeed.