Description
Check out Betamore's Upcoming Short-Form Course on Digital Marketing: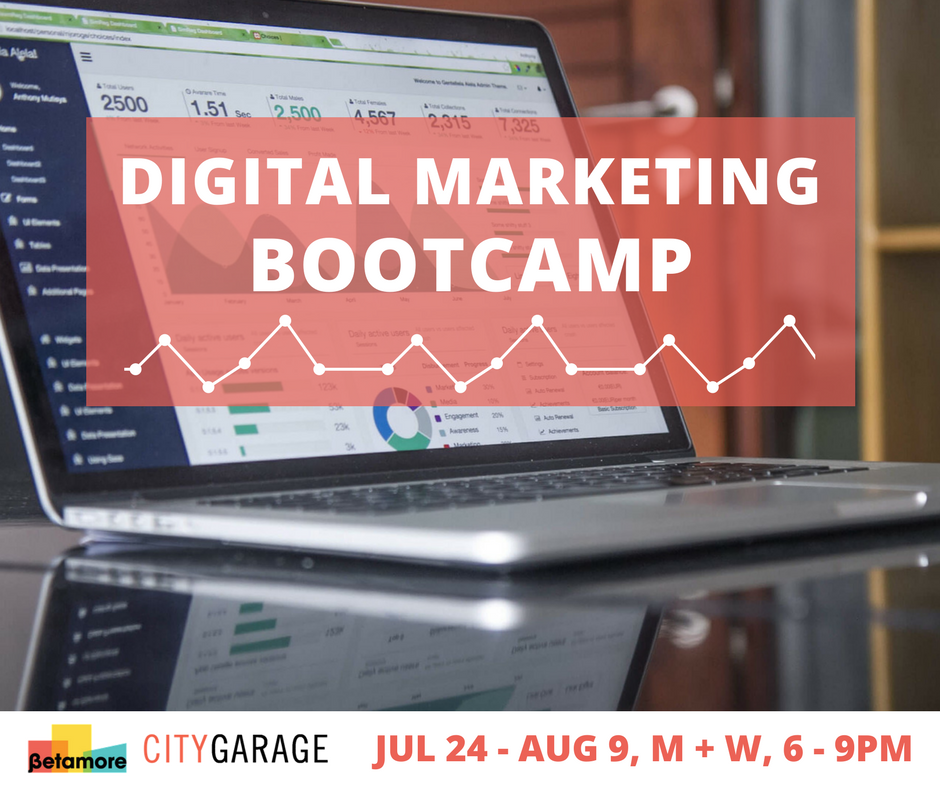 Wednesday July 12th @ 5:30PM You bring the questions, we'll bring the answers! ... and the beer!
Agenda
5:30-5:45pm: Say Hi + Grab a Drink
5:45-6:30pm: Course Discussion + Q&A
This course will teach you the fundamentals of digital marketing - bringing people to your site, engaging them, and converting them into customers.
Is this for me?
No marketing or technical knowledge is required.
This course is built to give a wide variety of skills and knowledge to a wide variety of people. For example, it may be interesting if:
You are an entrepreneur looking for a way to bootstrap your own company's marketing
You are looking to learn an in-demand skill set to improve your career
You come from a traditional marketing or technical background and are looking to diversify yourself
What will I learn?
SO MUCH! You will walk away from this course with the knowledge and skills to begin implementing your own digital marketing strategy.

We'll start by breaking down the most common steps in a buyer's journey and the keywords that drive audiences to your website through a variety of channels.
From there, we'll move onto the basics of web tracking -- what you can measure and when you want to measure it. Next, we'll start discussing what you can do to naturally attract more website visitors from search engines.
We'll then discuss how you can nurture those leads, transforming them from visitor → lead → customer. We'll then wrap things up by discussing ways to improve the process of a converting a customer from lead to customer.
Does any or all of that sounds like a foreign language? Believe it or not, it's a language you'll be speaking by the end of this 3 week course.
Course Information
When: Mondays + Wednesdays from 6-9PM running from July 24 - August 9
Where: Betamore at City Garage, 101 W. Dickman Street, Baltimore, MD 21230
Cost: $499, Betamore Members receive a 30% discount
About The Instructor, Camille Bosley
Camille Bosley has been delivering ROI in the digital marketing world since 2013. She manages digital strategy – including search engine marketing, paid advertising, marketing automation, and lead generation – for a wide range of companies and industries, from local B2C to international B2B.
Questions?
Email education@betamore.com